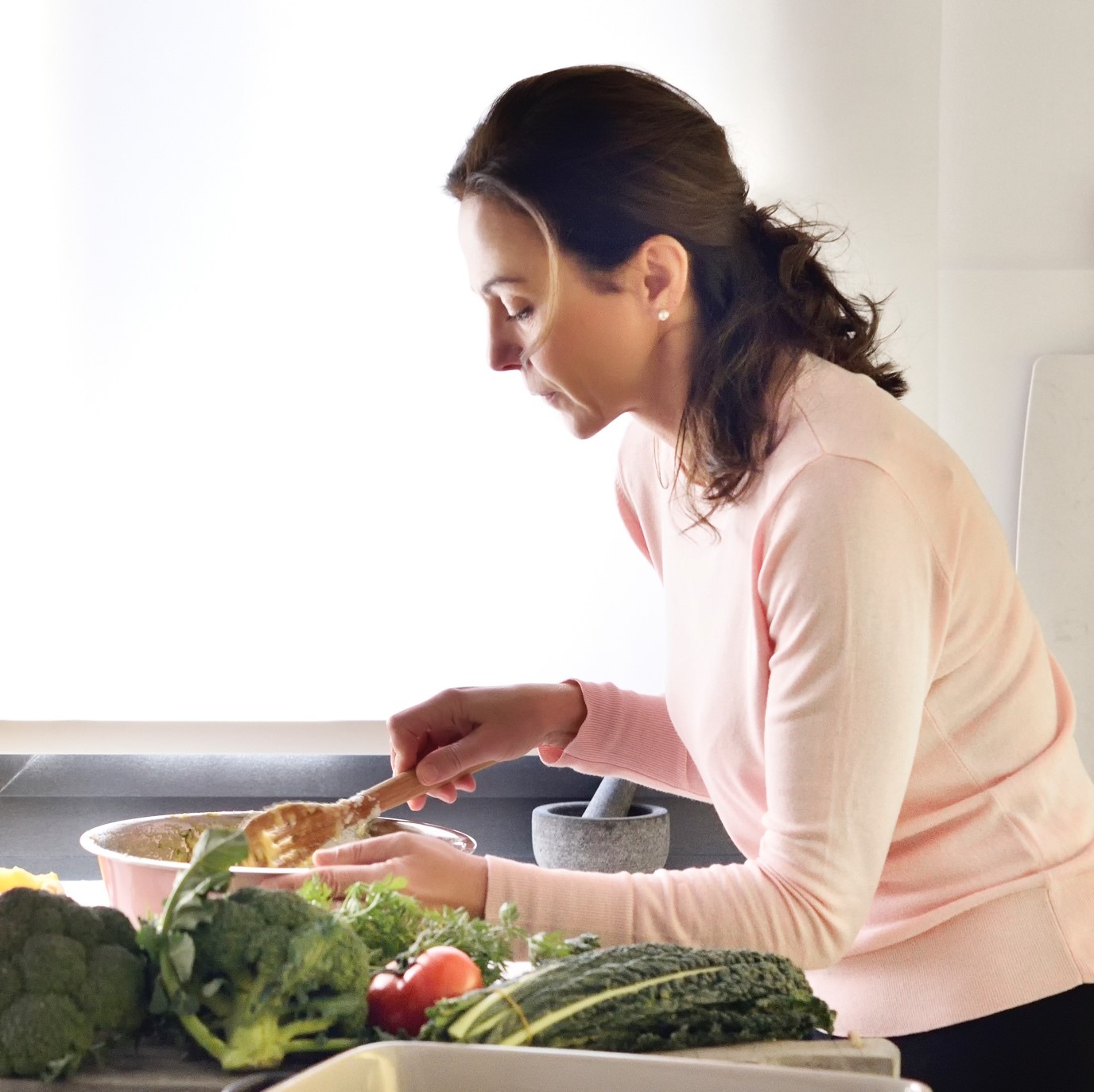 I don't really know where someone could go back in time to find this very first moment when you begin to love something so much that it becomes one with you. I believe that my path started long ago, from the beginning of my memories. Small dishes, little mud balls wrapped with green leaves (probably geranium leaves) carefully decorated with miniature branches. The term "food styling" was completely unknown to me, but I felt I had made my first step. I knew it, I would love cooking forever!
As I was growing up, through the cooking I discovered myself. Who am I? Where do I come from and where do I want to go? It became my passion, my purpose. My zeal for cooking taught me how to express my feelings, to unwind, to create, to improve, to break free!!! Today I realize how subconsciously everything happened. Without effort, naturally, like it was just meant to be. Me, My self and Cooking, The perfect match!!
My name is Vesna. Having two motherlands, Serbia and Greece in which I live for many years now, I feel really blessed to be brought up with the influences of these so beautiful cuisines. I would love others too, of course! It was always the biggest challenge in my kitchen, the endless possibility of combining and mixing ingredients so that I could «tease» a bit every recipe and make it mine!
As time passes I return more and more to the flavors and to the kitchen I grew up with, the Mediterranean. I have a great respect for the amazing balance and the measure that characterize it. I love those unique ingredients, full of flavors and aromas, generously gifted by nature and the brightest sun. There is no forbidden food but only respect and measure. I try to keep the rules of this very wise pyramid.
This is also notguiltyfood. This is my kitchen. This is Vesna! It is the creation and enjoyment of the finest taste with the purest and the most beneficial ingredients. The perfect bite. It is a kitchen full of recipe books, everyday experiments, pots and pans, steams, flavors, species…Beautiful utensils, colorful dishes, tripods, cameras, lens, props, and backgrounds… Mess in my kitchen!
It is indescribable how fulfilled I feel every time that this little mess ends around a beautifully decorated table, low candlelights, full glasses of wine, beloved people clinking and expressing wishes!!
Welcome to my kitchen!!!!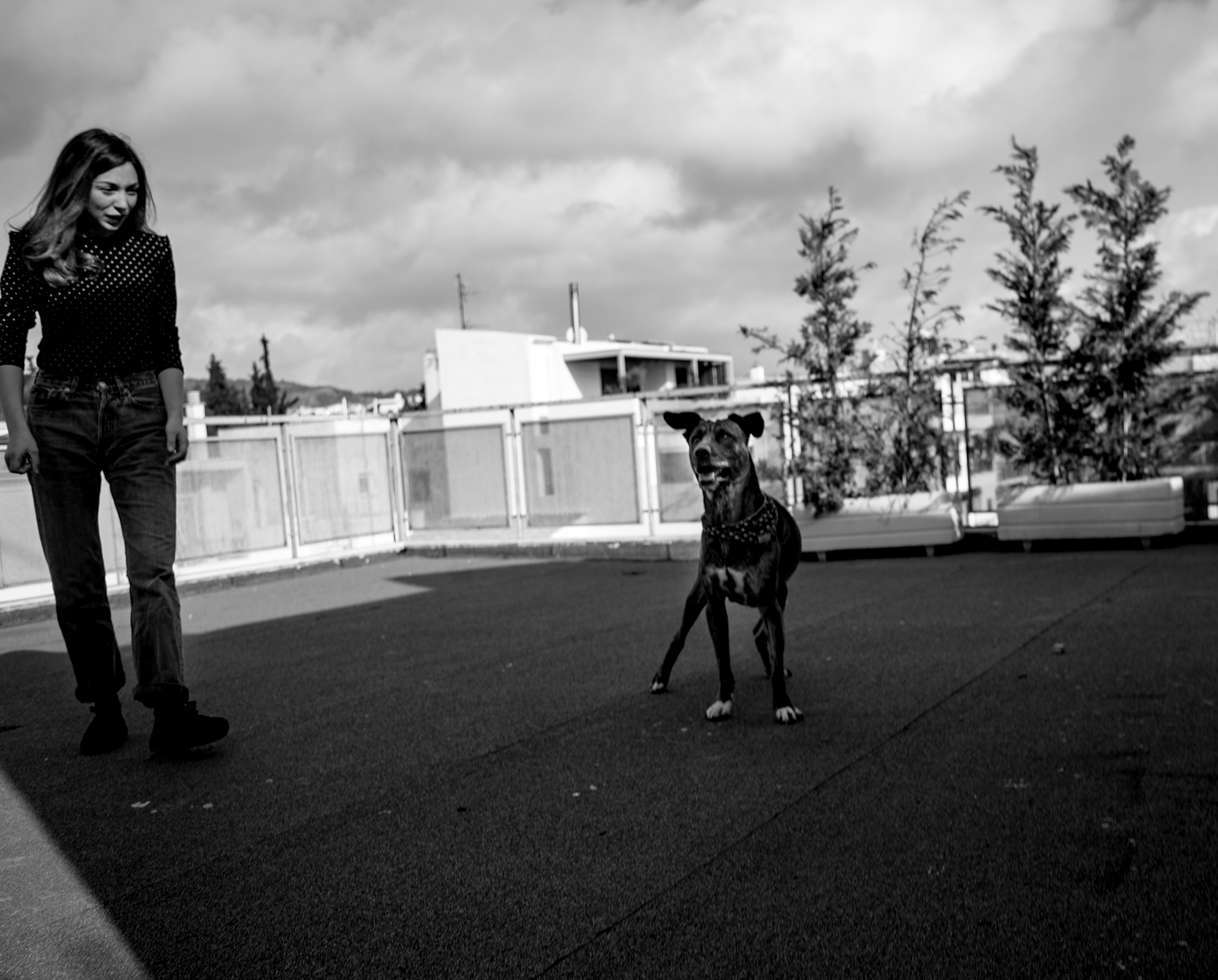 My name is Liliana, I am an architect, I work in Athens and live in Lycabettus, I love travelling, jazz music, long walks with no specific destination and finding myself in new places –mostly old, abandoned houses that I love to explore (let's keep that between us as it's not exactly legal), relaxing in my balcony with a hot cup of coffee on a windy September day, the feeling of being sea sprayed while being on a boat, a nice glass of red wine that reminds me of butter, the sense of gravity when I'm swimming and walking barefoot. Lastly, four years ago I was lucky enough to meet Tigro –the goofiest and most adorable guy I have ever met- and since then I get to share everything with him, from endless walks in the park to cosy night hugs in winter.