Bratkartoffeln - German pan fried potatoes
January 31st 2020
The list of ingredients is more than enough to give you an idea of how delicious this dish is. A piece of art!
A foggy landscape; an image that describes our weekend pretty accurately! You could barely see your hands through the dense fog. Imagine how enchanting and dramatic the atmosphere becomes when you're surrounded by so many imposing trees in the mountains. We were expecting some friends on Sunday, so I prayed for a little bit of sunshine that would allow us to walk around and enjoy nature along with our four-legged companions. But Sunday dawned with extremely dense fog and the rain would only stop for a few minutes, deceiving us into thinking the sun would finally appear.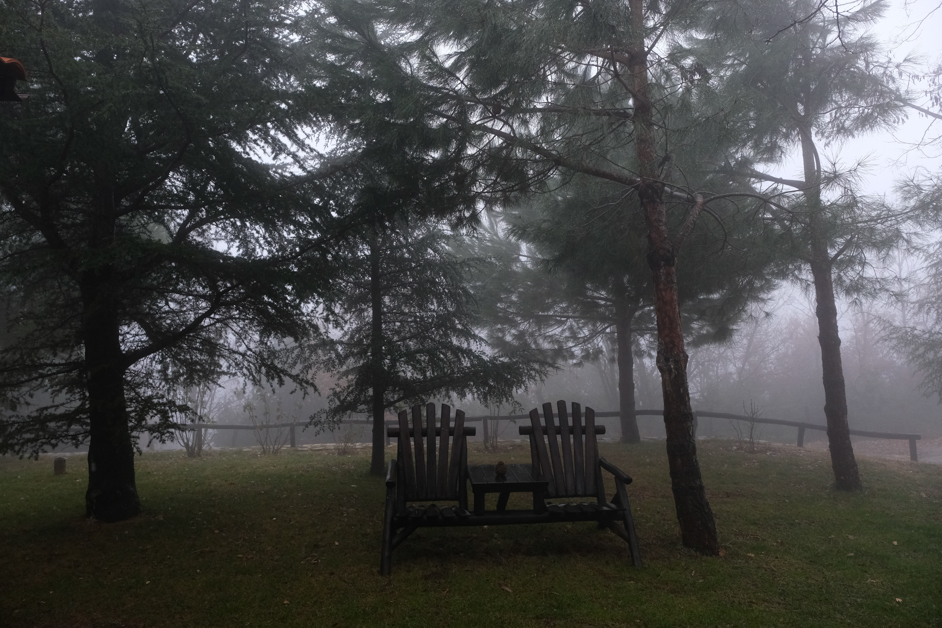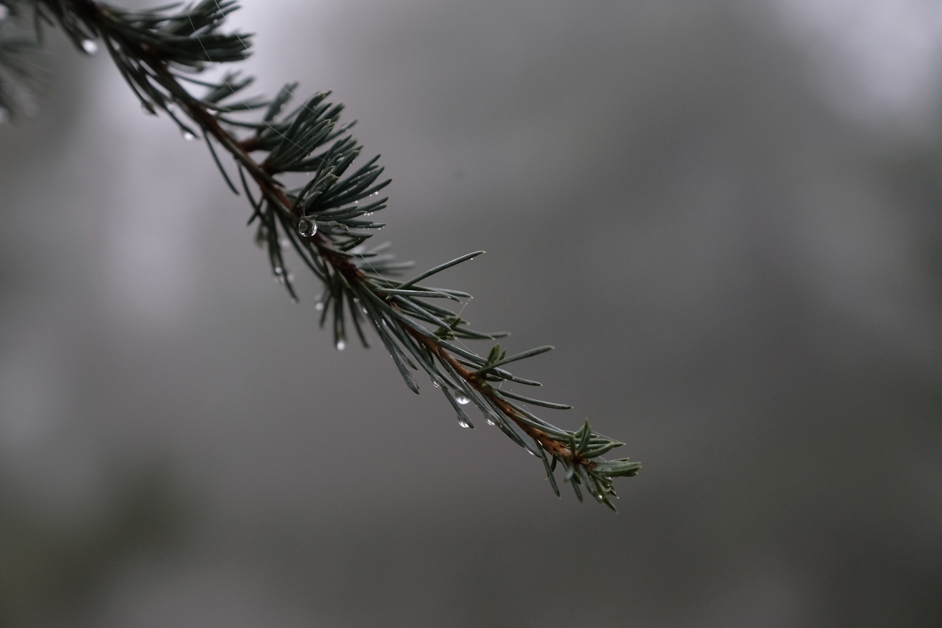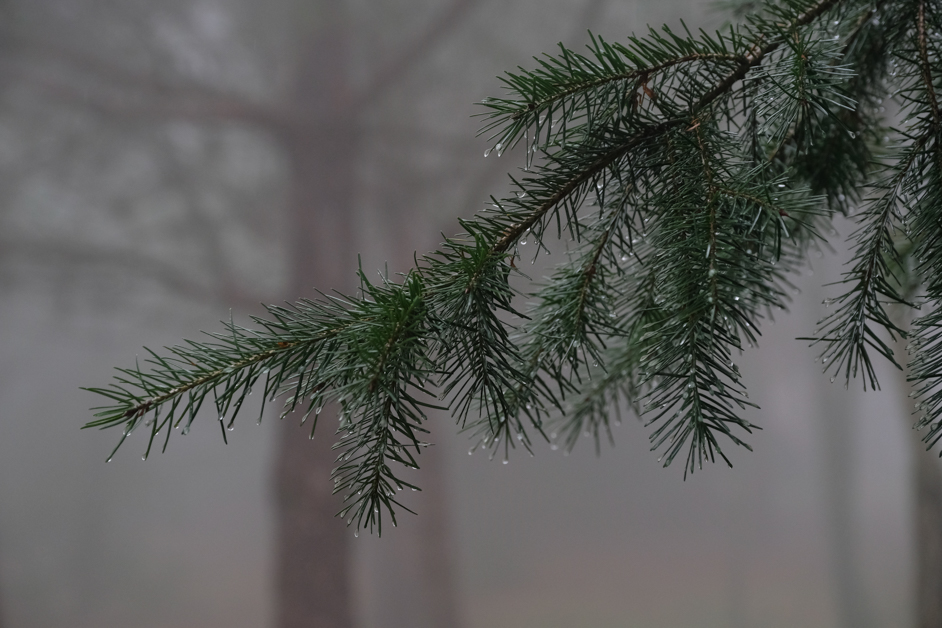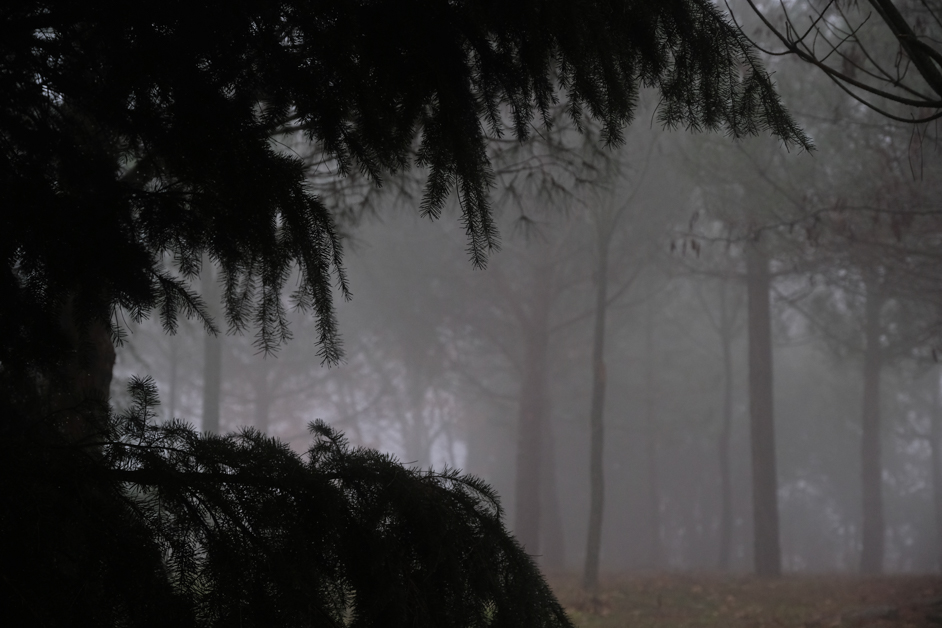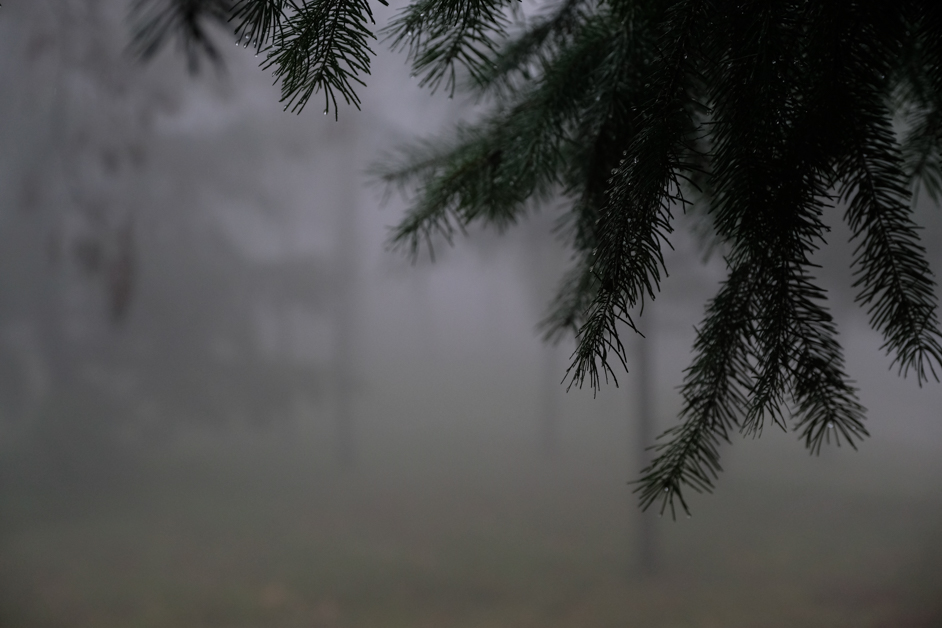 The fog and the humid, cold weather weren't enough to keep us inside. We put on anything warm we could find, beanies, scarves, gloves… And headed outside for a frosty walk. The fog was so dense that felt like a curtain we had to walk through. The landscape was impressive and mysterious! You couldn't hear a sound, besides our steps on the wet leaves and branches. Little teardrops of rain were falling off the leaves. Just beautiful. Being surrounded by nature is always rewarding regardless of weather conditions.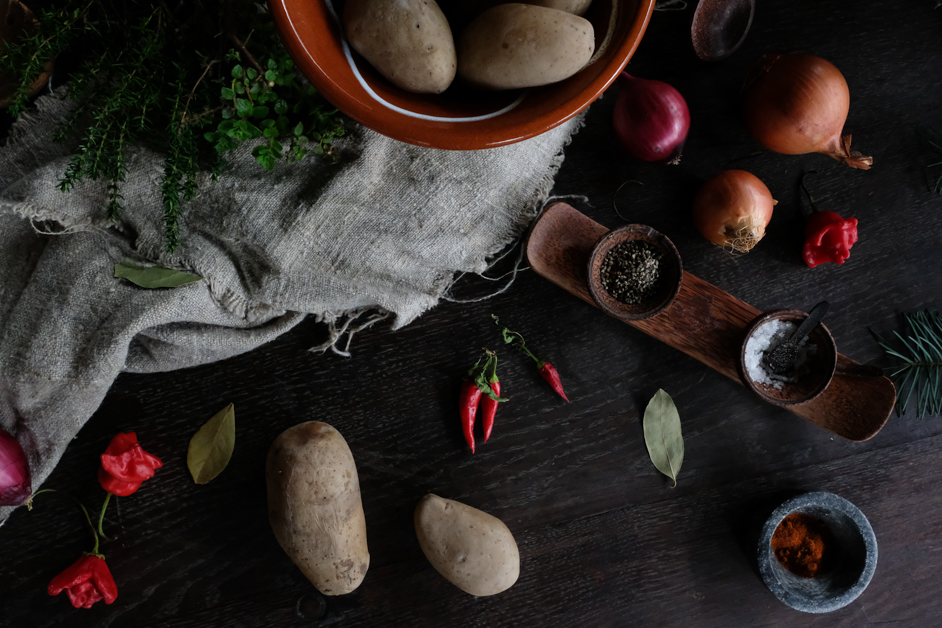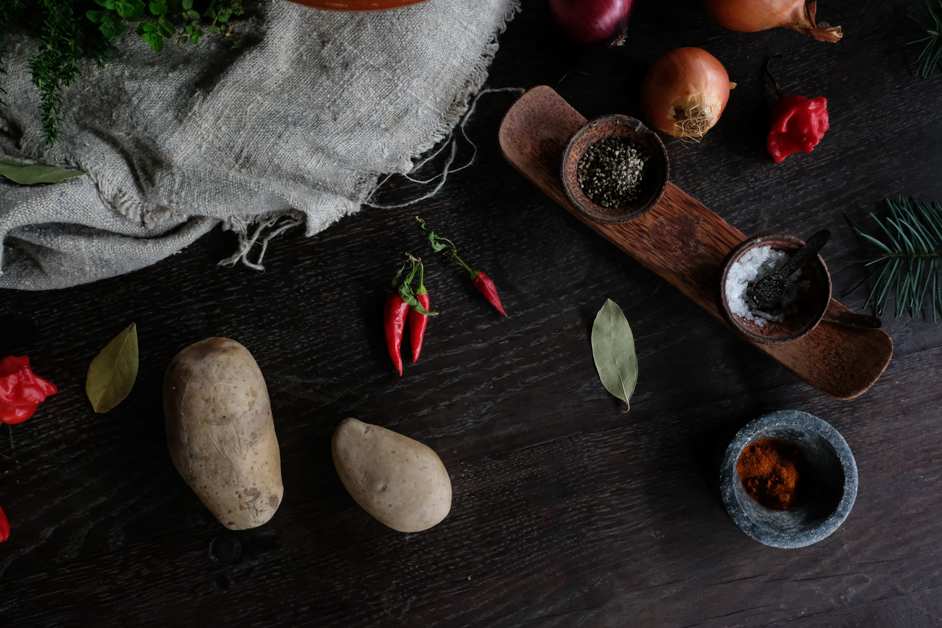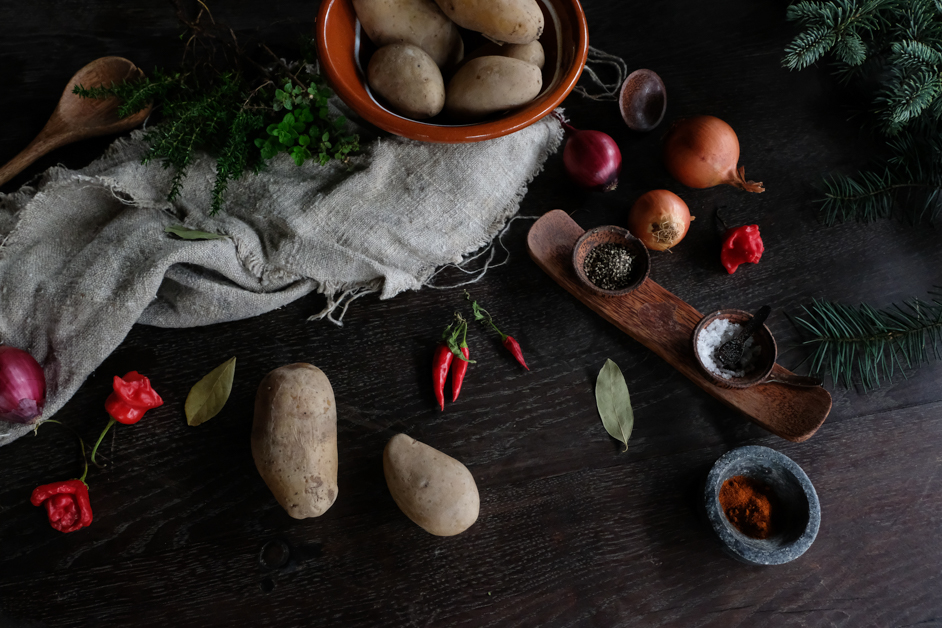 What a perfect day to be near the fireplace. It was so cold and misty outside that we all longed for some much needed warmth. On days like this, I love hearing the wood burning slowly and my cooking has to involve the fireplace, so I try to arrange things accordingly.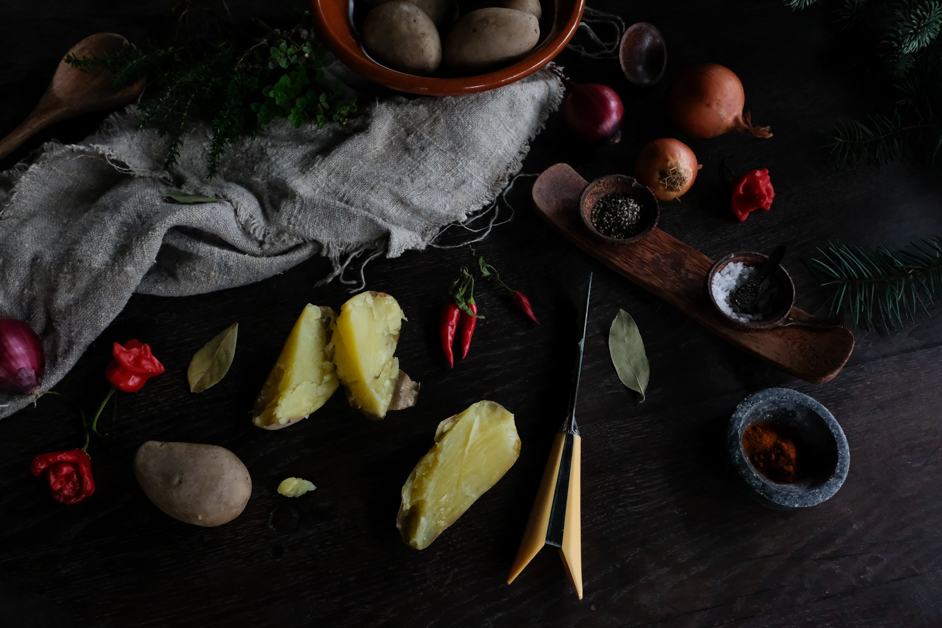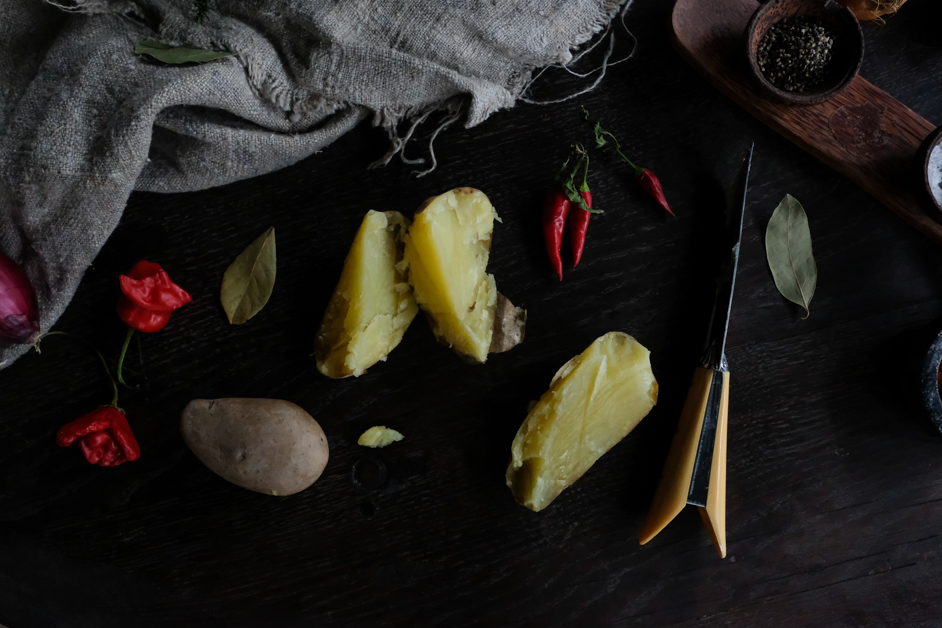 Before we even started our foggy walk, I had already thought of the perfect dish for such a gloomy and cold day. I was so inspired by the amazing landscape that I felt the need to take some pictures and share this lovely dish with you. I had all the necessary ingredients and props to create beautiful mountain themed photos. This scrumptious dish goes hand in hand with cold days in the mountains, so it was exactly what we needed; it warmed us up and was an ideal side dish for our grilled meat. I'm talking about Bratkartoffeln, the world-famous German potatoes, of course, only slightly modified by me, as always!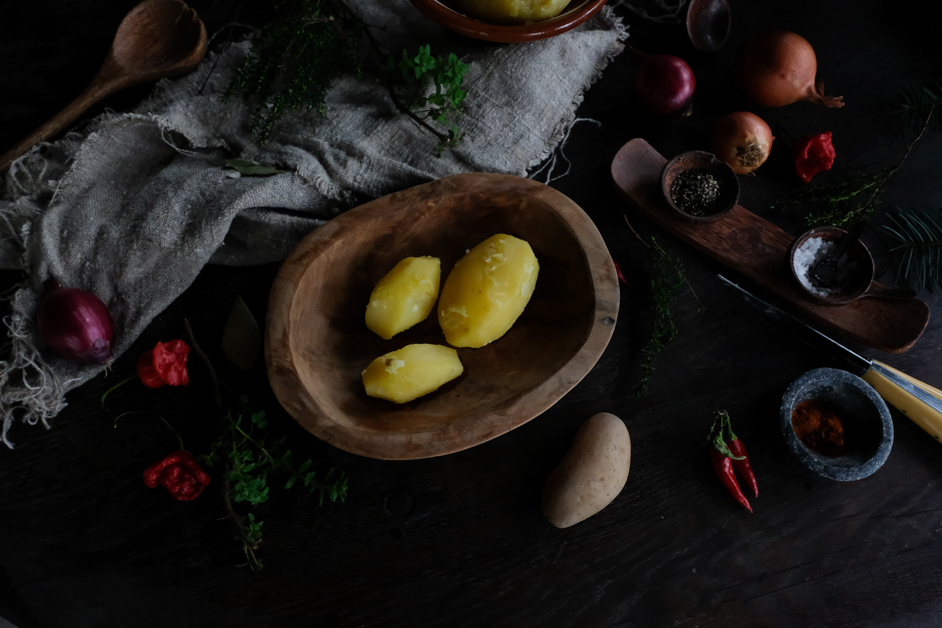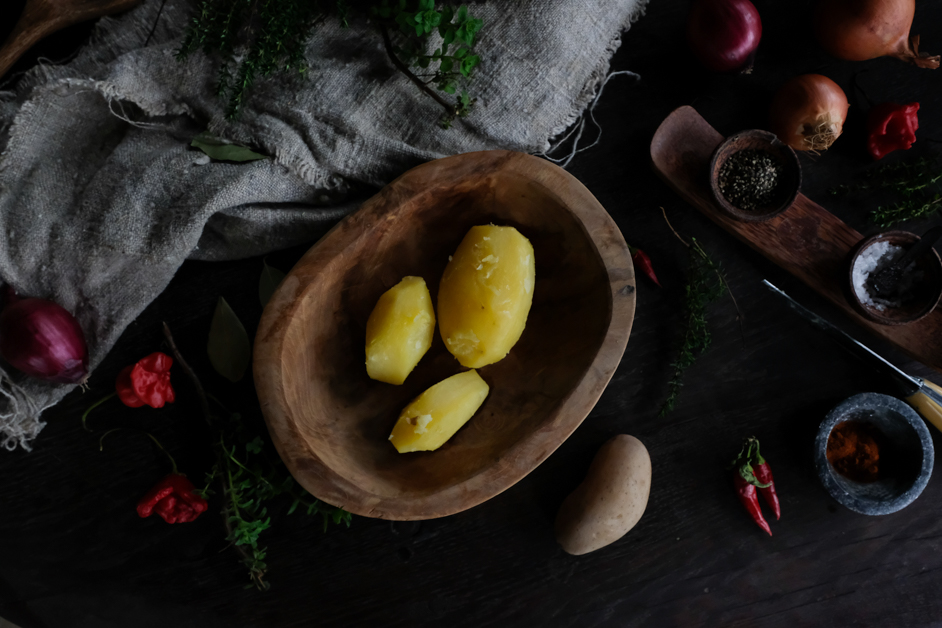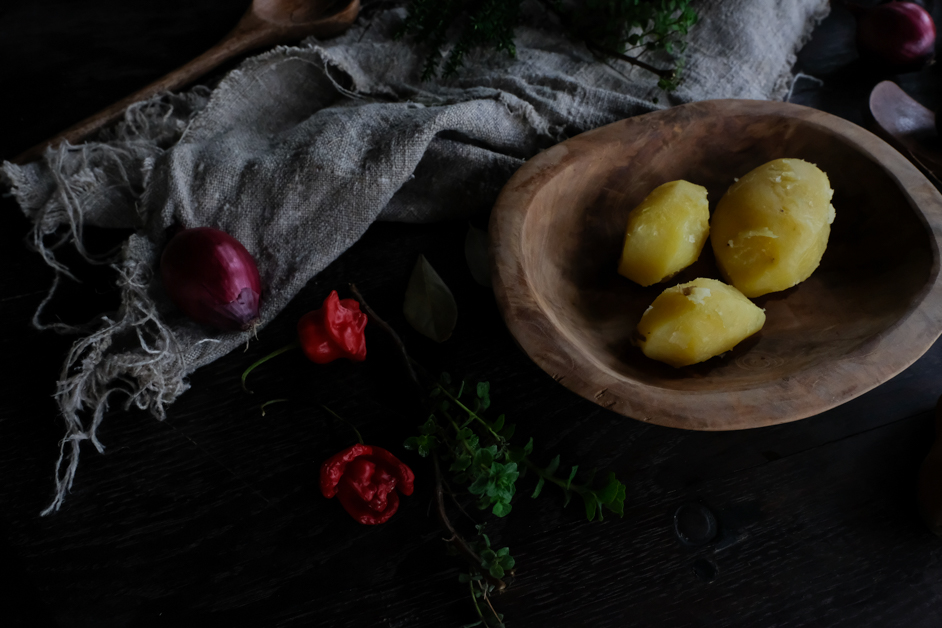 The list of ingredients is more than enough to give you an idea of how delicious this dish is. A piece of art! Very satisfying as well. It can easily be served as a main dish instead of a side dish like today.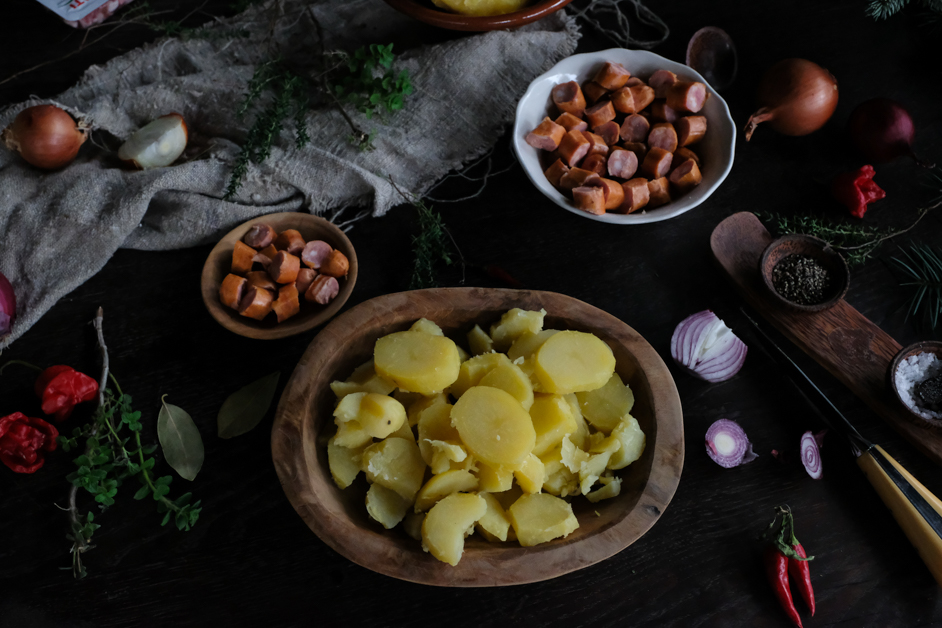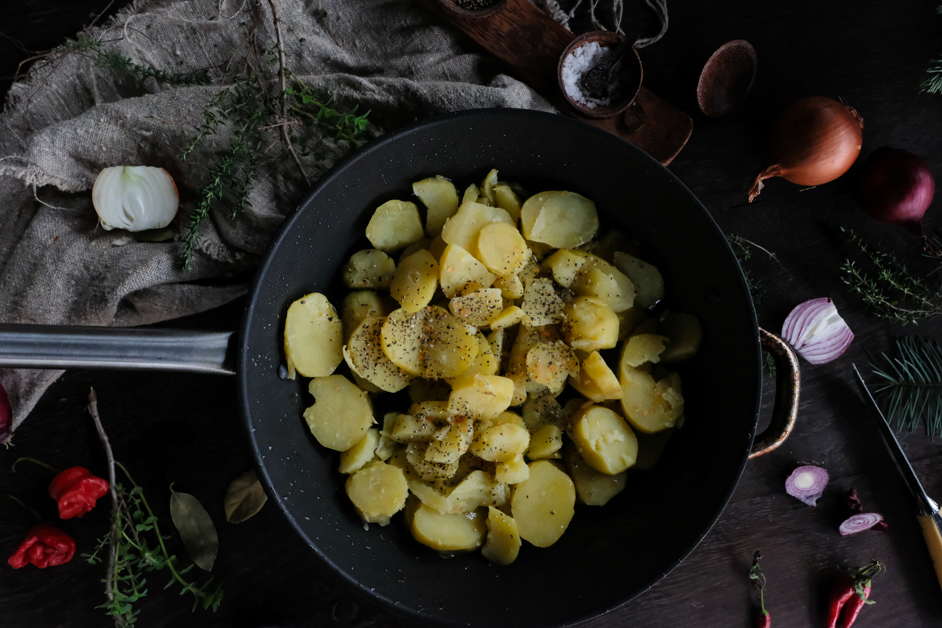 The classic Bratkartoffeln recipe combines boiled potatoes with caramelized onions and bacon. They're fried until they get a nice golden brown colour and crispy texture. Yummy! In Germany, they're usually served as a side dish for –what else- schnitzels. My father, who studied and lived in Germany for years, absolutely loves this dish. He's probably the reason why it became one of our family's staples that definitely came to stay!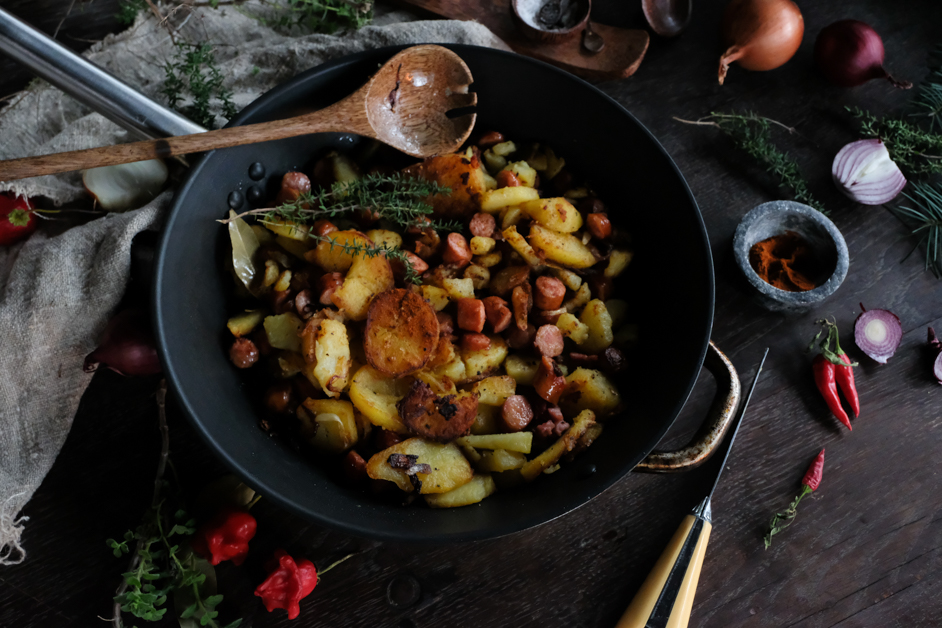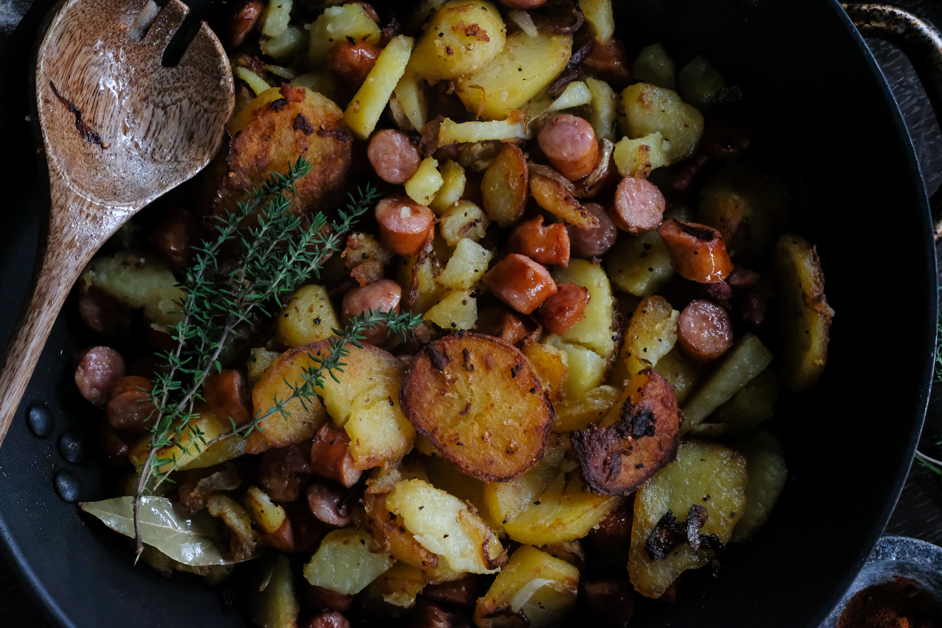 As always, I had to play around with the recipe a little bit. The mountainous landscape inspired me to make it even more wintery and suitable for freezing cold and snowy days. Adding sausage, chili pepper and smoked paprika truly elevated the dish! I know, I can already picture you counting the calories. I hear you! But you have to believe me, I only make this recipe 2-3 times every year and honestly, it's totally worth the sin!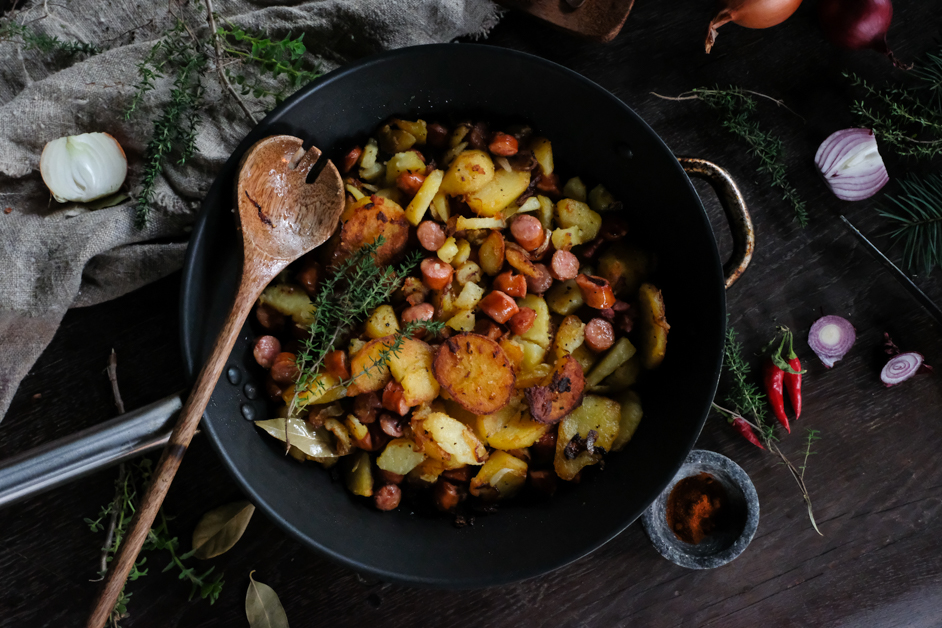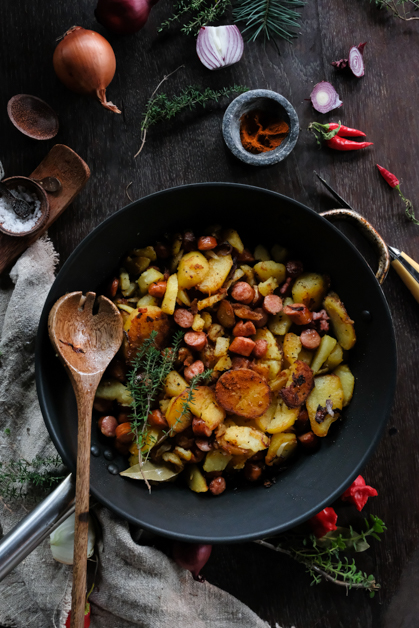 I can't remember the last time I had the pleasure of cooking and shooting a dish with company! I guess it's a somewhat lonely activity. All that changed today with Dimitris and Alexandra who proved to be great chefs, offered their valuable help and fresh eye and made me feel so creative and energized! Hope we'll get the chance to join forces again very soon!
5 medium unpeeled boiled potatoes
½ cup olive oil
1 red onion, chopped
1 white onion, chopped
1 chili pepper, chopped
1 cup bacon, chopped
1 cup sausage, cut in slices
Salt, pepper
2 bay leaves
1tbsp smoked paprika
2tbsp thyme
Method
1. Boil the unpeeled potatoes in a pot with salted water until they're soft. Let them cool down.
2. Peel the potatoes and cut them to slices (not too thin). Set aside.
3. In a deep pan heat the olive oil. Sauté the onions until they're soft and slightly caramelized. Add the chili pepper, bacon, sausage and bay leaves. Sauté until the ingredients release their aromas and get a light golden colour. Add the potatoes. Season with salt cautiously –because the cold cuts you're using are already quite salty- and pepper. Cook until the potatoes are golden brown and crispy.
4. Lastly, add thyme and smoked paprika. Let the potatoes cool down for a few minutes.