Forage Feast Photography - Provence
November 29th 2019
I have to say that this team was the perfect blend of truly amazing people! I feel extremely lucky and grateful for meeting all of them and being part of this great group of friends.
It always takes me a while to actually sit down and write about my food travels. Perhaps this time it took even longer than any other time. I usually return home feeling exhausted from the effort I always put into being present and enjoying every single moment of the trip. My luggage is always overweight due to all the props, plates, tablecloths, sauce jars, unusual salts I bring back with me.. But that's not the reason why I tend to put it off for so long. It's just that I need some time to take all those new images, feelings and unforgettable moments in. Plus there are hundreds of pictures waiting in line to be edited. This trip was such a surprise, it gave me so many good memories, even more than what I had anticipated. Such intense images and feelings!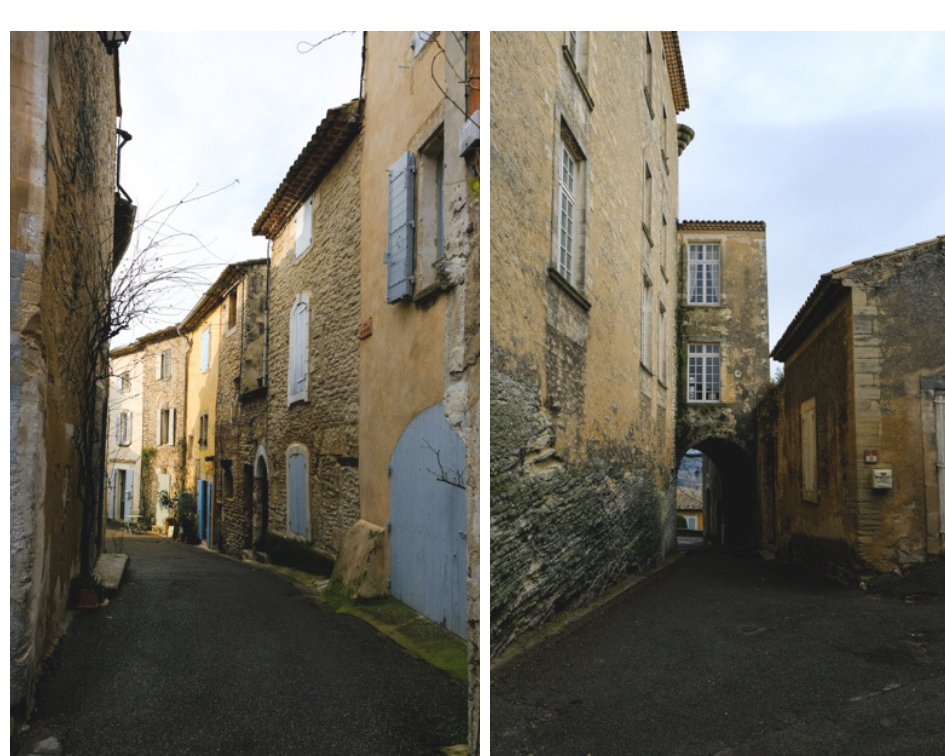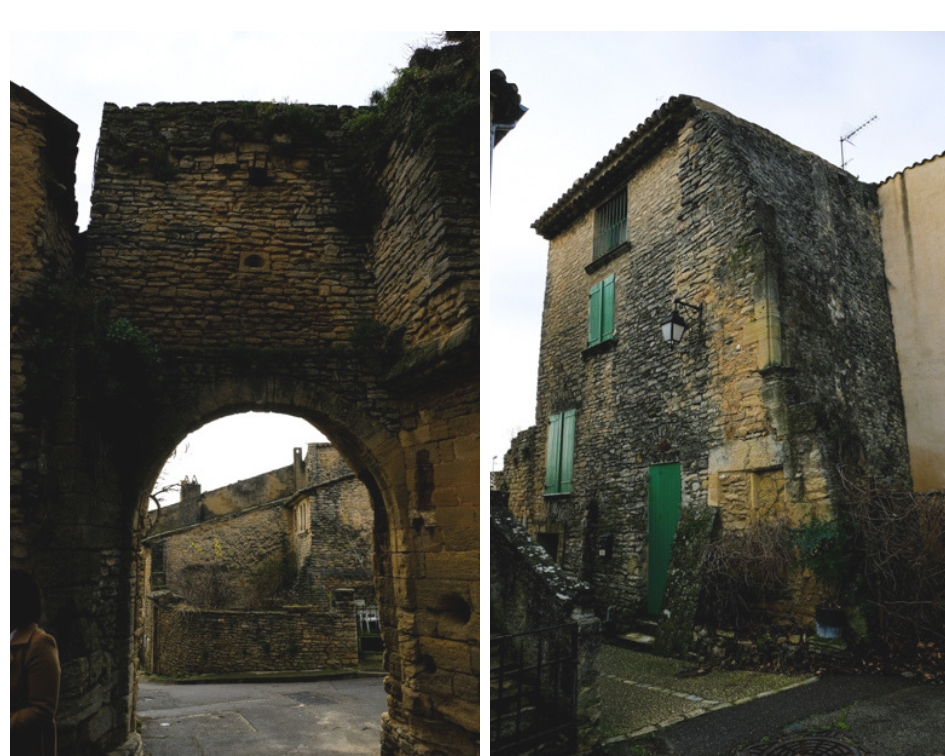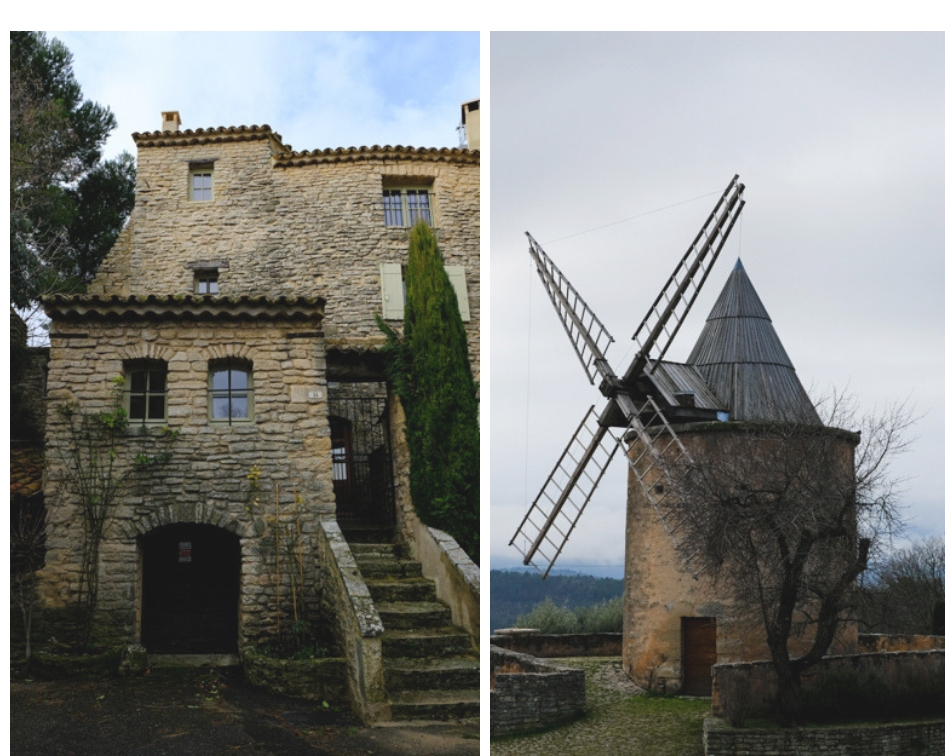 That's how I let 11 months pass -with many other workshops in between- until I finally decided to grab my pen and start writing about my five day experience in Provence and Forage Feast Photography workshop by Ruth Ribeaucourt (I don't think I'll ever manage to pronounce it right)! What started as a series of unfortunate events from my part, ended up being one of the most wonderful retreats I have ever experienced. And that's all thanks to Ruth!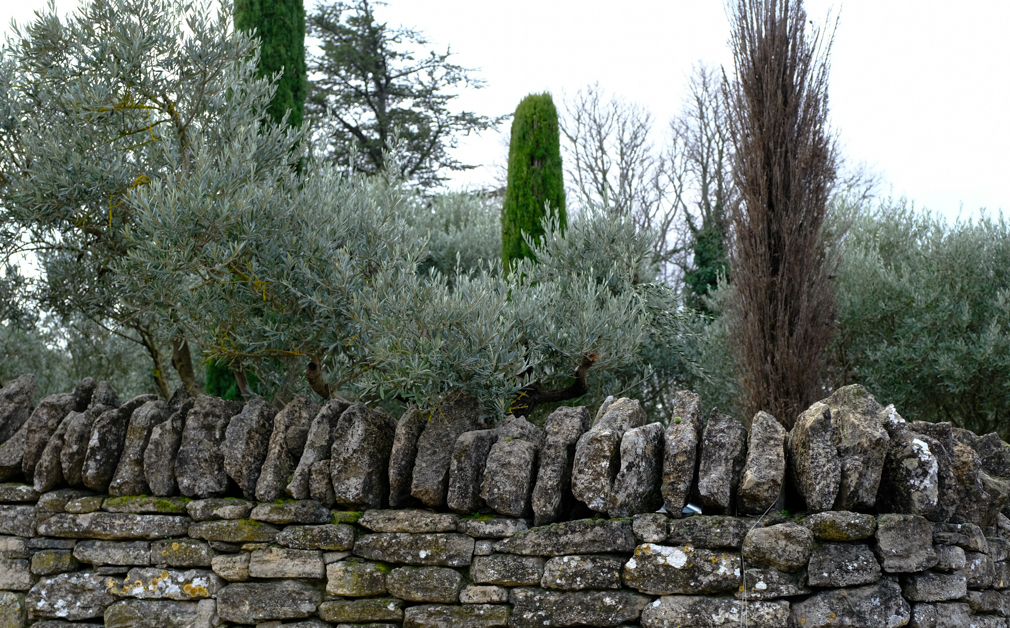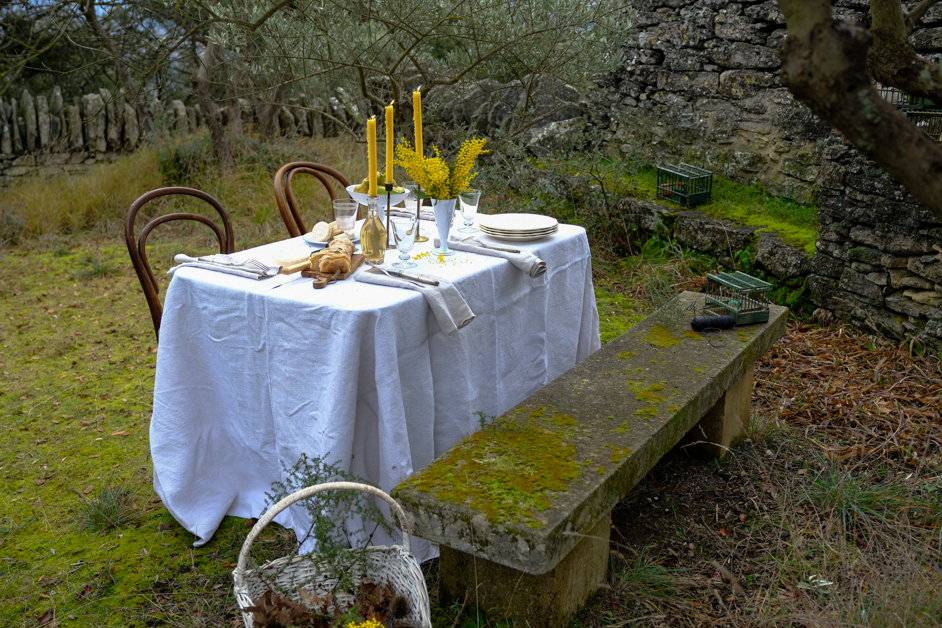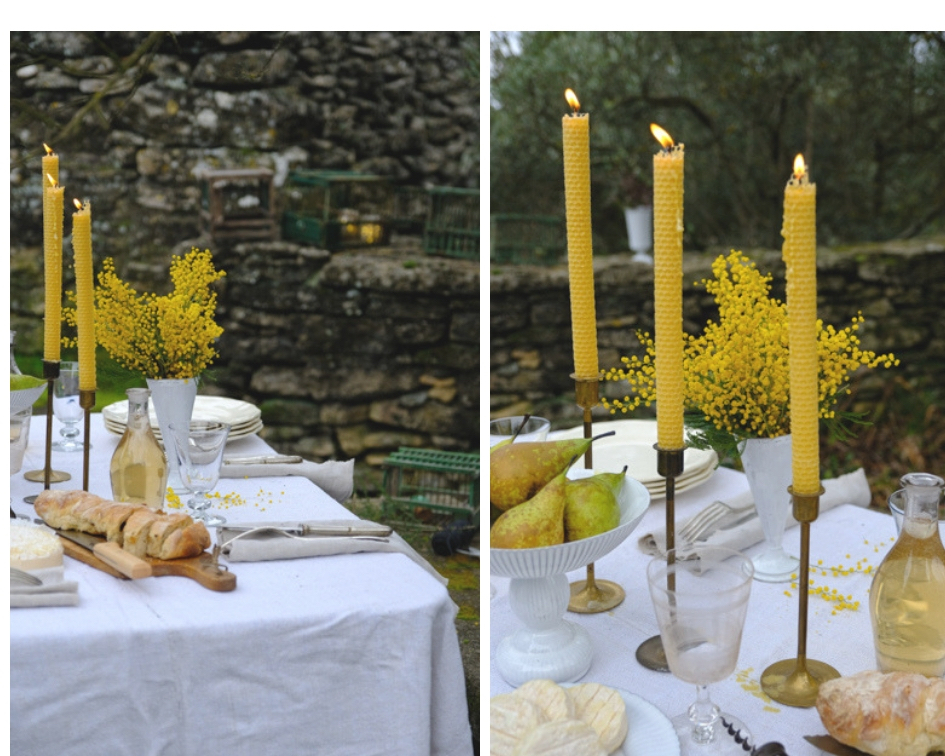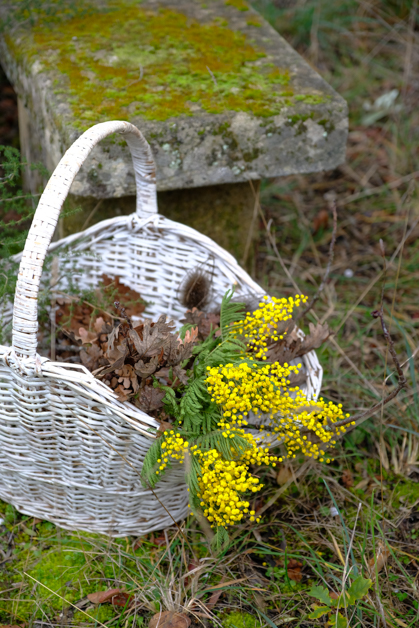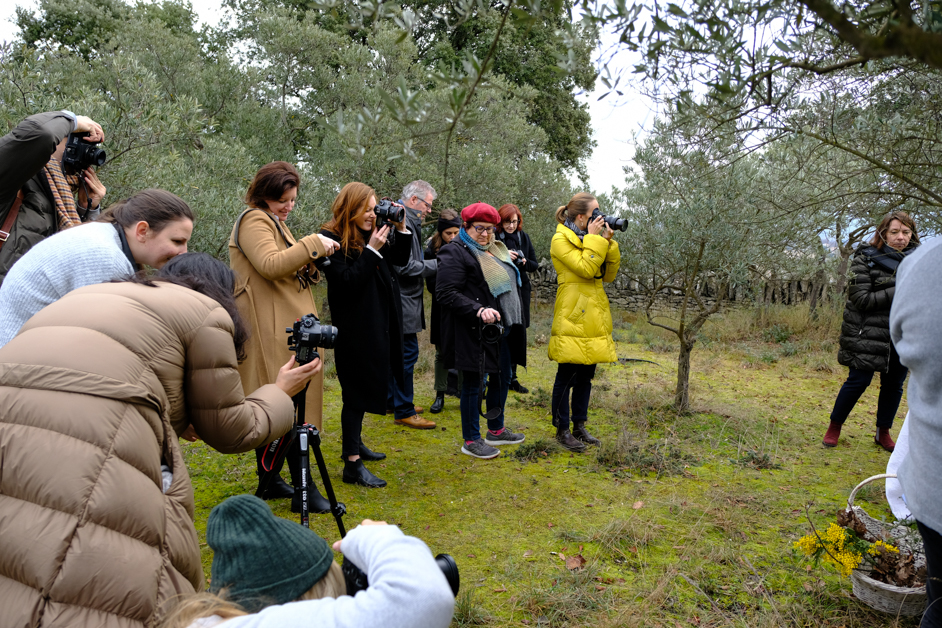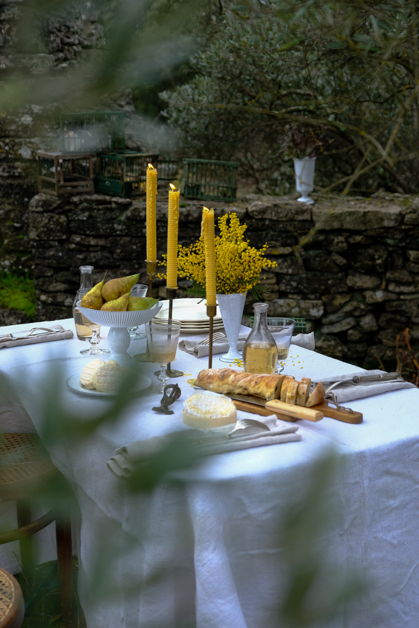 Ruth Ribeaucourt, Irish born but French at heart -as she likes to describe herself- is a true force of nature! She's the founder of The French Muse (The French Muse) amongst many other things that she manages to juggle at the same time. During one of her trips to Provence, she fell in love with the place and a Frenchman, and those two were enough to keep her there. Always smiling, joyful, with an incredibly contagious energy. Through The French Muse she wanted to share her love for Provence with the people who visit this lovely place, help them see the real face of Provence and its hidden secrets, the ones only a local would know. Guide them through the flea markets and antique shops, introduce them to the local cuisine and artists.. It's crazy how many things she knows and shares with visitors. But more importantly, she's very warm-hearted, knows how to connect with people and create bonds. And despite the fact that she's very professional, she's so genuinely cheerful and friendly that it feels like she's part of the group, experiencing Provence for the first time herself! I would love to take part in every retreat she organizes!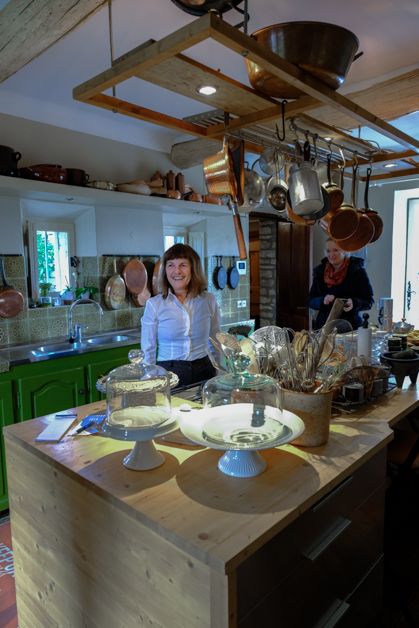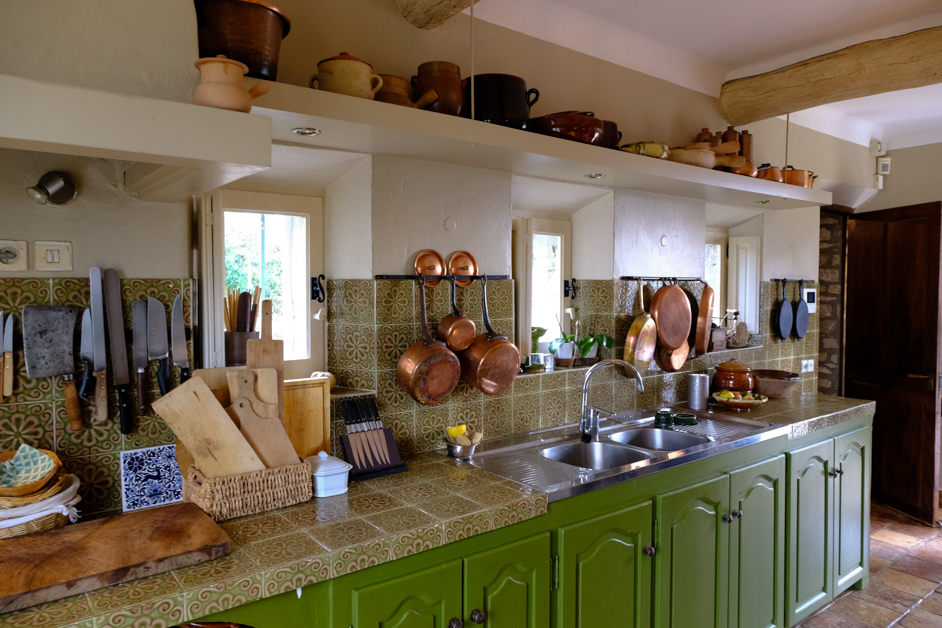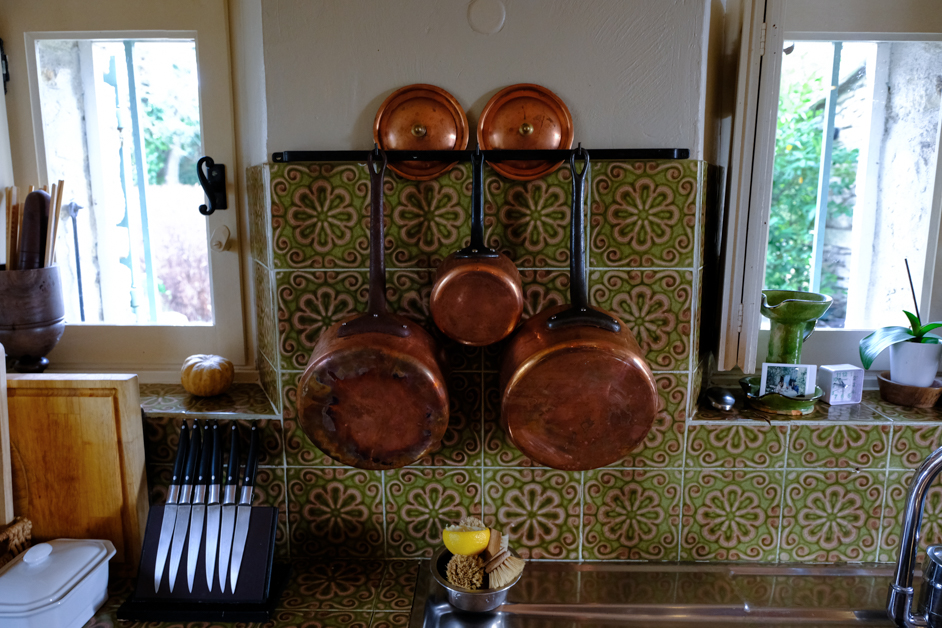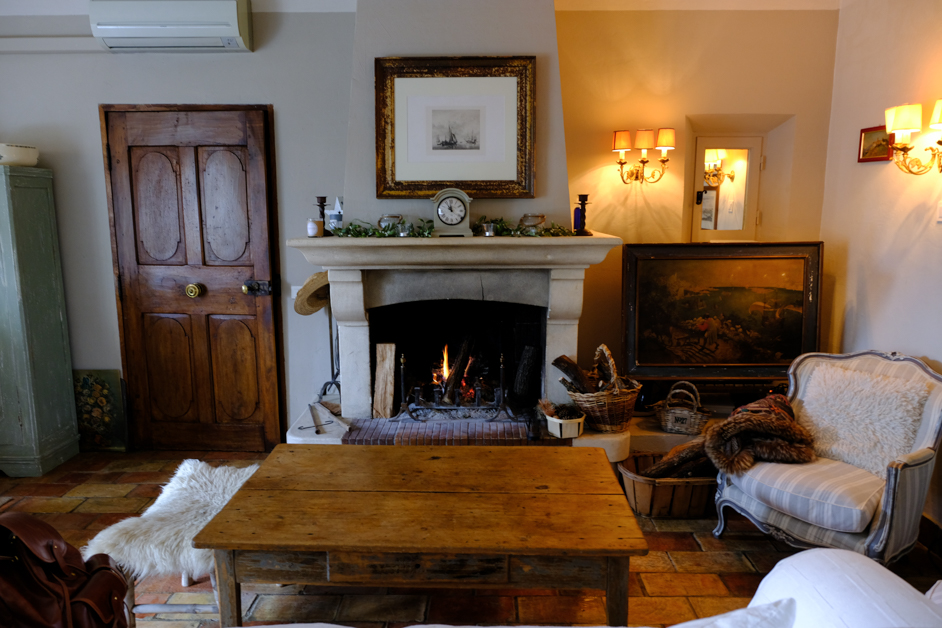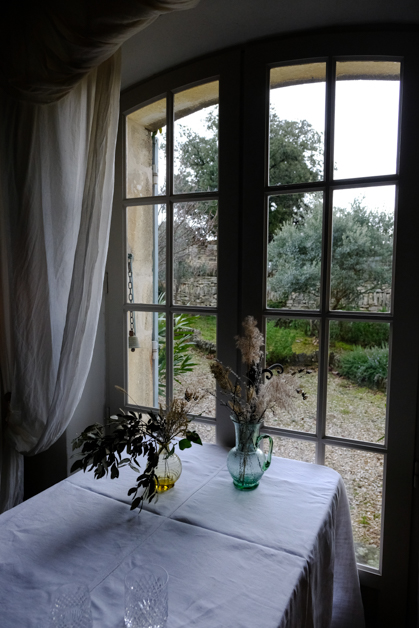 Our base was the lovely region of Luberon, more specifically Saignon. Once I laid eyes on the beautiful scenery, I was just left speechless. It was love at first sight! And it didn't stop there; everything just kept on getting better and better. We stayed at Chambre Avec Vue (Chambre avec Vue), a breathtaking, picturesque building that belongs to the Jaccaud family, a couple of art lovers and modern art collectors. For years, several painters, sculptors and visual artists were hosted in this enormous house and drew inspiration from the idyllic scenery. This place was a true art gallery. I was wandering around in awe, trying to grasp the beauty around me.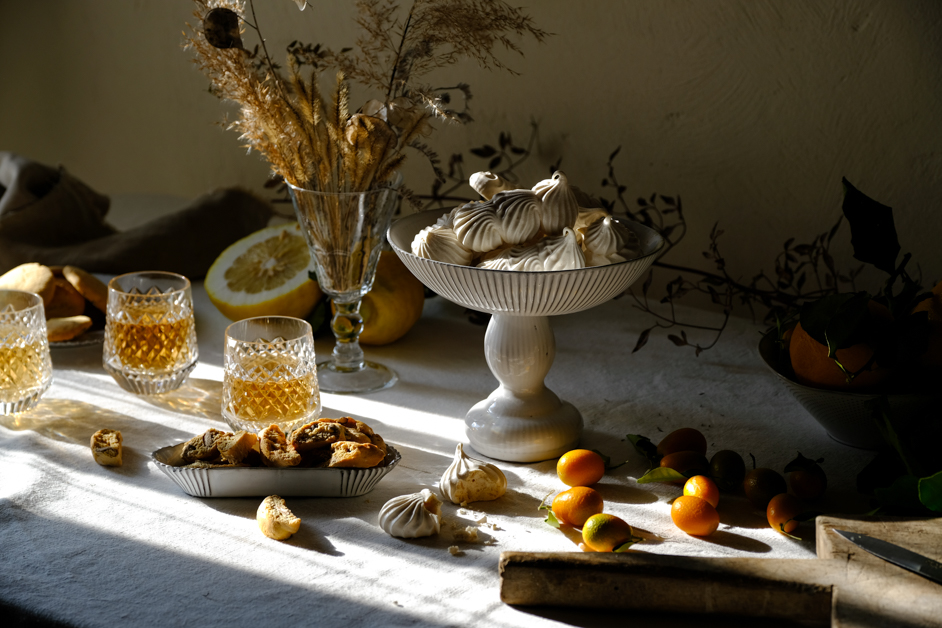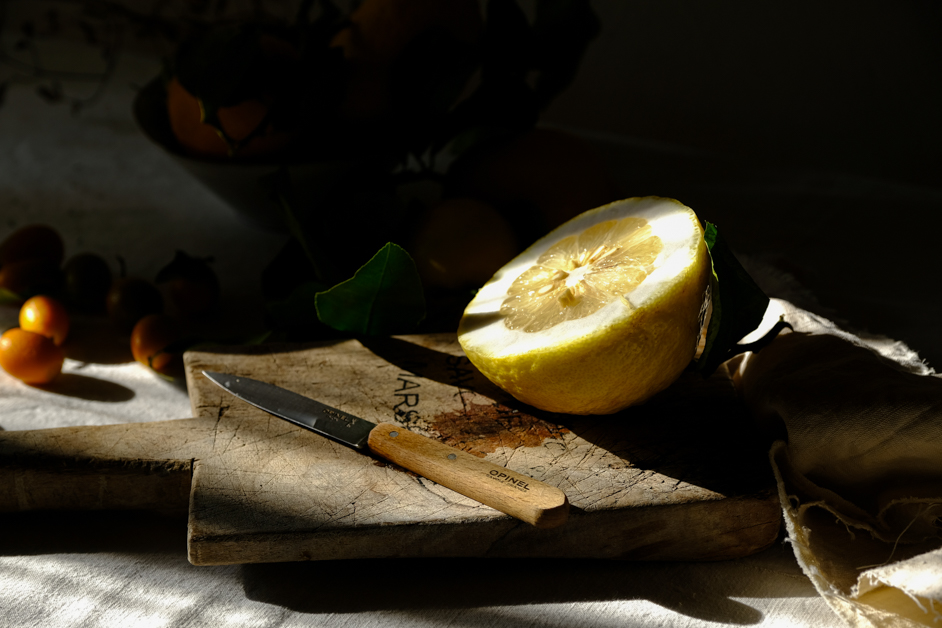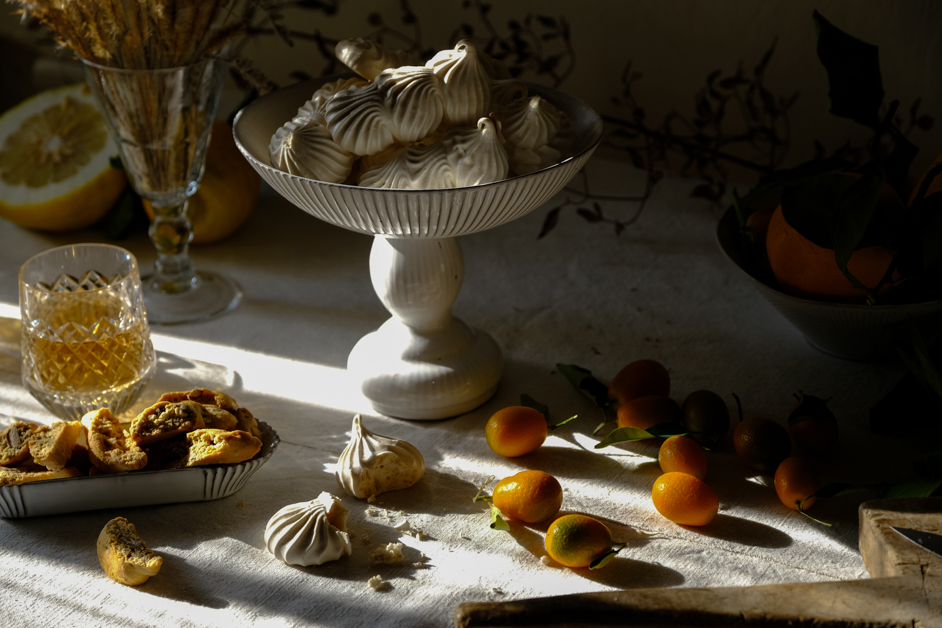 Our group of teachers was indeed a Dream Team. Starting off with Valeria Necchio (Valeria Necchio) whose blog I had already been following and admiring for years. She was initially the reason why I decided to take this trip. I love her photography style and her unique writing and often find myself getting lost in her beautiful posts. I must confess her writing had an important influence on me when I was looking for a way to express myself, so I was beyond excited that I finally had the chance to meet this lovely girl from Veneto, Italy, in person. Aimee Twigger (twiggstudios) was one of our photography teachers as well. Sweet Aimee won our hearts! She's an incredibly talented photographer and food blogger and I haven't missed a post of hers ever since. A true source of inspiration. Valeria and Aimee would teach us food photography and food styling; light, chiaroscuro photography, visual story telling, tips, props.. They restlessly set up beautiful decors daily, indoors and outdoors, always hunting the perfect light and using the most impressive props I have ever seen.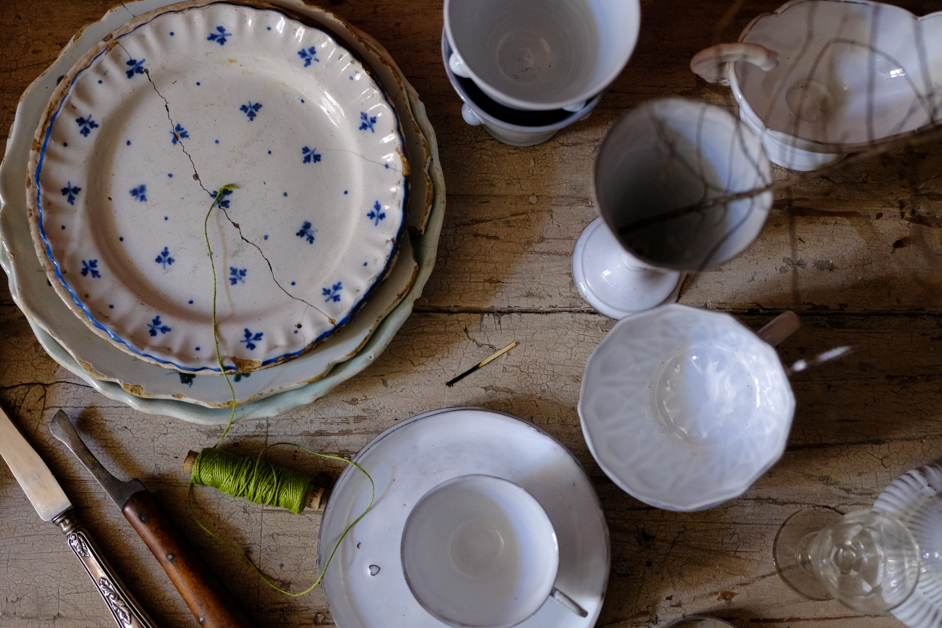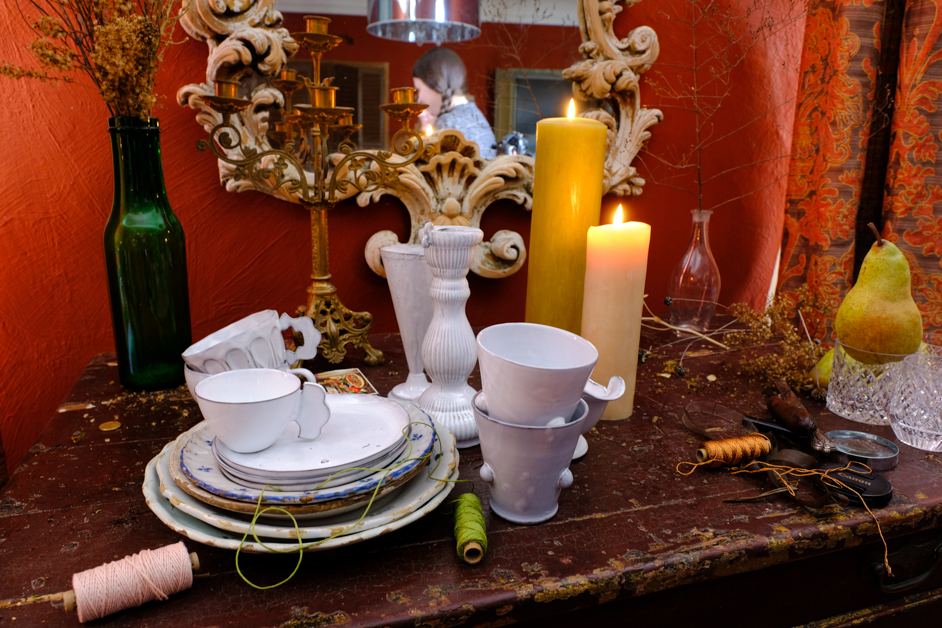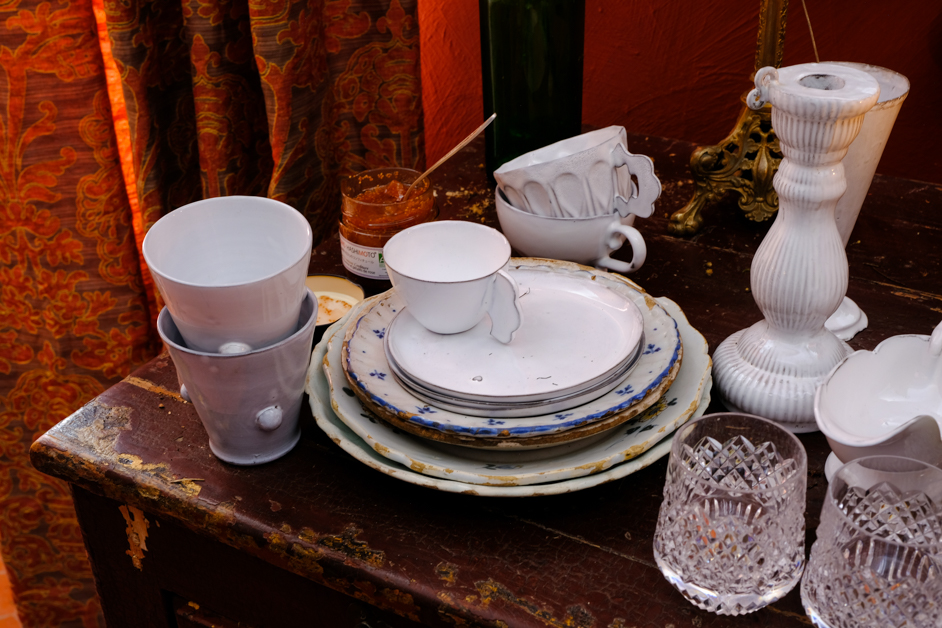 Nora Jaccaud is well-known for her "Human Postcards – Everyone is a story" project (human postcards), a brilliant series of 60 second video portraits of everyday people around the globe. It seems that 1 minute is more than enough for Nora to capture their powerful stories. She travels the world, finding people and sharing their message through her short videos. Nora introduced us to the world of videography and showed us how to make our own 60 second video portrait. The experience was unique. French Elodie Love (madame_love) was also one of our amazing teachers. And she was lovely indeed. As a flower stylist she showed us the most wonderful flower designs. Winter hadn't left many flowers in the fields, yet Elodie gathered the most beautiful winter forage plants. Her designs were just magical! She was incredibly helpful and we soon followed her steps. You could see pretty flower wreaths and bouquets everywhere around us.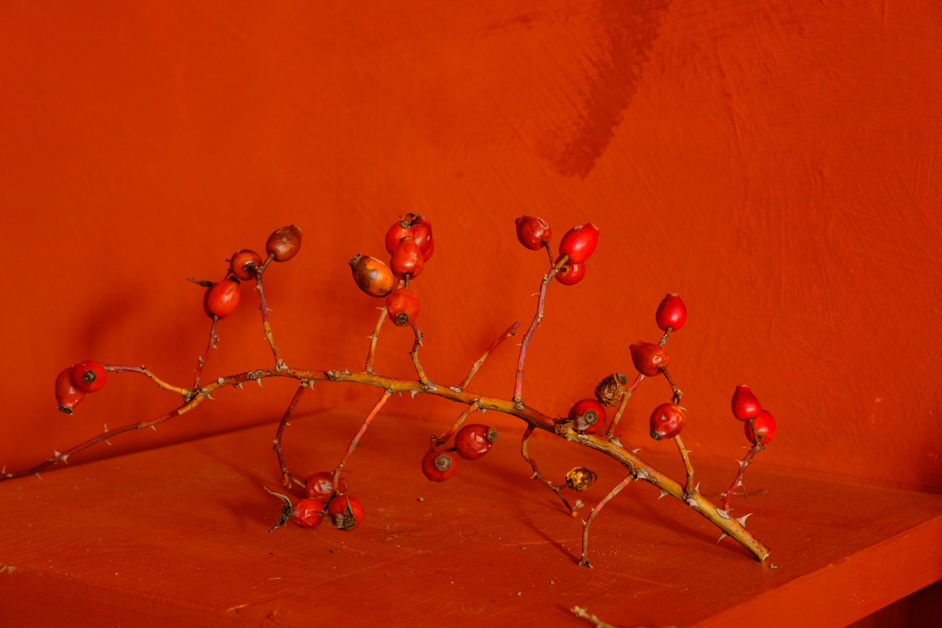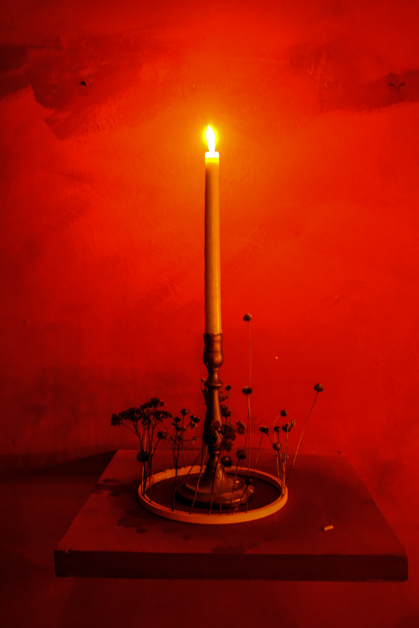 But none of that would be the same without good food! Our beloved chef Giuseppina Mabilia had taken on this heavy task. Giuseppina is Italian, originally from Venice, but has been living in Provence for years. Her love for cooking led her to the creation of a cookery school, Venice En Provence (Venice en Provence). Her knowledge and recipes had me hanging on her lips and I spent hours in the kitchen with her discussing our common passion for cooking and more. Besides keeping our bellies full and happy, she also taught us cooking classes. We spent a full day at her house in Guilt, set up beautiful décors in her lovely, winter garden and cooked in her enormous kitchen.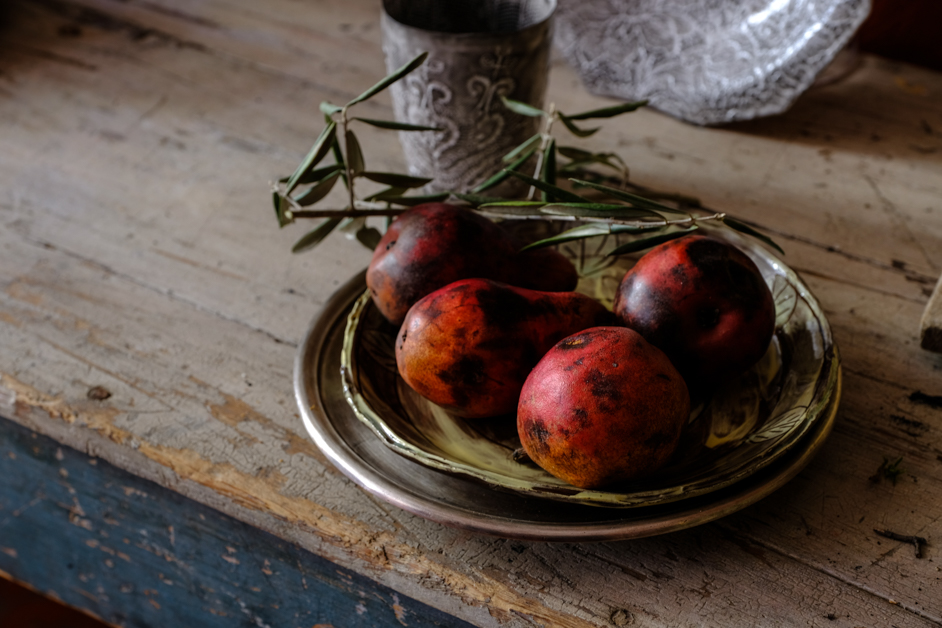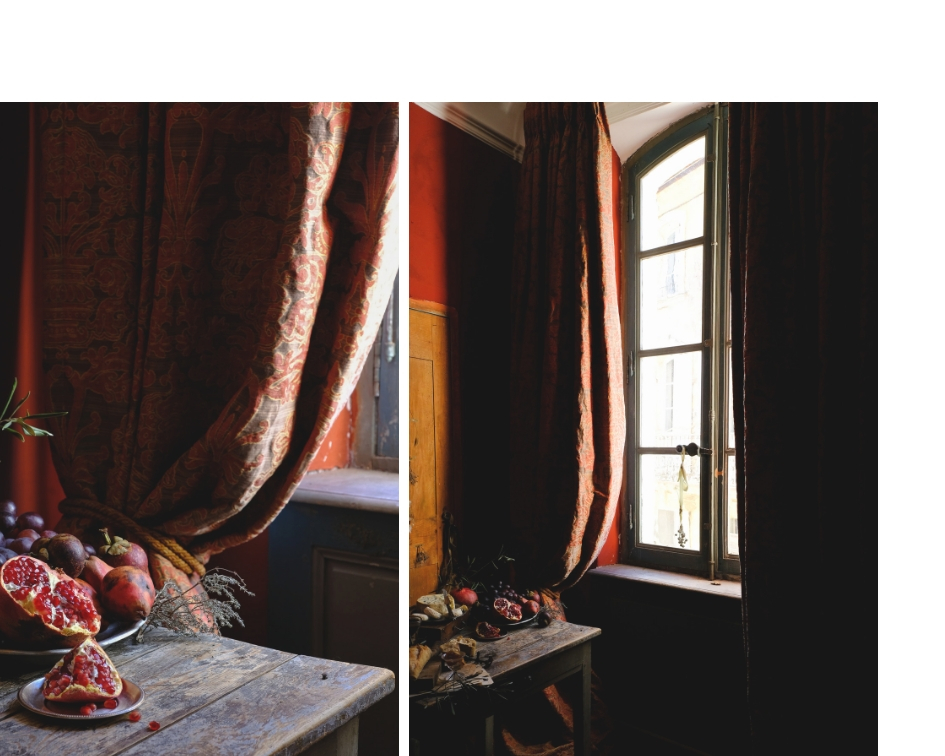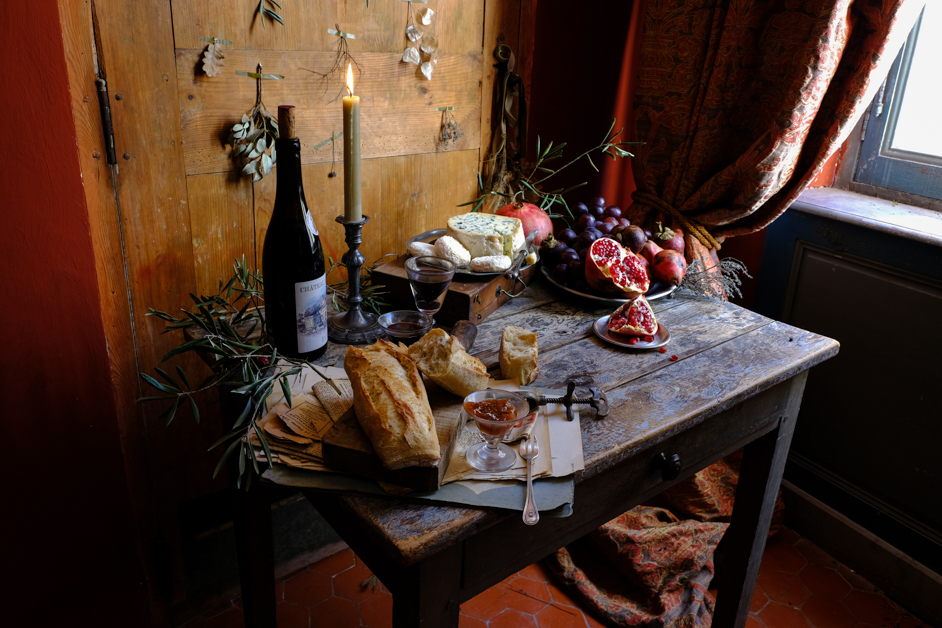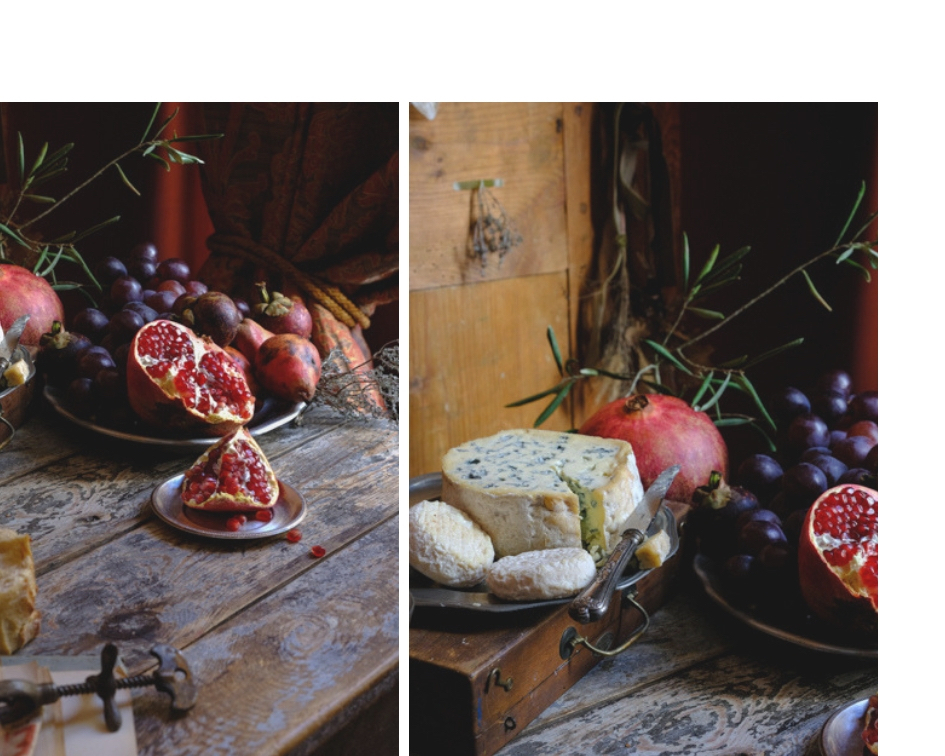 The team wouldn't be complete without the presence of Zuza, a gorgeous woman with a contagious smile and sense of humour. I just instantly loved her. The help of gifted photographer Raina Stinson was equally important as she eagerly shared her knowledge and love of Province with us. The fact that she left USA to live there says a lot.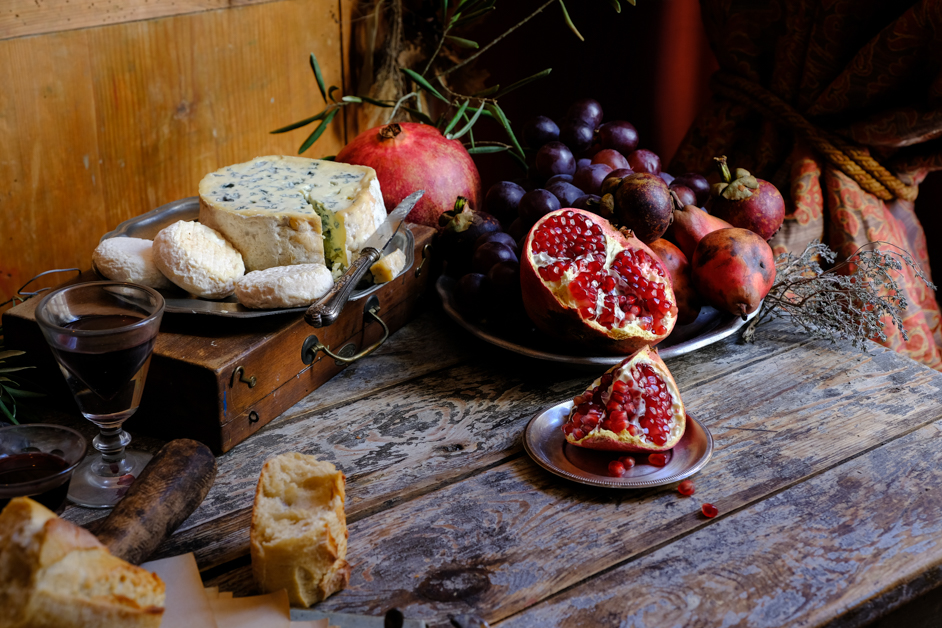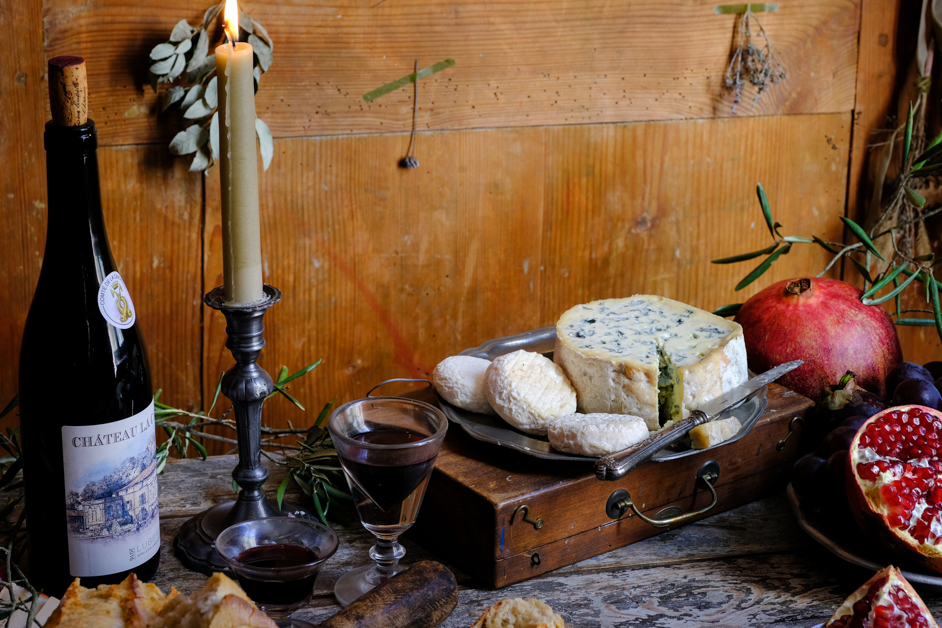 But the best part is no other than getting to know the rest of the attendees! All these people that have come from different parts of the world, just like you, sharing the same interests as you! And that's obviously a very good start to connect with them! But it isn't enough; good chemistry and communication is key and I have to say that this team was the perfect blend of truly amazing people! I feel extremely lucky and grateful for meeting all of them and being part of this great group of friends.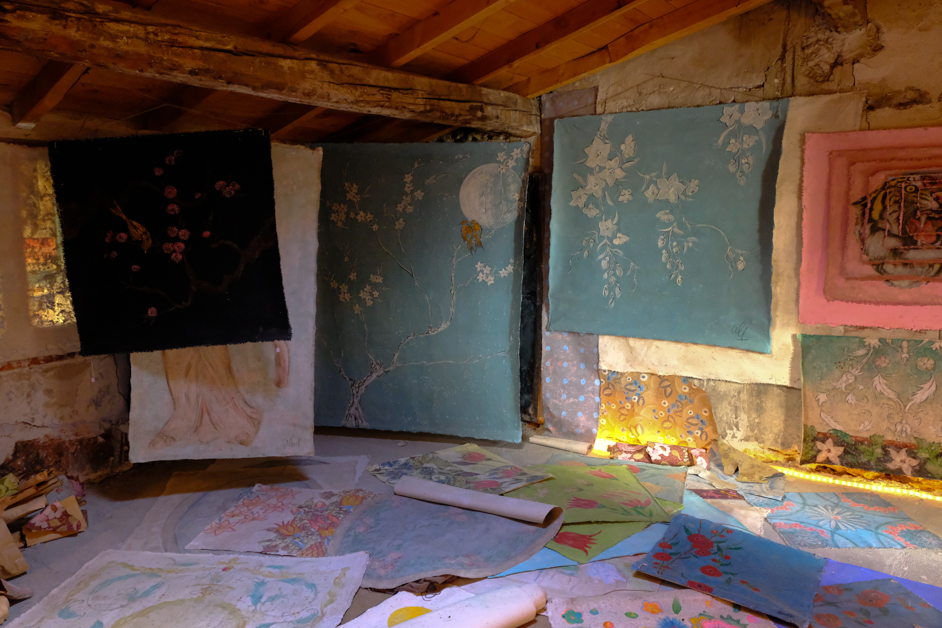 Although we had many things to do, jumping from session to session, Ruth had created a very agreeable schedule with frequent breaks and strolls around the nearby villages. We visited the medieval village of Lacoste, perched on the end of a mountain spine rising up out of the plains of Luberon. We also found some time to visit the atelier of renowned painter Aurelia Alvarez, an old 15th century building in Isle sur la Sorgue.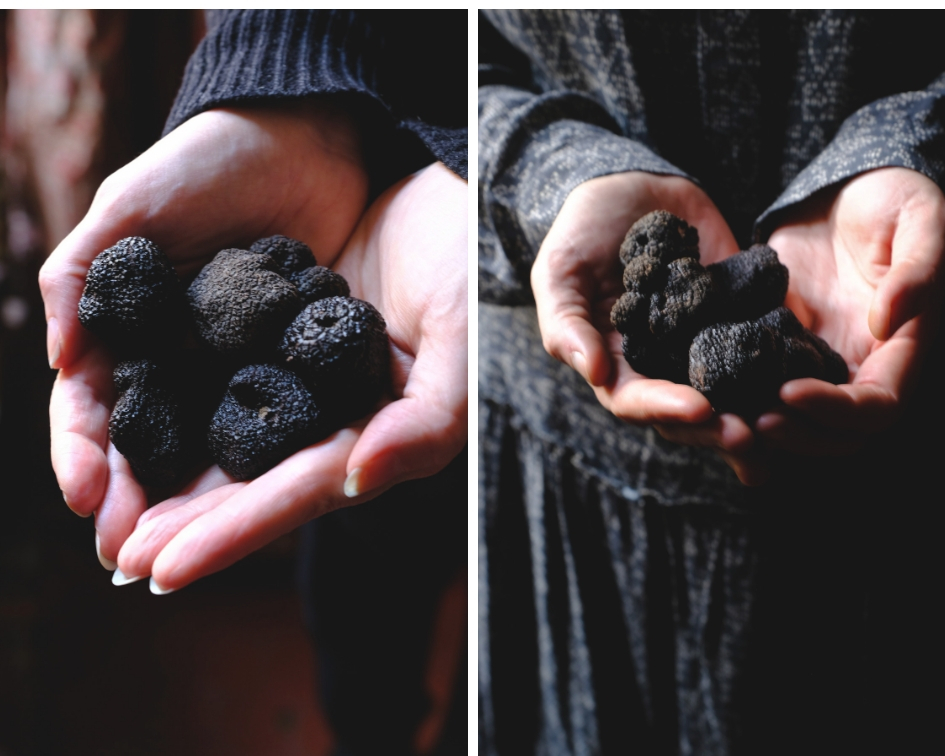 Of course, we were all very excited about truffle hunting! With the help of local farmers and their truffle-sniffing dogs, we started the hunt of our precious truffle. It was my first time and I was just utterly blown away! When our treasure was found, we headed back to our base, Saignon, where Giuseppina was waiting for us. Our next cooking class was about to start. Our theme? Truffle, obviously. We made truffle butter and the most amazing truffle chicken recipe I have ever tried (which is also going to be our next blog post, so let's hope I'll get it right)!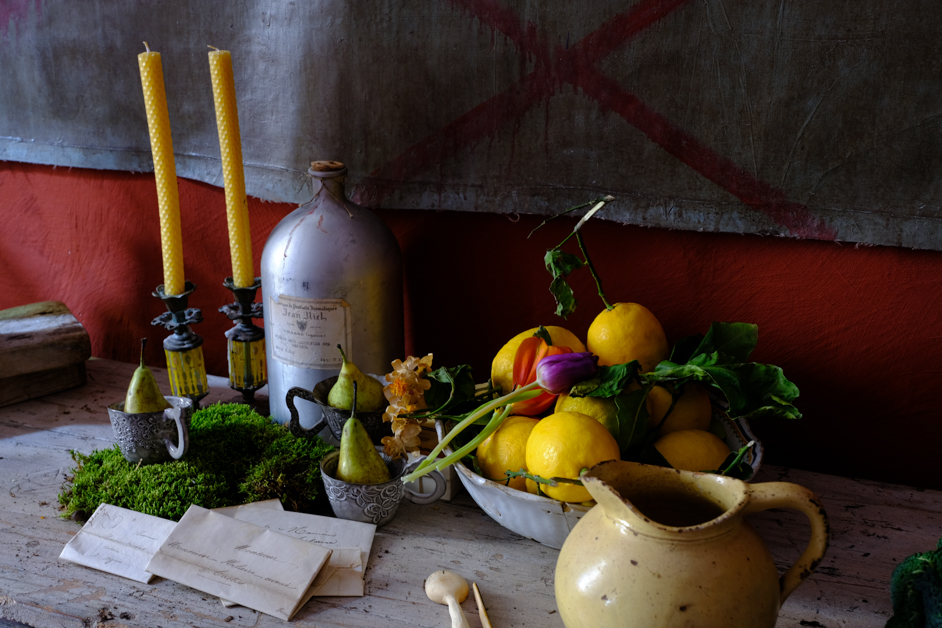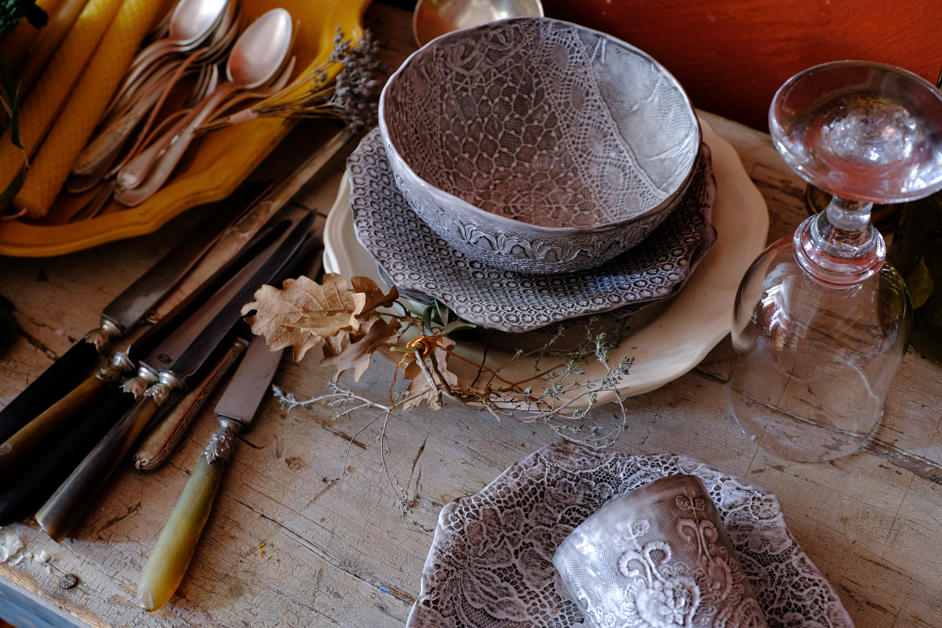 As mentioned earlier, we spent a full day at Giuseppina's house, a dreamy, almost unreal place surrounded by a beautiful, classic Provence garden. Although the weather was cold and humid, her garden looked magical. The girls set a wonderful lunch table as a décor. The vivid, yellow colour of mimosa was a true showstopper that blended perfectly with the natural environment. Defying the cold, we continued taking pictures for hours and enjoyed the warm, playful and friendly mood we were all in. We spent the rest of the day in Giuseppina's kitchen. We gathered around her kitchen island and started another cooking class that would later become our dinner. Her recipes as well as her personality were unbelievable and I felt like I was constantly following her around in an effort to learn as much as possible.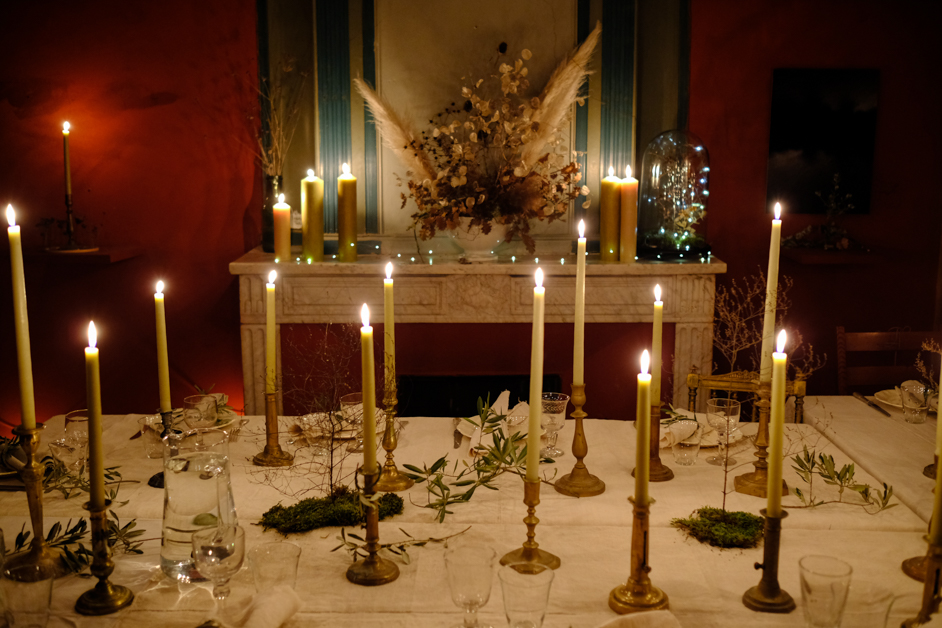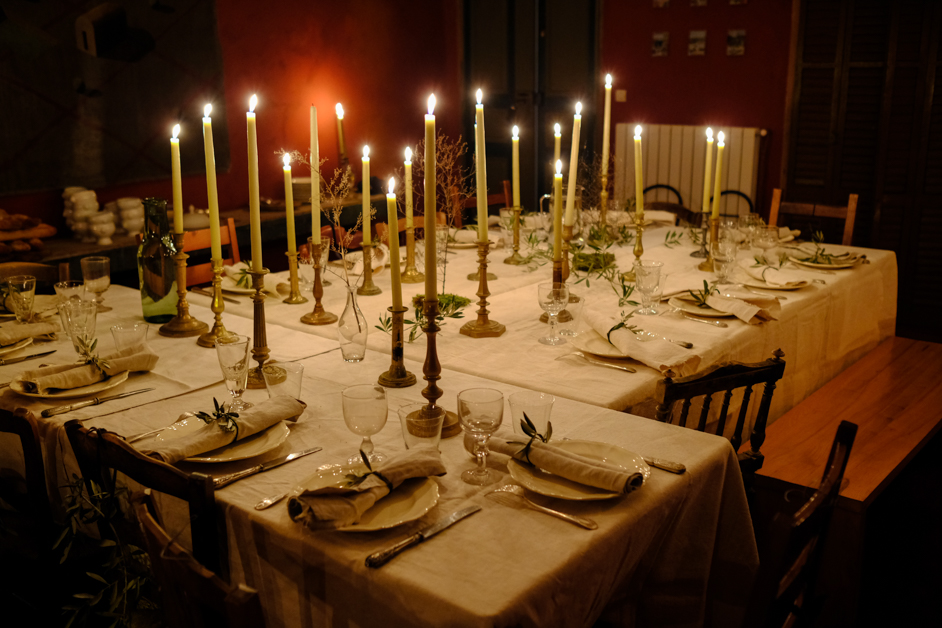 I'd love to go into detail about so many things that happened on this trip, our lovely meals and more, but this article would never end. From the beautifully arranged breakfast tables, courtesy of the Jaccaud couple, to our gorgeous, delicious dinners, I wouldn't know where to begin. But I do need to write about our last meal. It was more than just a meal, it was a fairytale experience! The concept was "Venetian Feast Dinner". Valerie and Sebastian, a lovely couple and owners of Ad Libitum gallery, were in charge of decorating the space. It was as if Venice had moved to one of the most beautiful rooms of the building for a few hours. They brought impressive old mirrors, luxurious velvet fabrics and ornaments.. The tables were decorated with perfect, old, thick linen tablecloths that were instantly registered as my next must find objects. Soon after that we went to the flea market and, with a bit of help from Ruth, I was lucky enough to find some. Antique metal candle holders, unique plates, silver cutlery.. The atmosphere was whimsical! The same night, Giuseppina served a four course dinner to honour our last night there.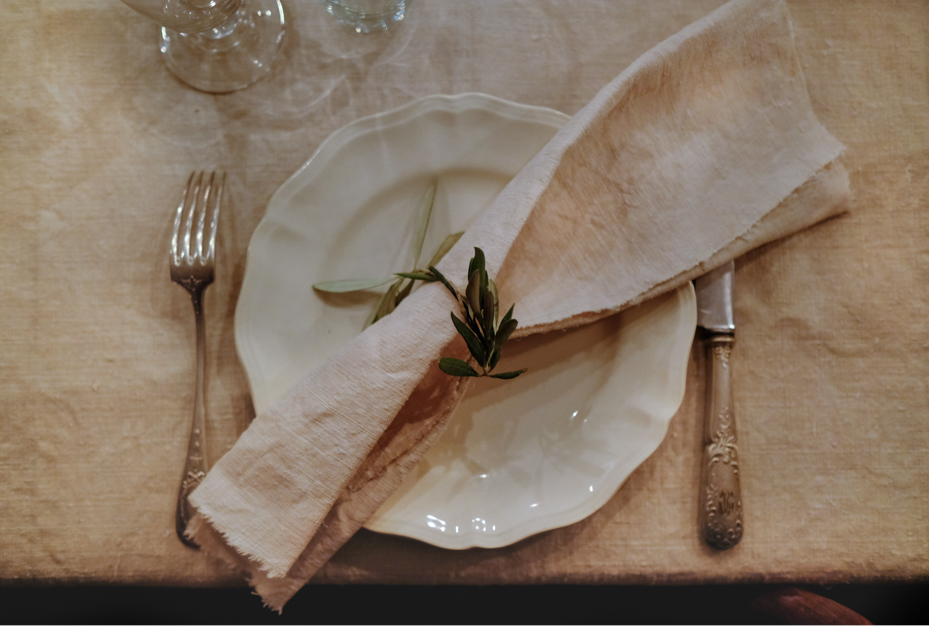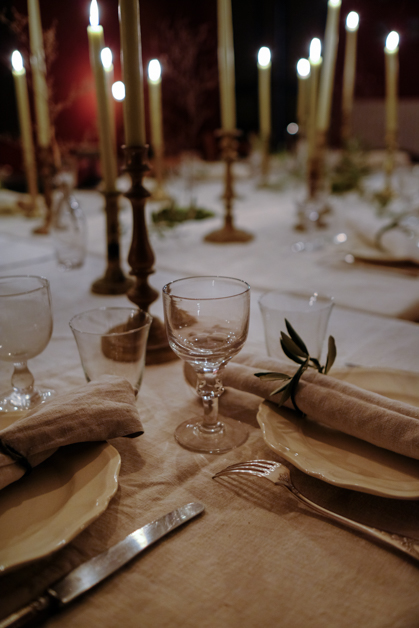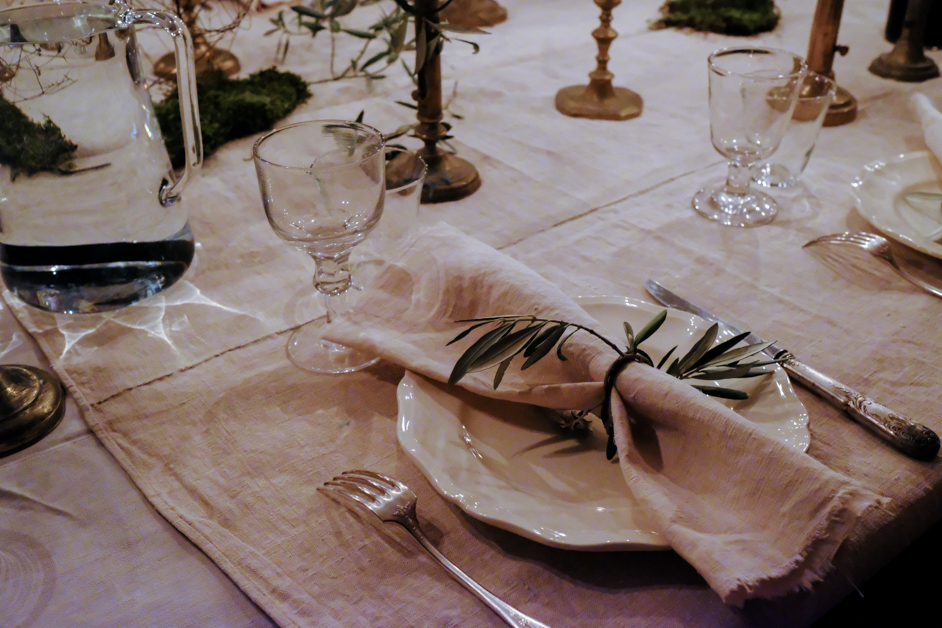 Our Provence experience came to an end with a visit to an amazing brocante, an enormous open-air antique market. It was one of the most beautiful I've ever seen. I left a bit heavier, carrying all the linen tablecloths I bought and a bunch of wonderful props I found for my blog. The last image I've kept from that day was the whole group gathered in a small square near the brocante, waiting for the bus that would take us back to Saignon where we'd say goodbye and start our journey back home. Most of us were sitting on a bench, exhausted from walking around for hours but happy and excited too! We were looking curiously at what everyone had bought from the market. The look on our faces said it all! We were replete with joy after 5 fantastic days in Provence. I felt happy and heavy-hearted at the same time. Happy for all the great people I had met, people that I could now call friends, and sad that we were all leaving soon.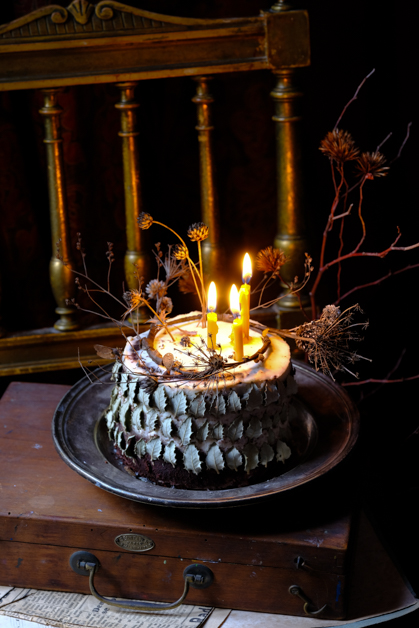 I know this is a quite long post and probably too long for some of you to read. Free time is very limited for most of us, we often don't even have a few minutes to read something, therefore pictures are sometimes more than enough. But I just couldn't resist writing about all the beautiful experiences I had when in Provence for Forage Feast Photography! I relived all those unforgettable moments, remembered all these amazing people and felt overwhelmed with emotion, joy and gratitude that I was lucky enough to be there!