Asparagus Tart
May 10th 2019
I once again found myself pondering over this wonderful Asparagus Tart. I've made this recipe quite a few times and everyone in our house seems to be in anticipation of its next appearance on our table.
The colours of spring excite me and revitalize me with their freshness, shine and liveliness.. No editing in photoshop can reach this level of perfection! Their liveliness represents the true meaning of their arrival; New life, fresh and invigorating!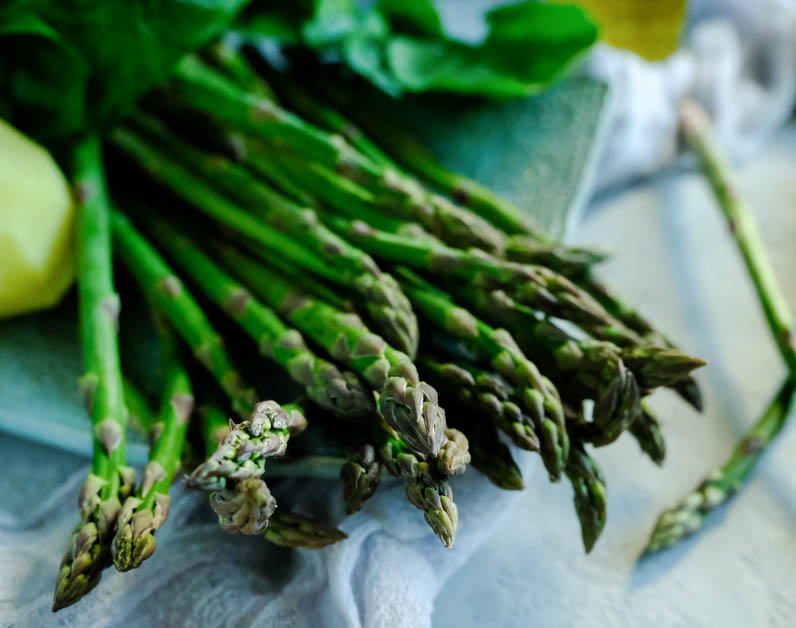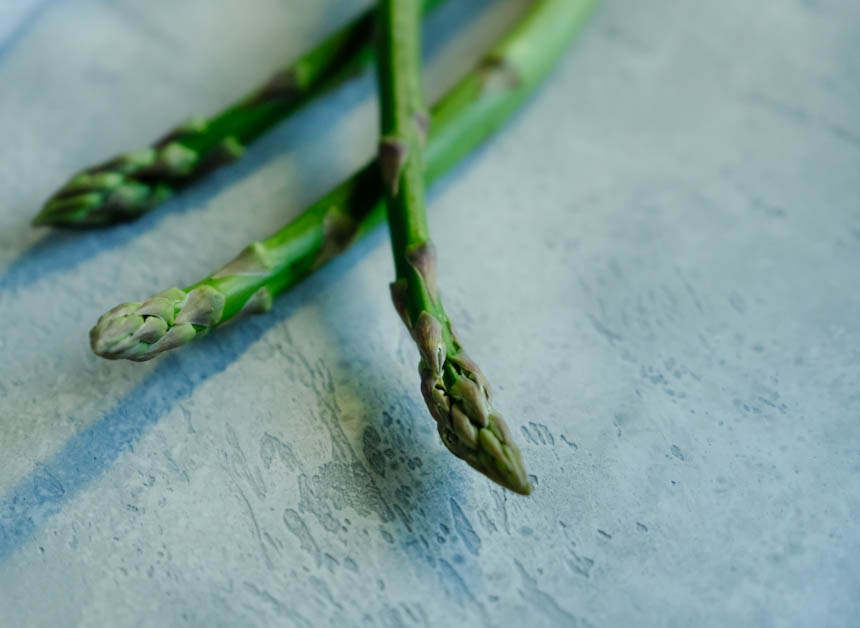 Every time I start cooking I feel tempted to take pictures of anything green, bright red, every lively spring colour that I can find in my kitchen, from plain and humble parsley to rosy raspberries and vivid red strawberries..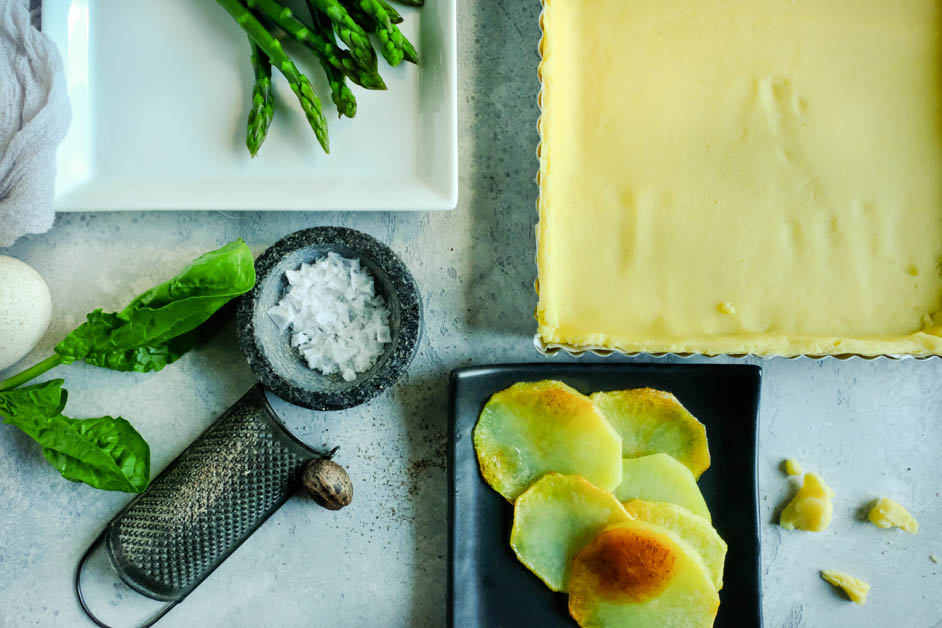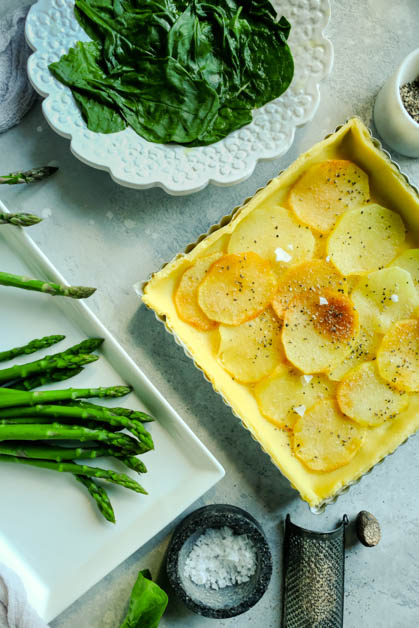 A few years ago, a very good friend of mine gifted me a wonderful book, one of the greatest presents someone can give me. The greenest, most springlike book you've ever seen! "Fresh in spring", by Chef Alastair Hendy. Since then, this book has been a constant source of inspiration for me during spring. Most of the times it lies on our kitchen counter, even when it's not spring, just to give our kitchen this lively, fresh pop of colour! I've tried many recipes from this book throughout the years. They're all fantastic and some of them have joined the list of our spring staples.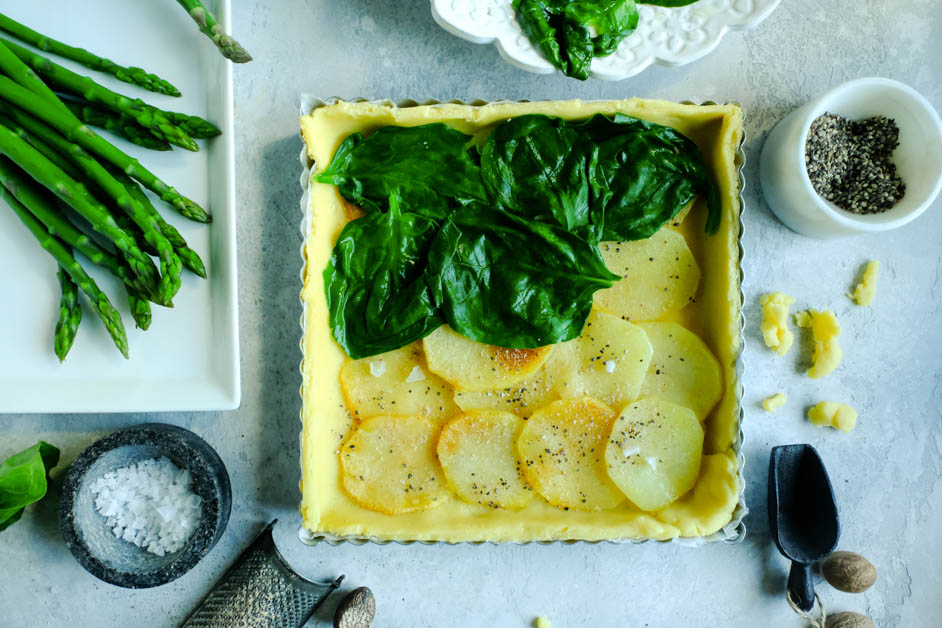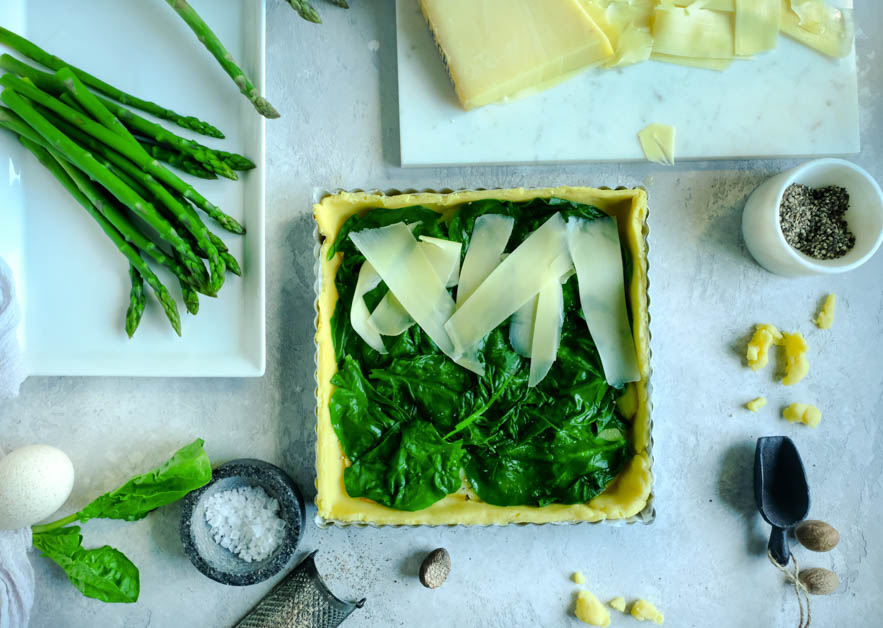 I once again found myself pondering over this wonderful Asparagus Tart recipe that I've made quite a few times in the past and everyone in our house seems to be in anticipation of its next appearance on our table. That also explains their excitement today when they saw it coming out of the oven, all fresh and steaming hot, followed by a very familiar question: "Why aren't we having this dish all year long?"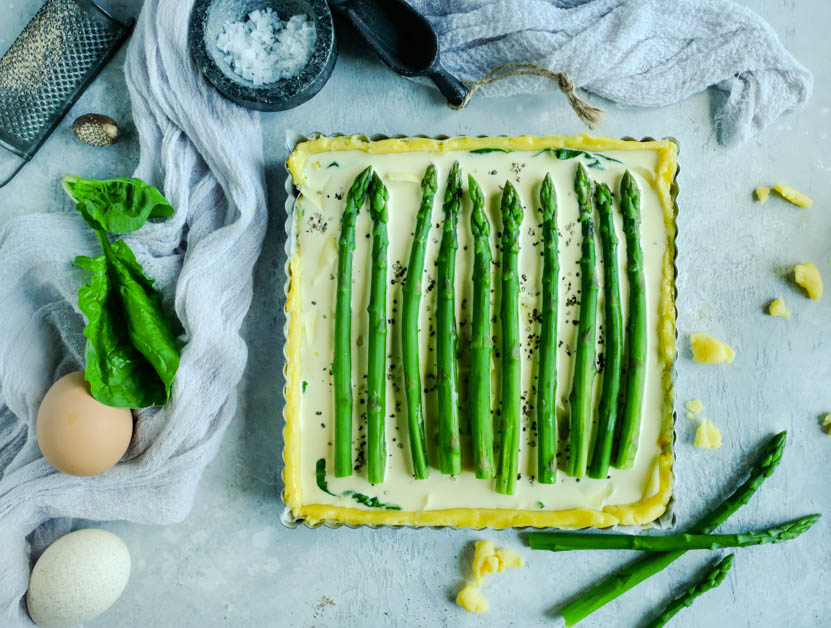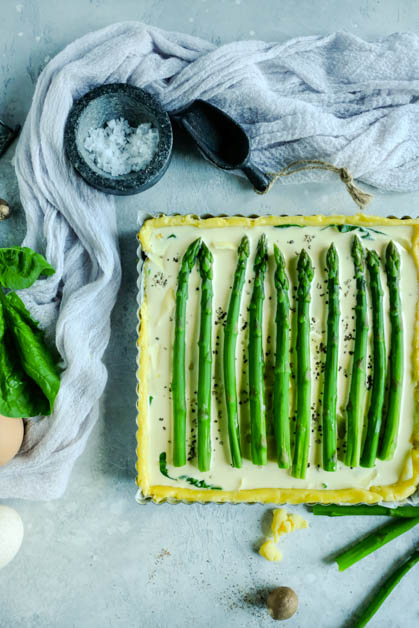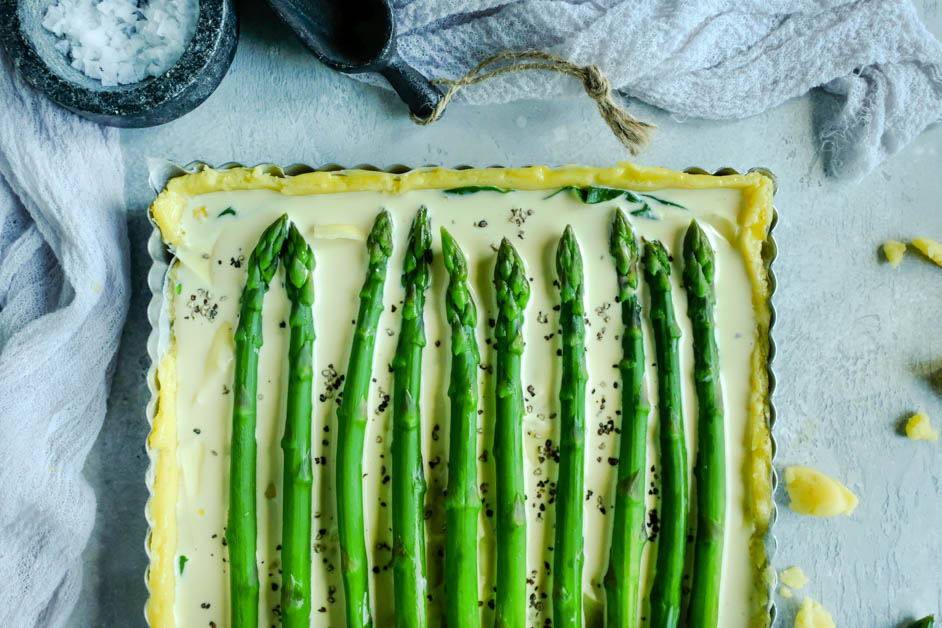 It's a recipe that combines a variety of vegetables –besides asparagus- with other delicious ingredients. A wonderful dish that can be served as a full meal any day of the week but can also be served as a gourmet dish on a more formal occasion. I have to admit that it's quite high in calories and fatty acids but oh, well! It's worth the sacrifice every once in a while. It's a unique dish both in flavour and appearance!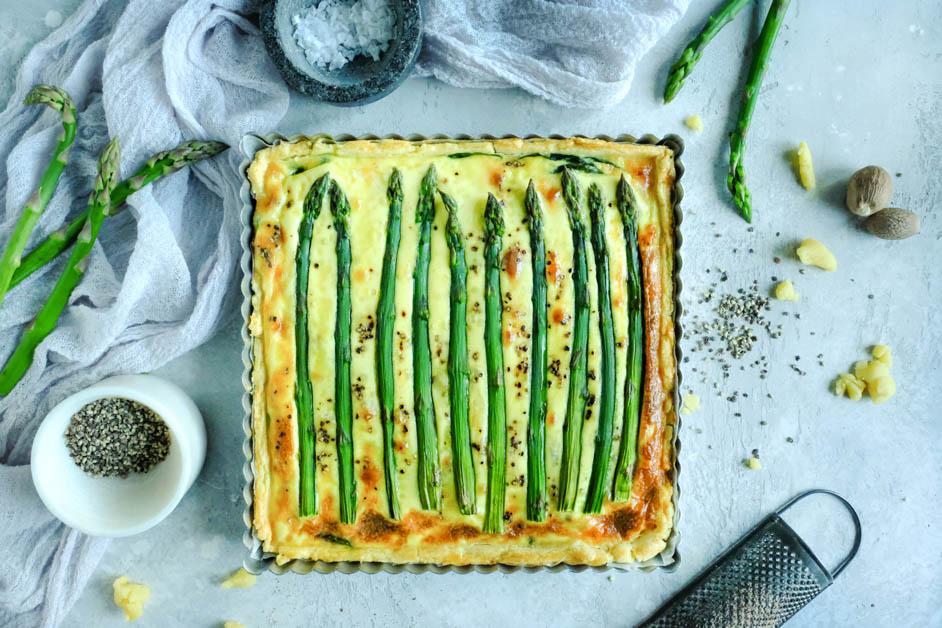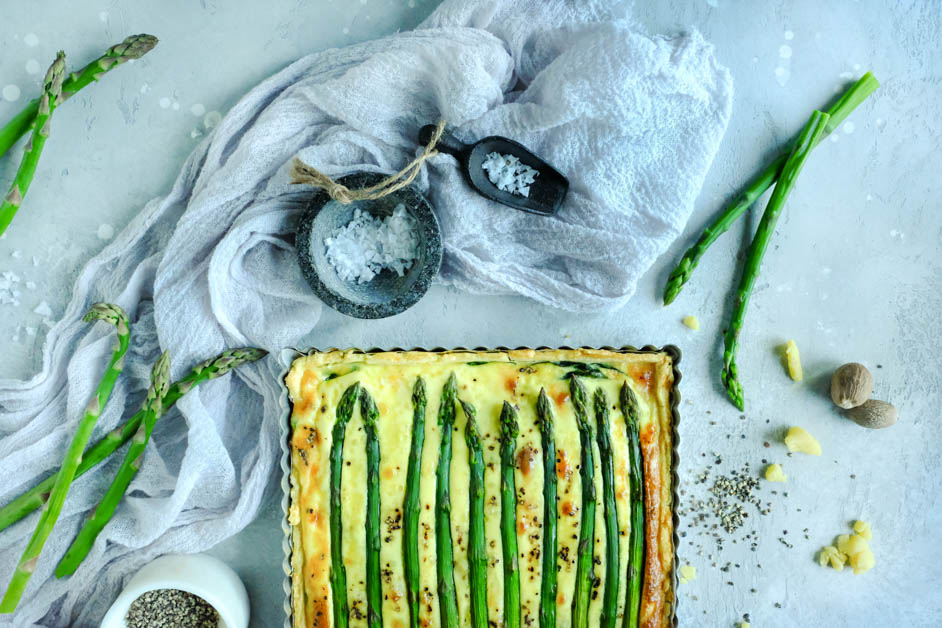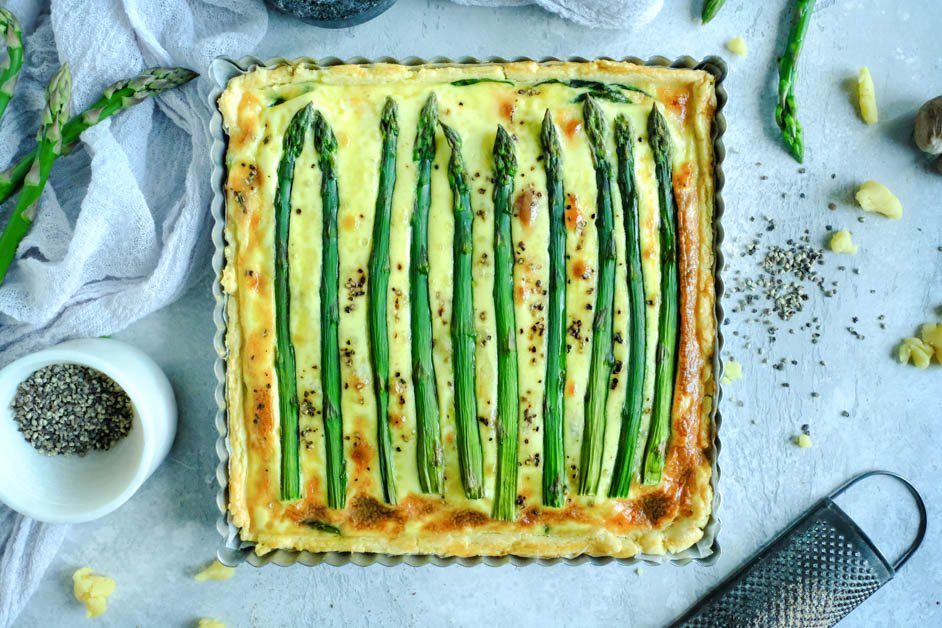 The minute I saw those fresh, organic asparagus spears, I automatically thought of this tart. It was one of the few times that I knew what I was going to cook after finishing my grocery shopping. Usually, it's the other way around.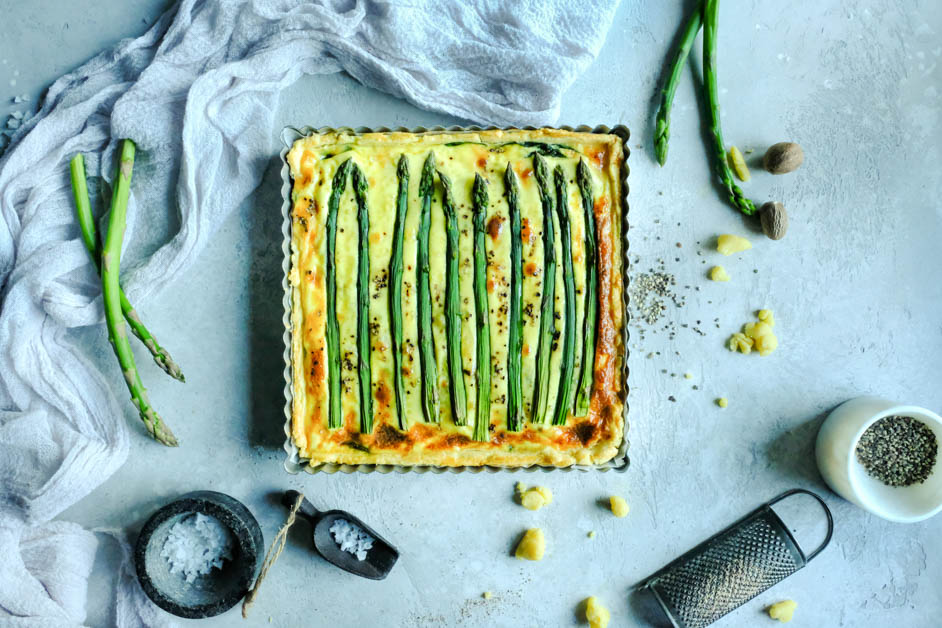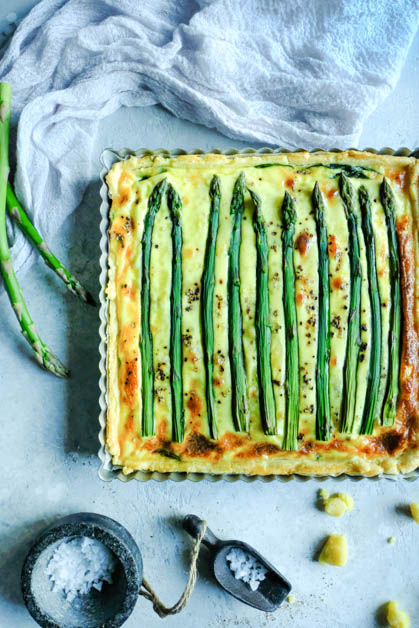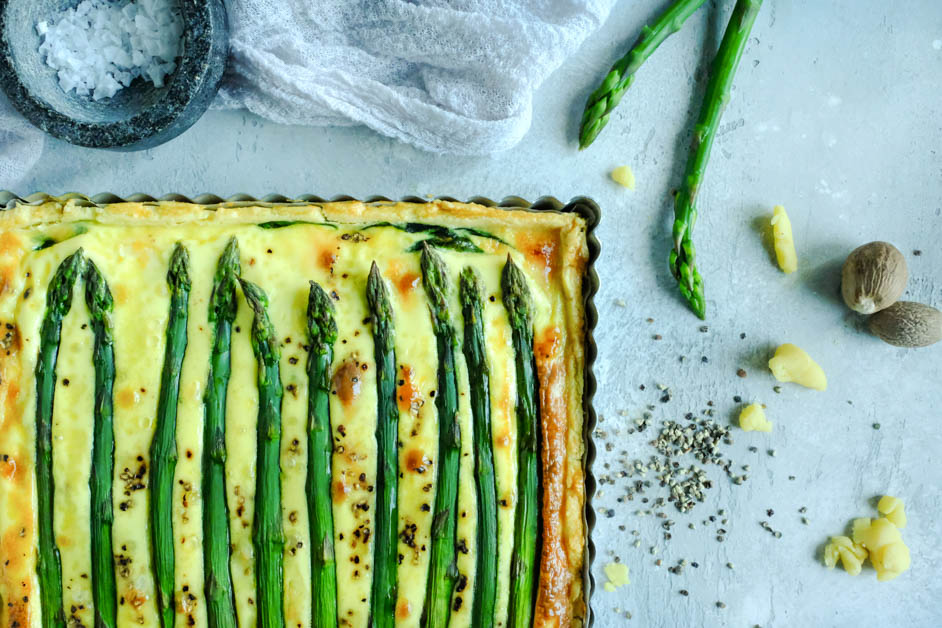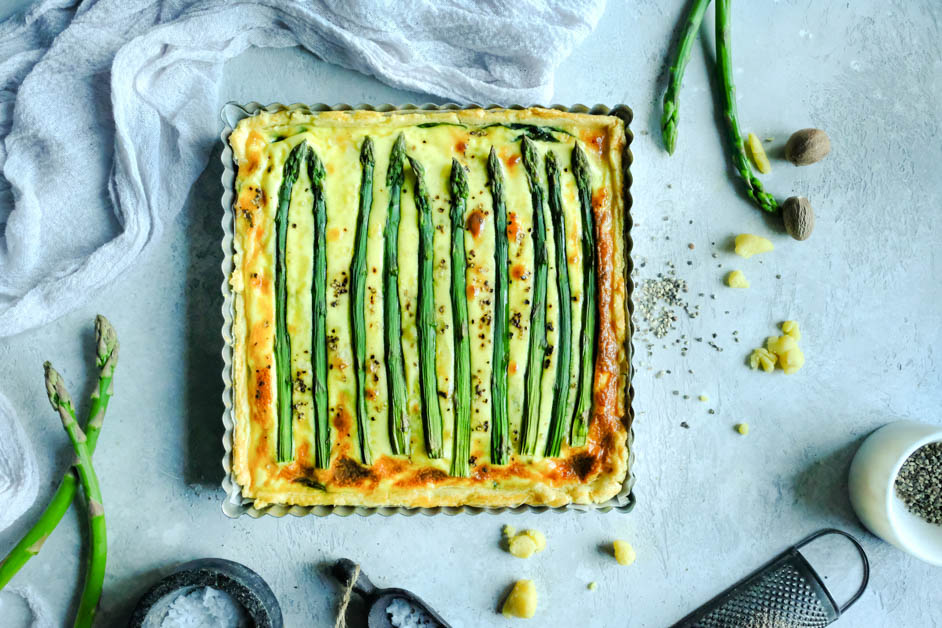 The secret that makes the difference today lies in our dough; instead of using a store-bought tart crust, we're making a homemade, gluten-free crust! Even though I was a bit worried about the outcome, it turned out amazing! You can always buy puff pastry dough to ease the process, I've tried it and it's just as delicious! The ingredients and flavours blend so wonderfully! It's just the perfect combination of appearance and taste, which, of course, doesn't happen very often! Can you imagine the feeling of satisfaction when something as perfect as this comes out of the oven? Well, take a look at the pictures and you'll see what I mean!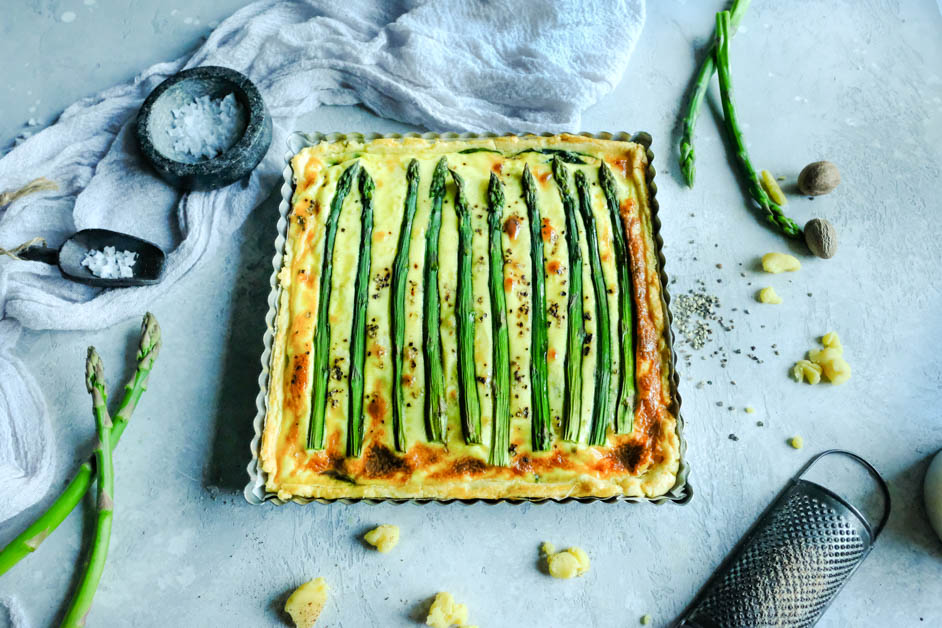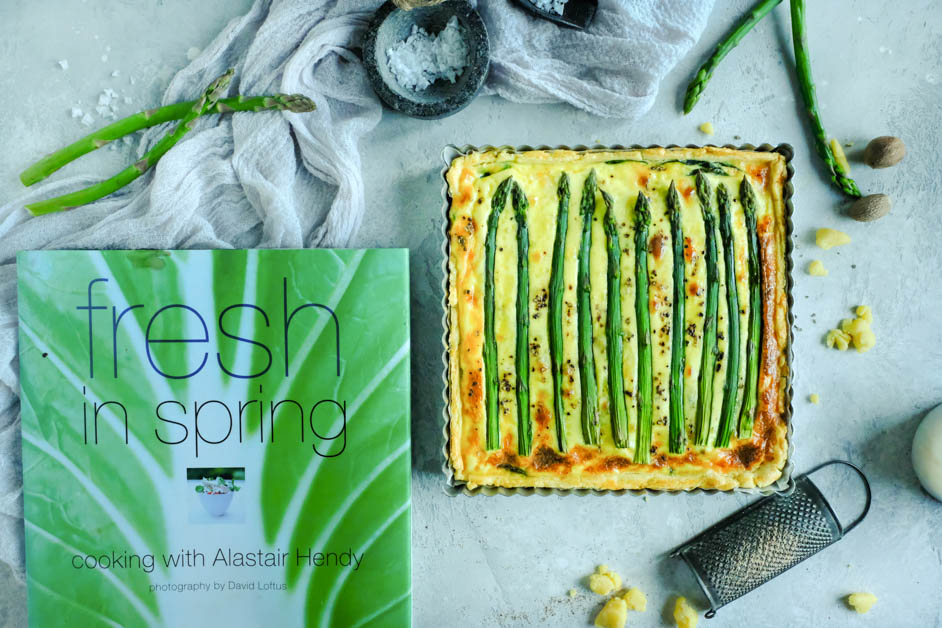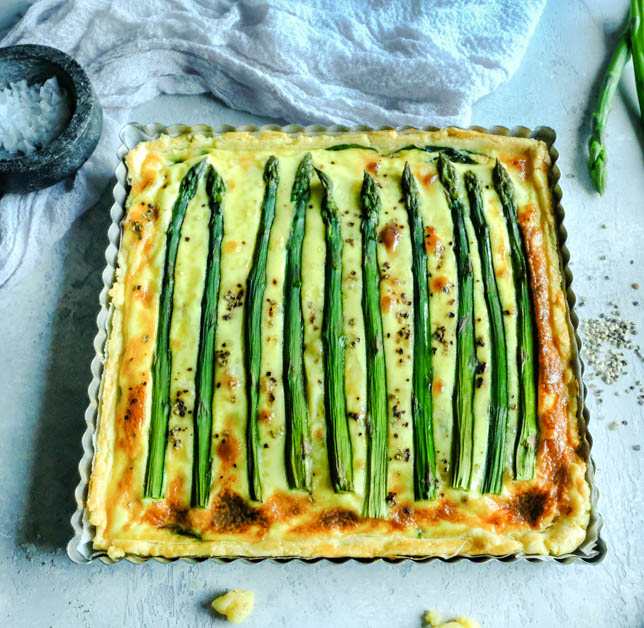 For the tart (square 25x25):
320g gluten-free flour
170g butter
1 egg
½ tsp salt
½ tsp sugar
5-6 tbsp cold water
For the filling:
20 big spinach leaves
15 asparagus spears, sized so that they can fit in your pastry base and lightly peeled off
2 potatoes cut in thin slices
175g grated Gruyère cheese
½ tsp ground nutmeg
3 eggs, lightly whisked (keep some to spread on the edges of the crust in the end)
250g heavy cream
Olive oil to pre-fry the potatoes
Parmesan flakes and chopped chives for decorating
Method
1. Tart. In a mixing bowl add flour, butter, salt and sugar. Start mixing and add the egg and cold water. Continue mixing until the dough is even. When the dough is ready wrap it with plastic wrap and let it rest in the refrigerator for about 45 minutes. You can also store it in the freezer for about a month. Place the dough between two baking papers and start shaping it with a rolling pin. In this case, the shape is determined by the asparagus so it has to be square or parallelogram. When your dough is about 1/2 cm thick and slightly bigger than the size of your pastry base, remove the upper baking paper, lay the dough on top of your pastry base and spread it well. Roll the rolling pin on top of the pastry base and remove the unnecessary edges. The base is ready.
2. For the filling. In a wide and low pot, boil water, add the spinach leaves and remove them immediately. Place them in a bowl with cold water to maintain their green colour. Do the same with the asparagus but leave them for 1 minute in the boiling water. Add them in the cold water as well and set aside.
3. Peel the potatoes and cut them into thin slices. Heat olive oil in a deep pan and fry them until they're soft enough but remove them before they start getting a golden colour. Strain them and place them on kitchen paper to get rid of the excess of oil.
4. Start making your tart. Add a first layer of potatoes on the base of the tart. Add a bit of salt and pepper and ground nutmeg. Continue with spreading the spinach leaves to create a spinach layer. Add salt and pepper again. Add grated cheese and repeat with another layer of potatoes and spinach.
5. Whisk the eggs and heavy cream lightly and add salt and pepper. Pour the mixture on the filling of the tart. Place the asparagus spears evenly to create a beautiful look. Spread the egg that you've kept on the edges of the tart with a brush.
6. Preheat the oven to 180-185C and bake the tart for about 30-35 minutes. Serve the tart with parmesan flakes and chopped chives.