Sea bass tartare with sour cream
December 31st 2019
A light and easy dish that can be easily adjusted to your taste, a gourmet and raw delight with a very simple recipe! Sea bass tartare with sour cream!
I think those few days between Christmas and New Year's Eve are actually the heart of the Holiday Season. And this is exactly where we're at right now. Right after Christmas celebrations and just a breath away from New Year's Eve.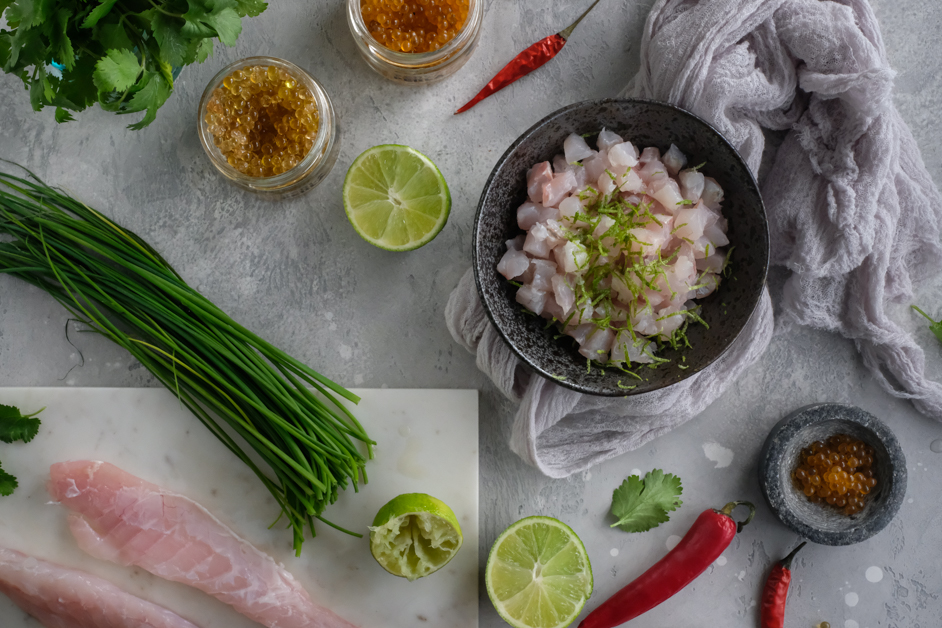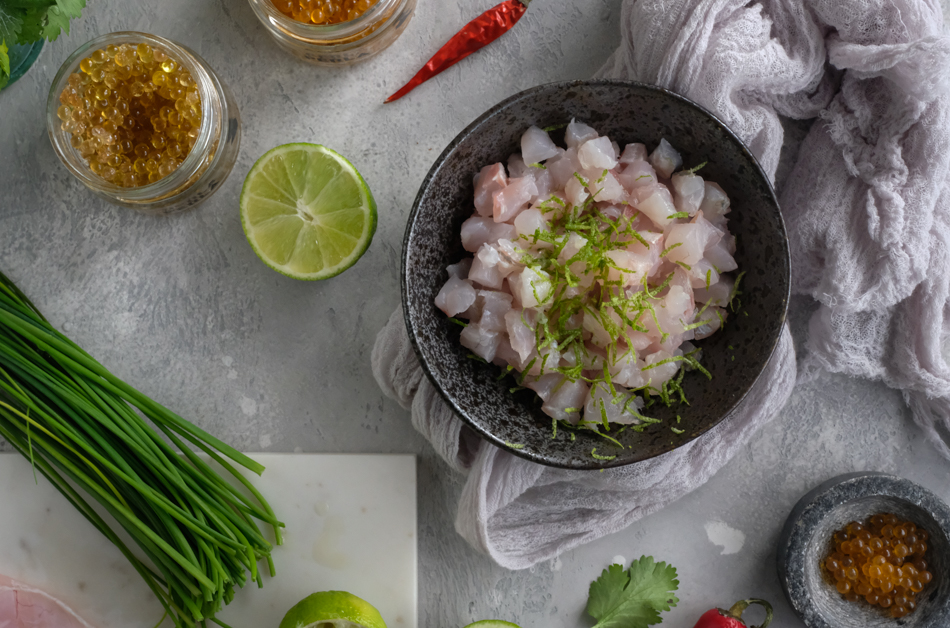 I must admit these days are always so full for me, maybe even exhausting. Days that are thoroughly planned in detail and filled with endless to do lists. There are always some extra things to add to those lists making them even longer, and that's just a never-ending process.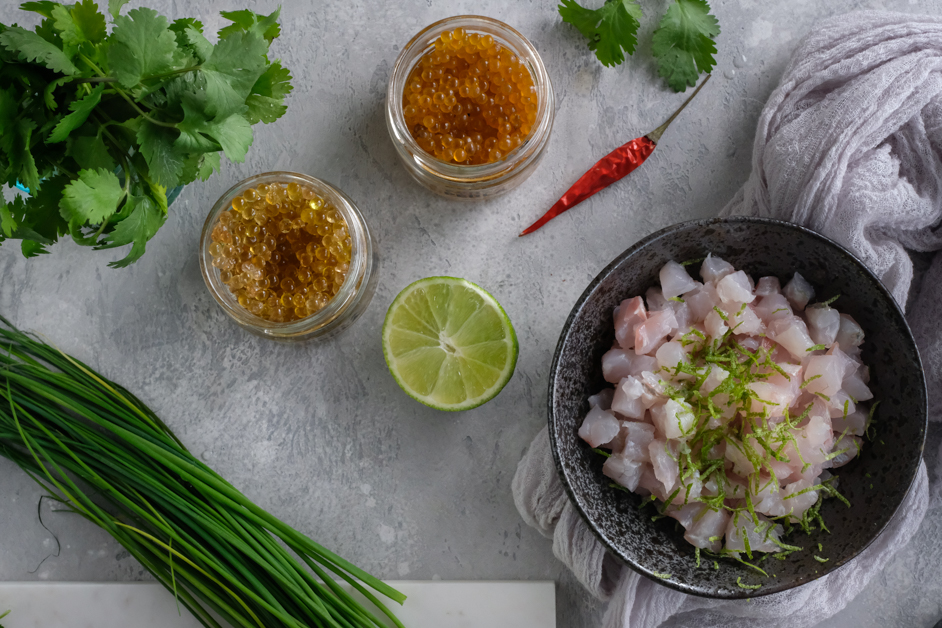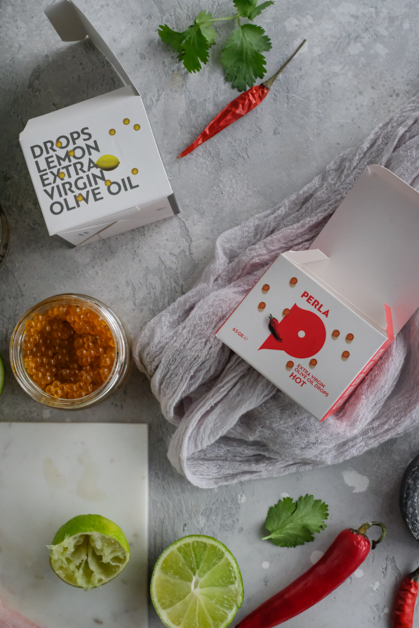 The most common place anyone can find me these days is, of course, the kitchen area. The blog has obviously helped with that. Outdoor activities, moments of pure carefreeness and deep breaths of clear air are a rare luxury during this time of the year. Organizing a festive feast takes time, love and patience.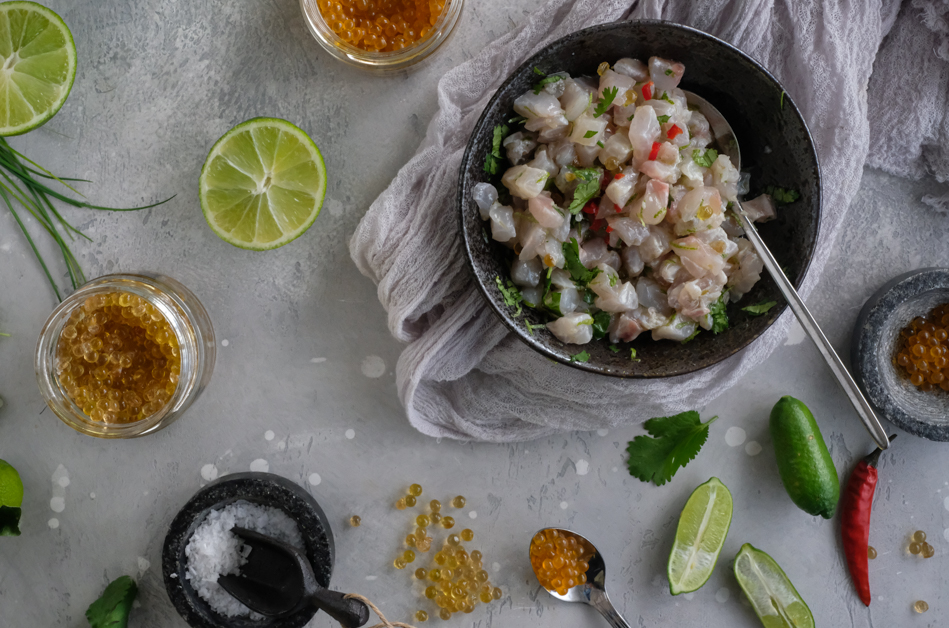 In the beginning, and for as long as organizing a festive dinner remains just a plan written on paper, it seems relatively easy and simple. But when it's time to turn those detailed notes into reality, things get a bit more complicated. The menu constantly changes, more dishes are added, some need to be vegan, others vegetarian.. Some of your guests eat meat and like the taste of turkey, others don't.. A total frenzy of endless hours of cooking!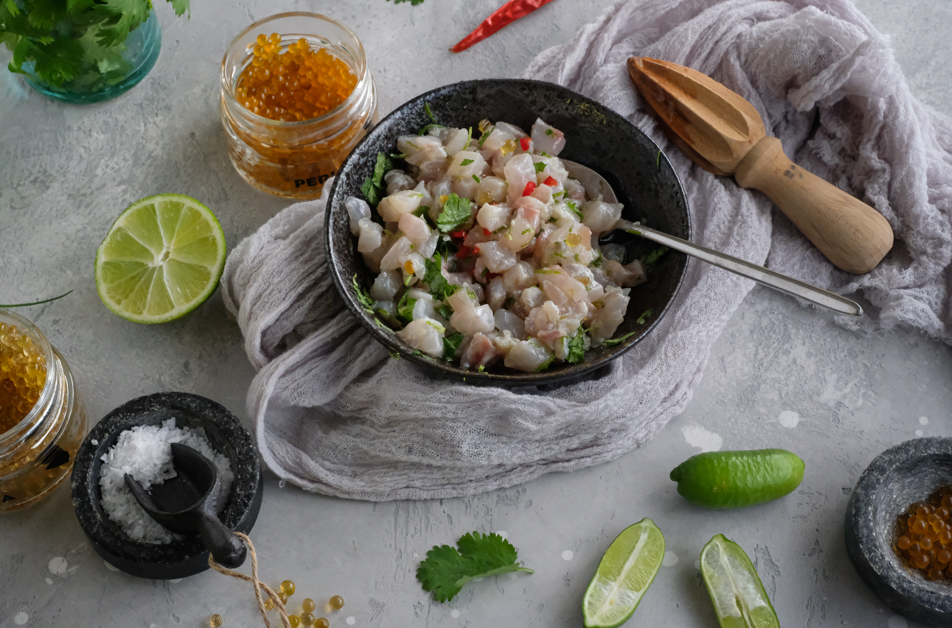 The clock is ticking fast and without even realizing it, you're left wondering how the time passed so quickly!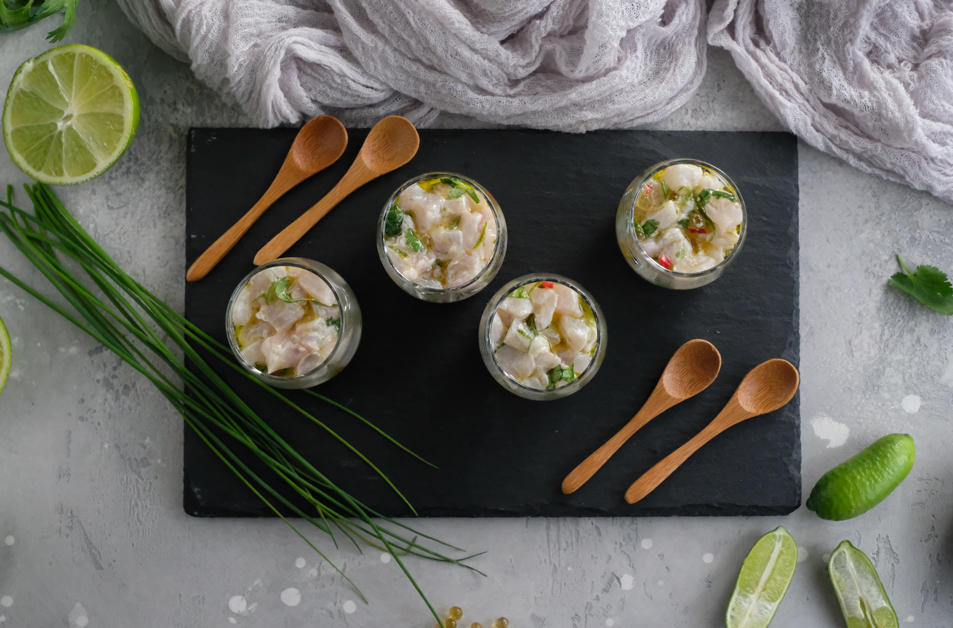 But not everything is about cooking, decorating the table takes time too and it's my absolutely favourite part! Decorating the table with beautiful Christmas ornaments and creating a warm festive environment. Oh, I love it!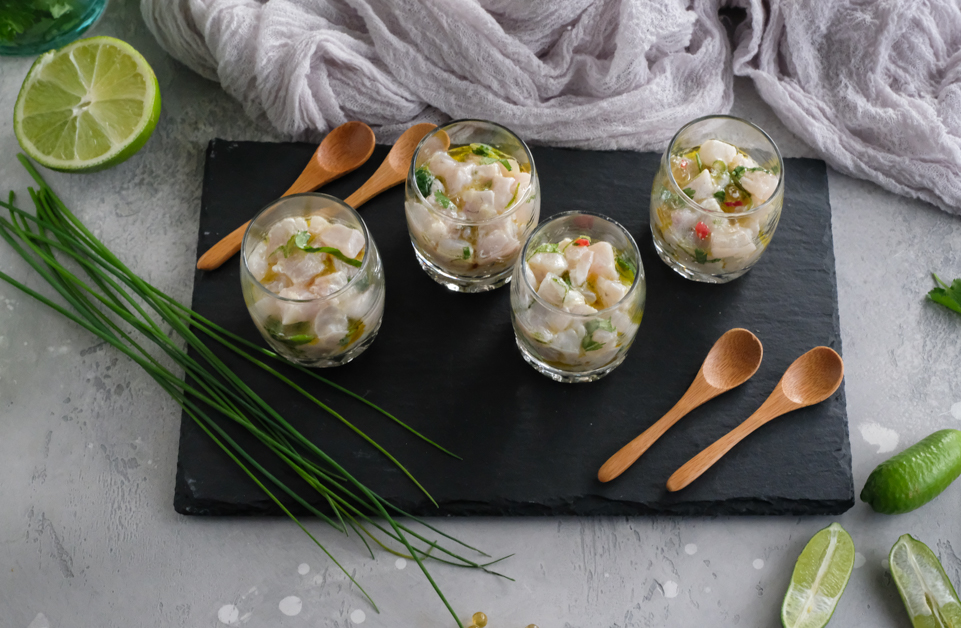 Hours of cooking, decorating and gift shopping complete the picture of how I typically spend the long and tiring days before Christmas. And every time, after those intense days, I promise myself that I won't do anything at all for a while! And I truly mean it!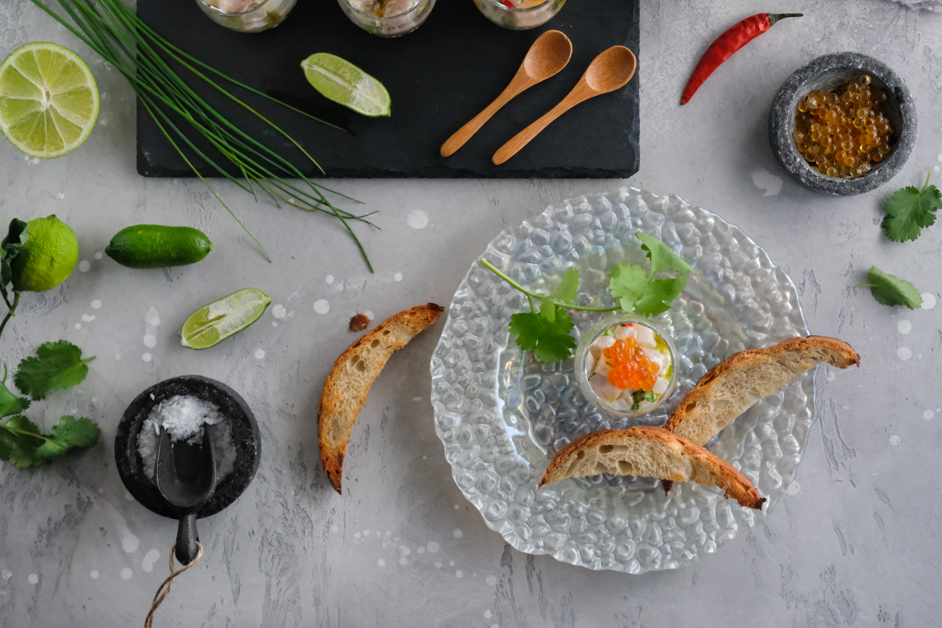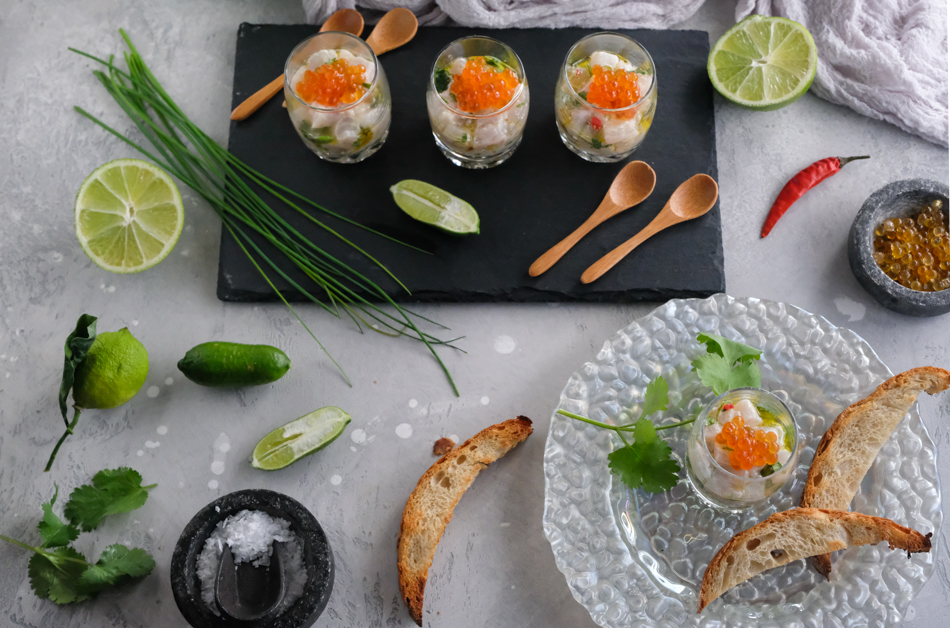 But then, after two or three days, I feel like I'm injected with some rare vitamin mix that gives me the energy to start again! It seems that two days are enough to take all the exhaustion and fatigue away and all that's left in the end is a feeling of pure joy! After all, love and joy are the reason why we make all these preparations every year, in my opinion. Happy faces and all our loved ones gathered around a table, exchanging wishes, sharing their love.. And delicious food! Oh, let's not forget the presents under the Christmas tree!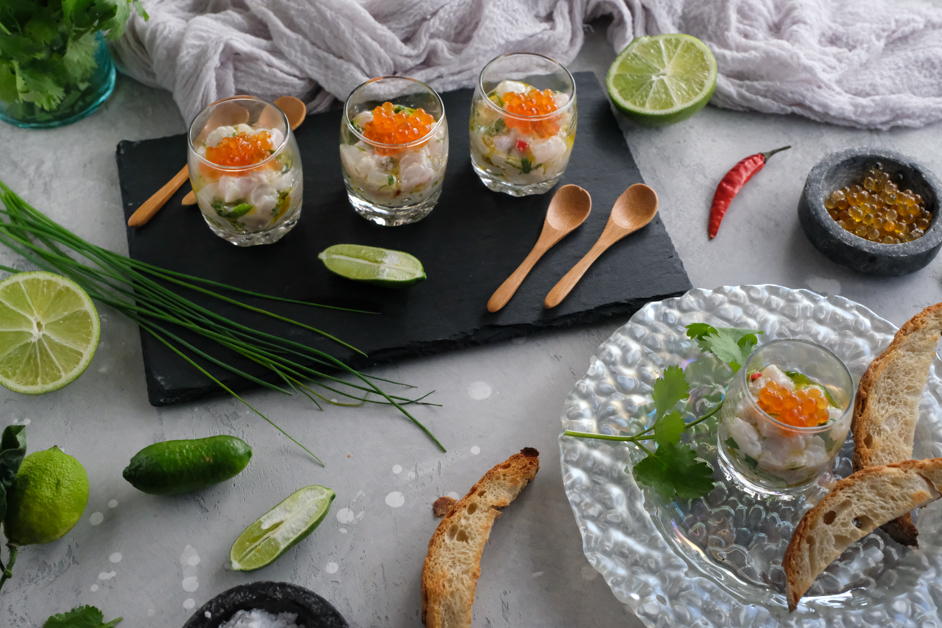 Since there was plenty of seafood on our menu this year thanks to the super fresh fish and shellfish I found at the fishmonger's, I thought I'd share another one of my most favourite seafood recipes with you! A safe dish that is no other than.. A fish tartare! A light and easy dish that can be easily adjusted to your taste, a gourmet and raw delight with a very simple recipe! Sea bass tartare with sour cream! I've experimented with many raw recipes throughout the years but there is one that has proved to be a certain success. And there's no dish that is more elegant than a tartare to start your festive dinner with! Adding a few olive oil pearls to my tartare is definitely the cherry on the cake! These tiny little balls of perfection with encapsulated extra virgin olive oil in different flavours can really enhance the taste of a dish! This lovely product is also created by a Greek brand, Ev Gaia (perla.com.gr). I've added some of these incredible lemon and chili pepper flavoured "caviar" pearls to my dish today. The feeling of them splashing into your mouth and releasing their fresh taste and scent is just unique!
For the sour cream
200ml heavy cream
Unwaxed lemon peel
Juice from ½ lemon (or a bit more according to your taste)
A pinch of salt
For the tartare
400g sea bass fillet, chopped
2 unwaxed limes peel
Juice from 2 limes
4tbsp extra virgin olive oil
Flower salt, pepper
Tender leaves of ½ bunch of coriander, chopped
1tbsp chives chopped
1tbsp lemon olive oil pearls
1tbsp chili pepper olive oil pearls or ½ chili pepper, chopped
8tsp red caviar
Method
1. Prepare the sour cream. Add all the ingredients to a bowl and beat them until the mixture forms a thick cream. Try and adjust salt and pepper to taste.
2. Buy white fish fillet (sea bass) and ask your fishmonger to remove the skin and bones. Chop the fish and add the pieces to a bowl.
3. Chop the coriander leaves, chives and add them to the bowl with the fish. Then add 2 unwaxed limes peel and juice, olive oil, salt flower and pepper. Mix the ingredients gently.
4. Try some of the tartare to determine whether you'd like to add more lemon oil pearls for a more lemony taste or more chili pepper oil pearls for a spicier result. If you can't find chili oil pearls on the market, you can add half a chopped chili pepper. Leave the fish in the refrigerator until it's time to serve.
5. Serve the tartare into small glasses starting with a first layer of 2tbsp of sour cream. Spread it evenly with a spoon. Spread 2 to 3tbsp of the fish mixture on top. Finish with 1tsp of red caviar on top. Serve the tartare with small and thin pancakes, blinis, that you've already heated beforehand.