Prosciutto and Fig Bruschetta
September 9th 2019
The ingredients I'm using today make the perfect combination, in my opinion; ciabatta bread, soft goat cheese, plenty of rocket salad, prosciutto, sliced figs and creamy balsamic vinegar.
We spent most of the summer in the city this year. Due to certain obligations and obstacles, we only managed to take some short trips for just a few days. Although September has already arrived, the heat keeps on reminding us that summer is still here, we live in Greece, after all! The fact that we didn't go on vacation this summer is also hard to forget. Going on vacation means that you get the chance to completely disconnect, take some time off from certain situations, have a change of scenery and recharge your batteries. Who doesn't need that every once in a while?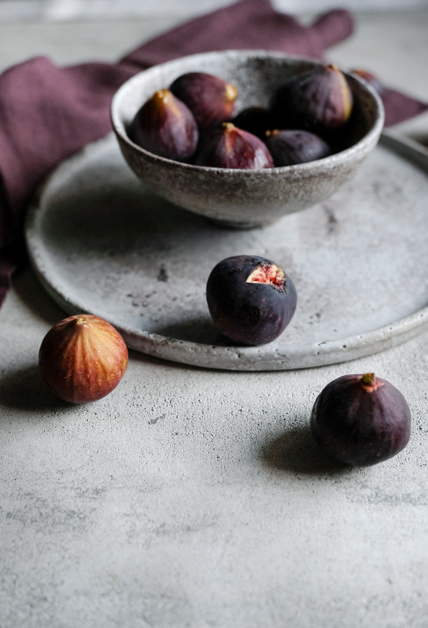 I'm trying to spend my days creatively and not allow the heat to wear me down. I'm mostly in my kitchen or in front of my computer. At nights, when the temperature finally cools down, we take our daily dose of at least three episodes of Casa de Papel! We're obsessed! Throughout the day, it feels like I almost think in Spanish instead of Greek! I've also started to really feel for the thieves! I could easily co-star with Tokyo. They'd call me Salonica and I'd be the executive chef of Casa. Awesome, right? Please note that despite the lack of vacations, vitamin sea and flamingos, I'm still trying to maintain my humour!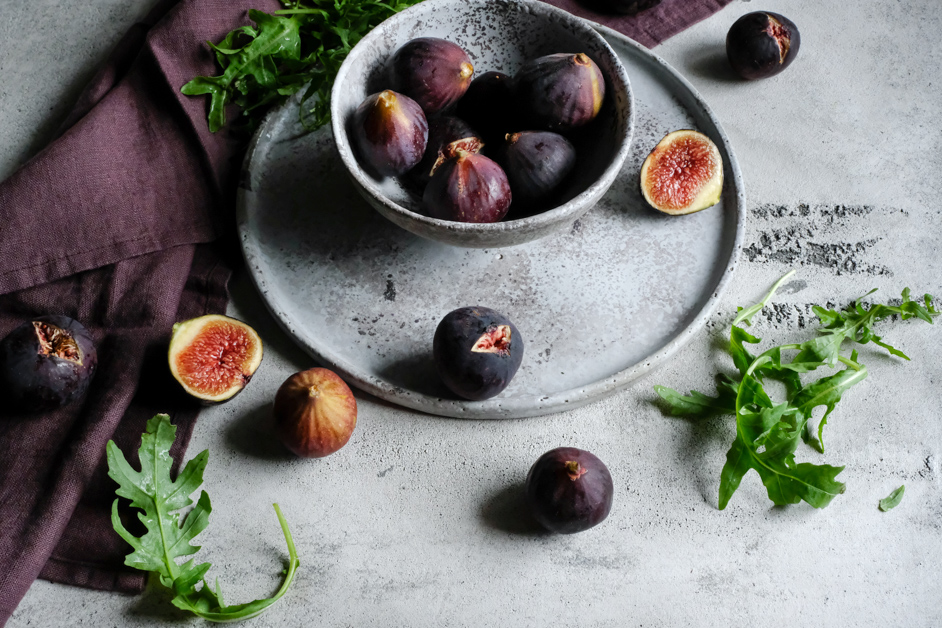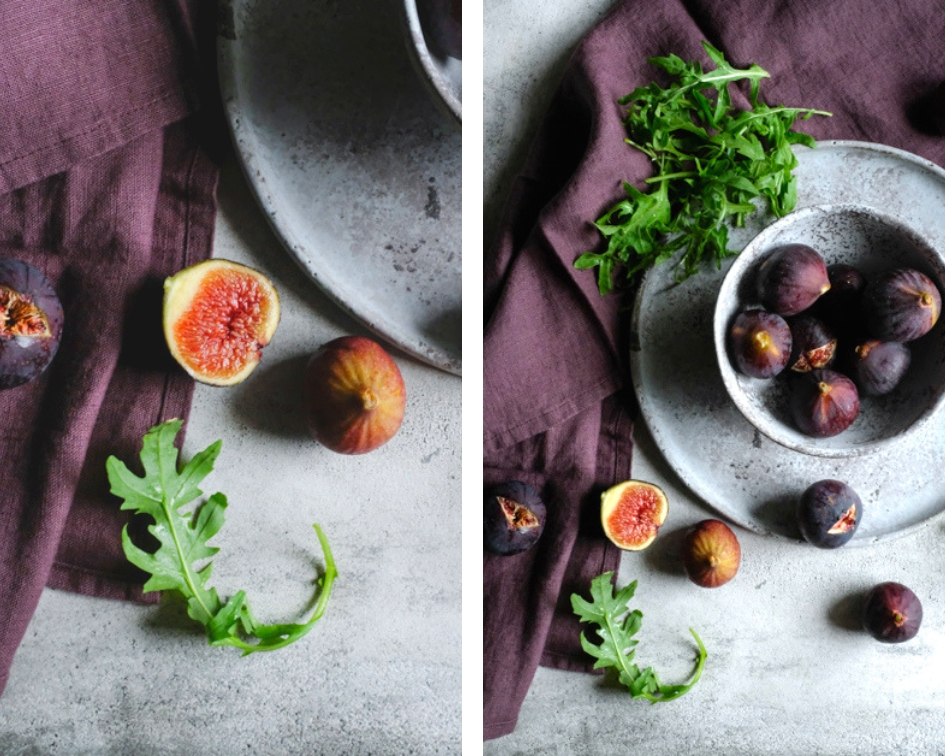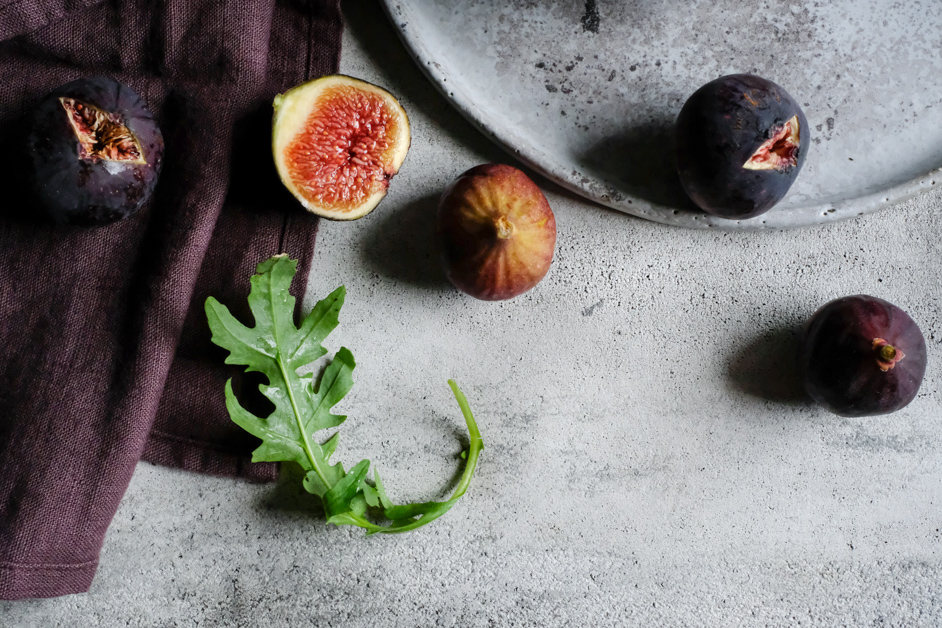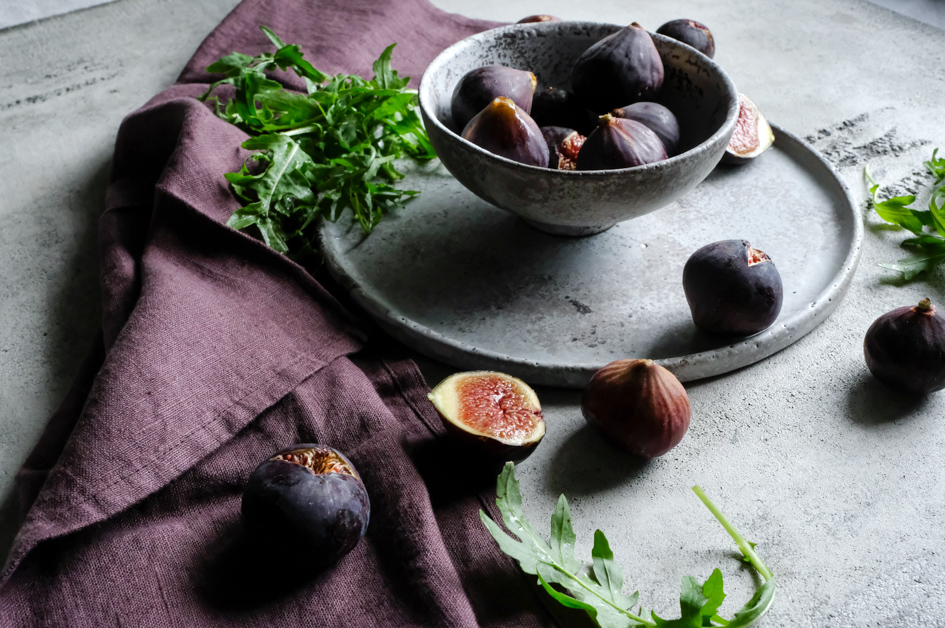 Creating a mess in my kitchen has become a daily habit. I'm constantly cooking and although it's something that happens almost automatically, without even thinking about it, there are times when I feel I'm close to reaching my limits.. That's when I always promise myself that I'll take it easy for a few days and keep a schedule.. And I really do that for a couple of hours.. At least I'm trying!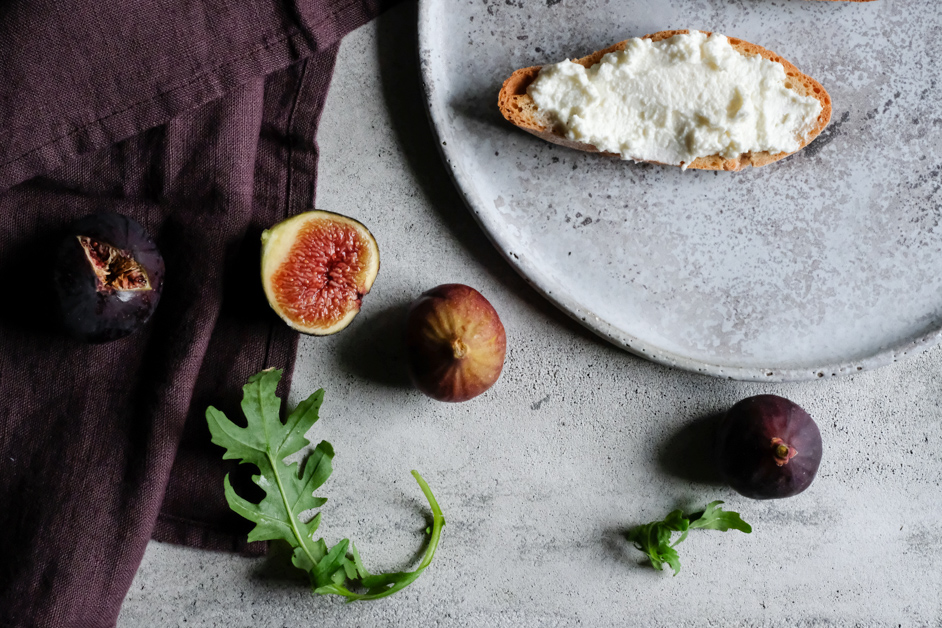 But I'm not the only one to blame. That's what summer does to me with all these wonderful seasonal products that parade in front of me in our veggie garden and I clearly cannot resist. Besides that, I always think how fresh they are and what a shame it would be to let them go to waste. And that's how I end up being in the kitchen for hours and hours every day!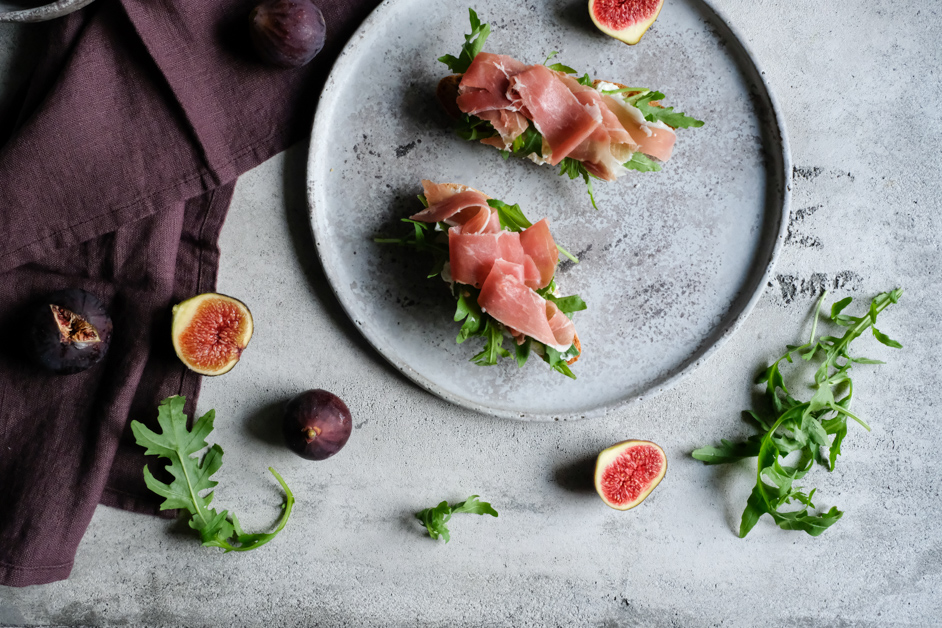 This week, I felt I needed a break from my hectic routine and made new promises.. As I was going home from the gym, I stopped by the local grocery to buy something. Once the grocer saw me, he happily told me: "I have figs, those mini, black ones, just how you like them!" I looked at them suspiciously, thinking that I'm about to break my promises, and they were just beautiful! I obviously left with a bag of figs.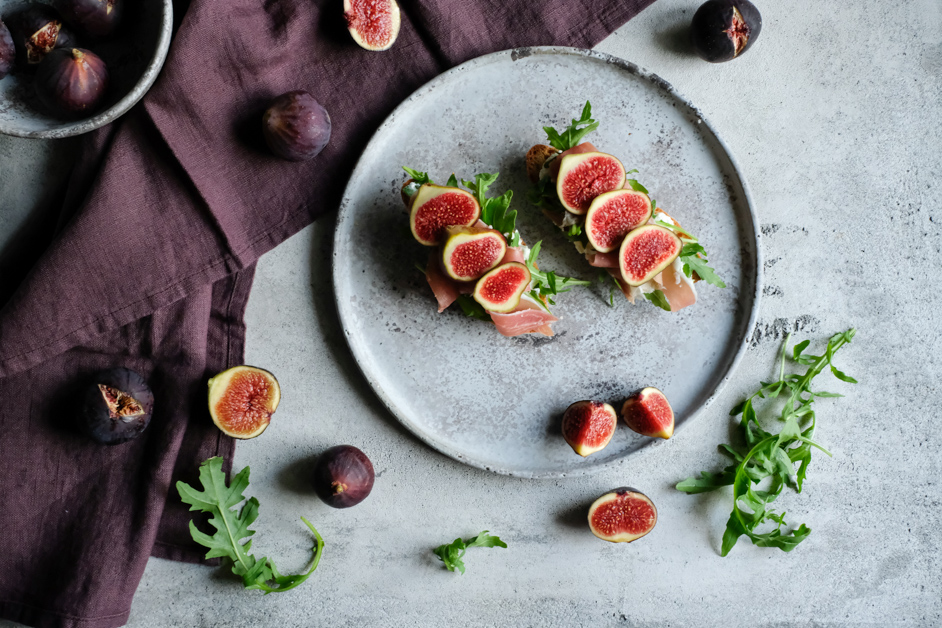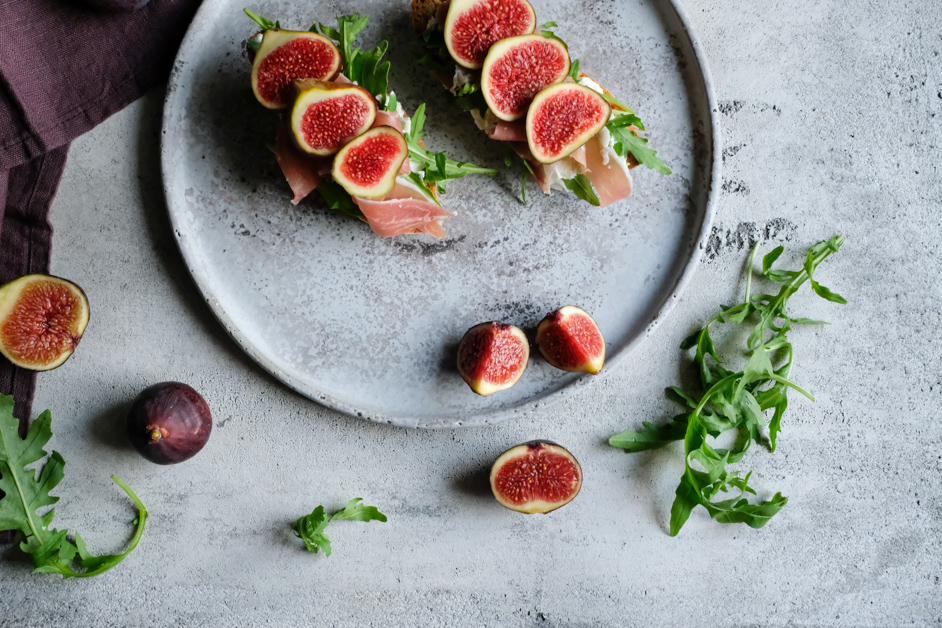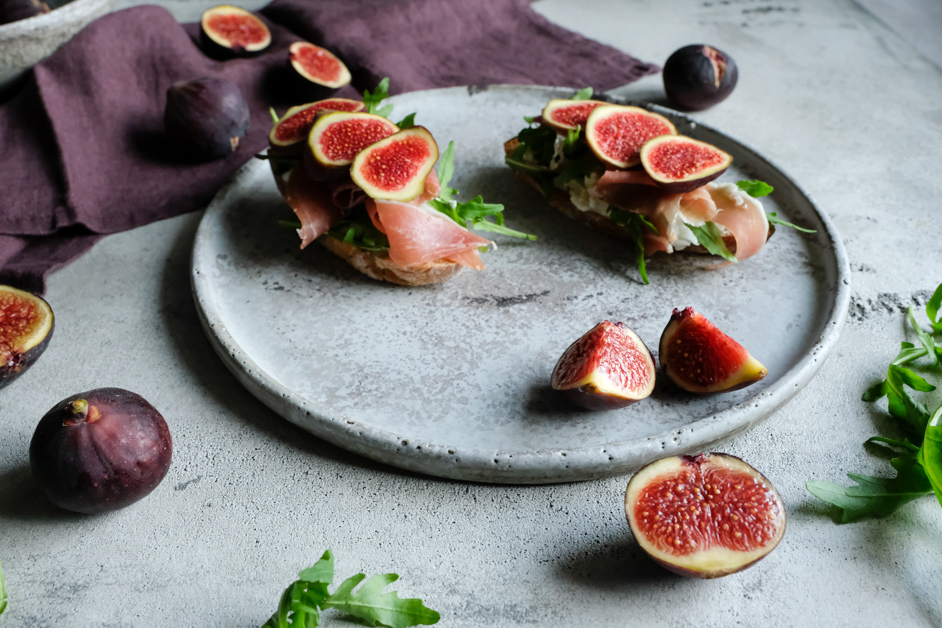 On my way home, I had this strange, overwhelming feeling, probably because -in my mind- figs signal the end of summer. I'm not sure if anyone else feels that way but I certainly do. I automatically started counting down to autumn. Time is almost up, I thought, and I need a few more summer days, a few more days of vacation and vitamin sea.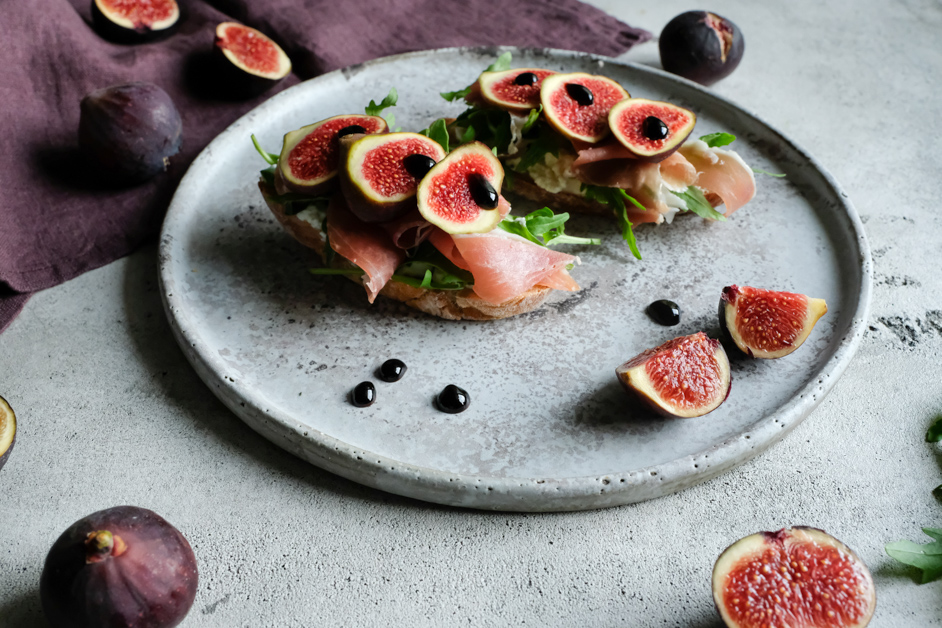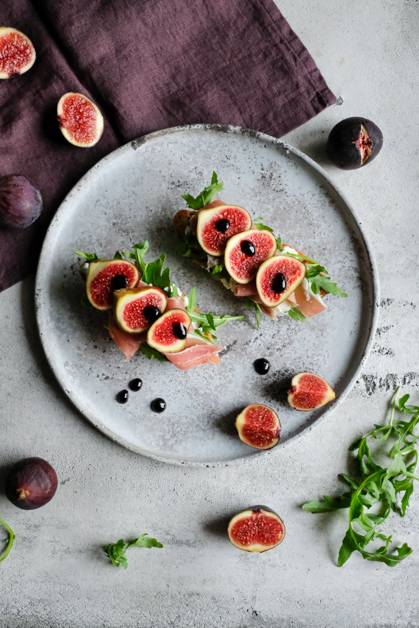 Before arriving home, I already knew what I was going to do with the figs I had just bought. So here I am in the kitchen again, breaking all the promises I made this week and preparing a delicious bruschetta, the perfect snack to pair with our wine tonight. Although I love figs, sometimes they're just too sweet for my liking, given that I'm not much of a sweets fan. That's why I prefer combining them with salty ingredients or adding them to salads. The ingredients I'm using today make the perfect combination, in my opinion; ciabatta bread, soft goat cheese, plenty of rocket salad, prosciutto, sliced figs and creamy balsamic vinegar. Perfection!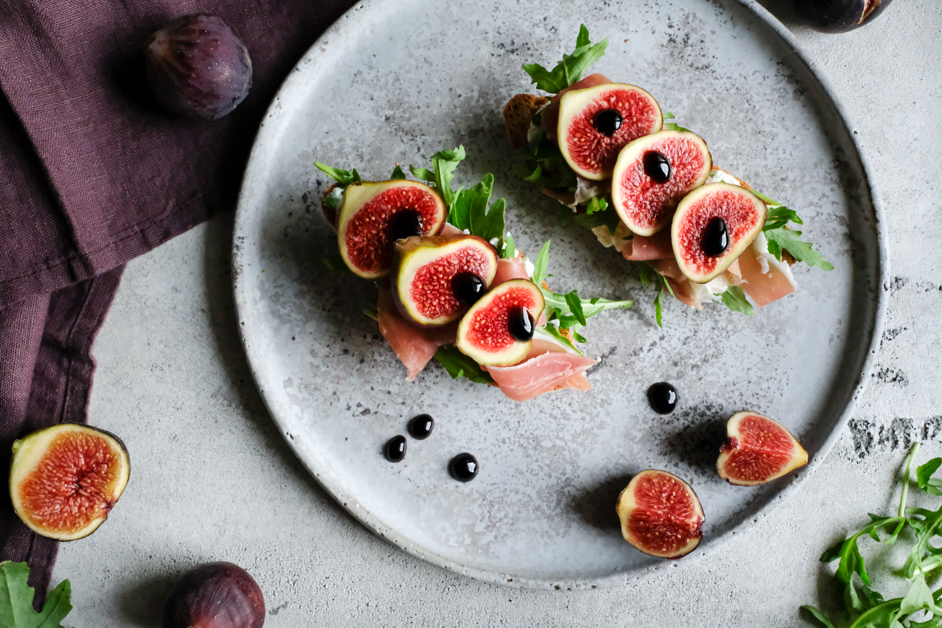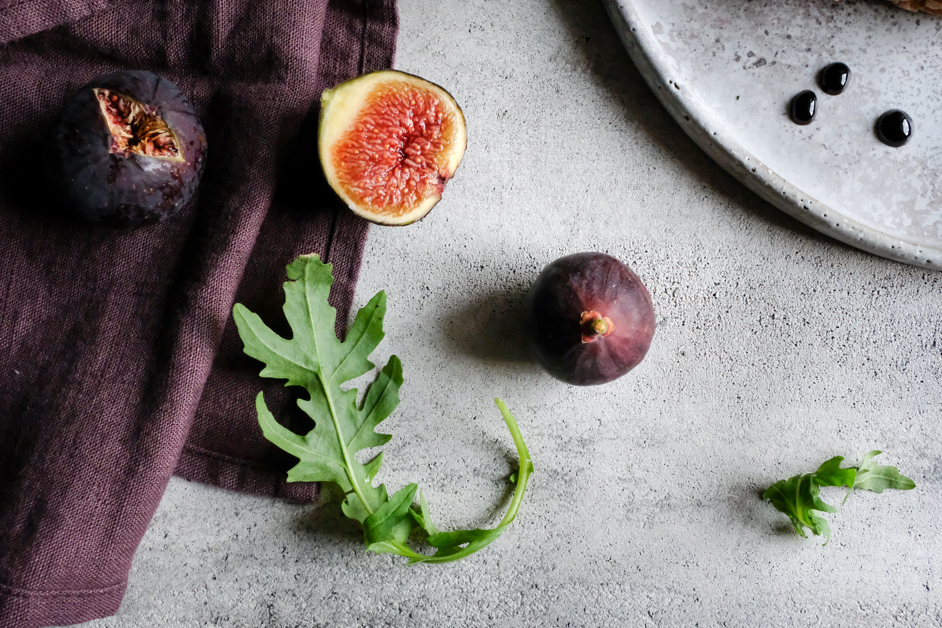 I love this kind of snacks. Besides being super tasty, they're a feast for the eyes as well! A perfect option for a quick starter, very easy to make and quite gourmet-like!
4 slices of ciabatta bread, toasted
4 thinly sliced figs
4tbsp soft goat cheese (katiki Domokou)
A handful of baby rocket
4 slices prosciutto
Fig-flavoured balsamic vinegar cream
Method
1. Cut the bread to thin slices and toast them. Let them cool off.
2. Spread soft goat cheese on the bread and scatter the rocket salad on top. Add the prosciutto slices and place them unevenly for a more natural result. Cover with 3-4 fig slices.
3. Place them on a platter and sprinkle with balsamic vinegar.