Winter rainbow salad
February 5th 2021
In season fruits and veggies, nuts, dried cranberries, raisins, blueberries, fresh orange juice and zest.. A feast for the eyes and taste buds!
The visual aspect of a dish is, beyond doubt, very important when it comes to considering new ideas and recipes for the blog. I'm always on the lookout for ingredients that are pleasing to the eye and can create the perfect blend of colours and textures. Presenting tasty and nutritious recipes is always the main goal, obviously, but a dish that can also be beautiful and photogenic at the same time simply makes things a lot easier.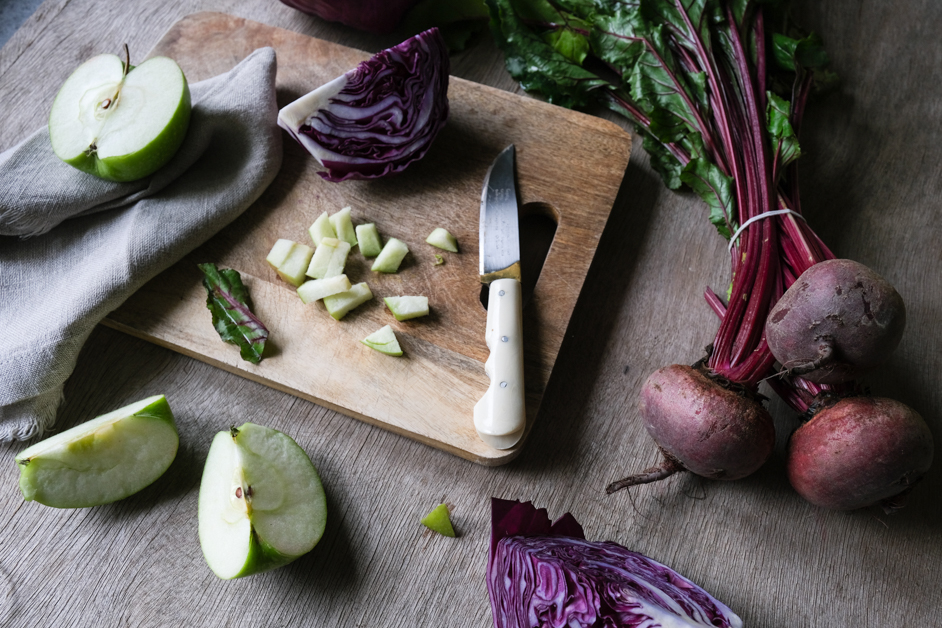 Some ingredients are so naturally photogenic and seem to love the camera so much that editing feels like a walk in the park. Some others though, well, let's just say they're a bit camera-shy and can make styling and photographing a dish turn into a very challenging task.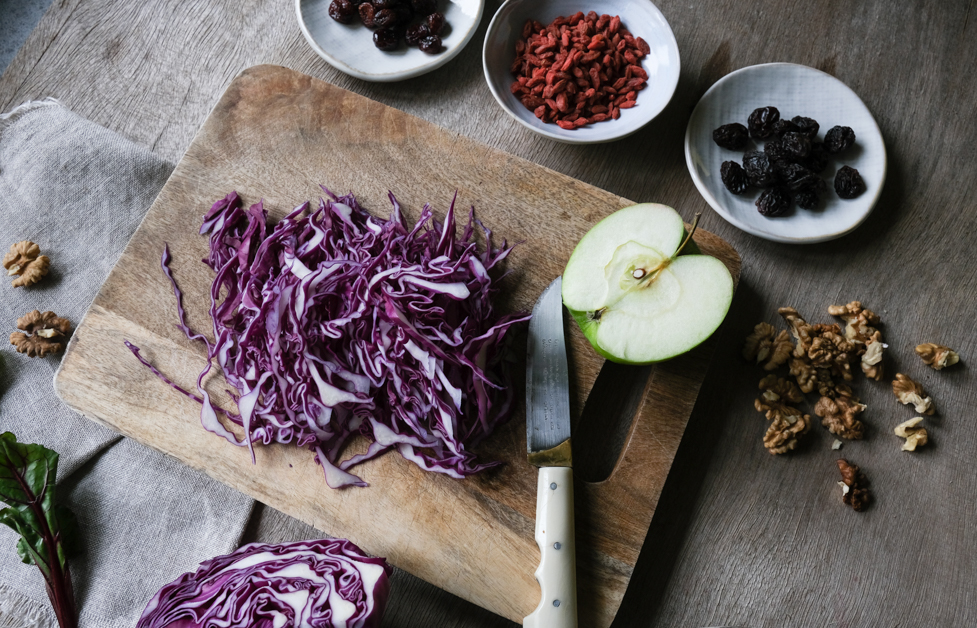 A colourful dish might be extremely beautiful and aesthetically pleasing but that could never be enough, if it isn't tasty and nutritious too. There's so much information out there about the Rainbow Diet and the benefits of colourful fruits and veggies on our health.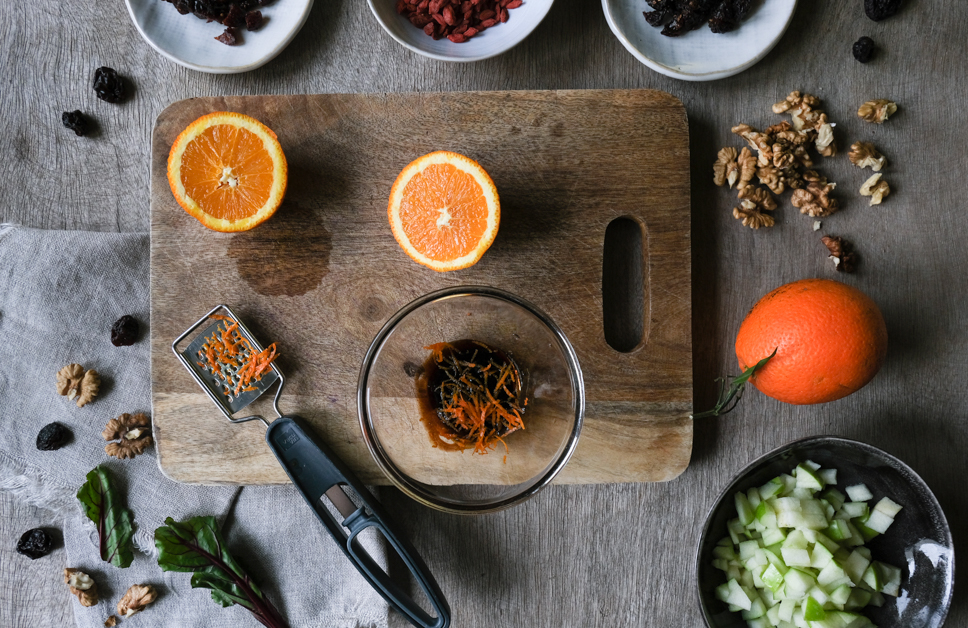 The more variety of colourful foods we include in our diet, the more improvement we see in our health and general well-being. Fruits and vegetables are divided into colour groups, red-pink, orange-yellow, green, blue-purple and white-beige, hence the name Rainbow Diet. Each group features each own distinct characteristics and essential nutrients with extremely important potential health benefits. A healthy and balanced diet should include as many different foods from all groups as possible, as long as they're in season, naturally ripened and nutrient-rich.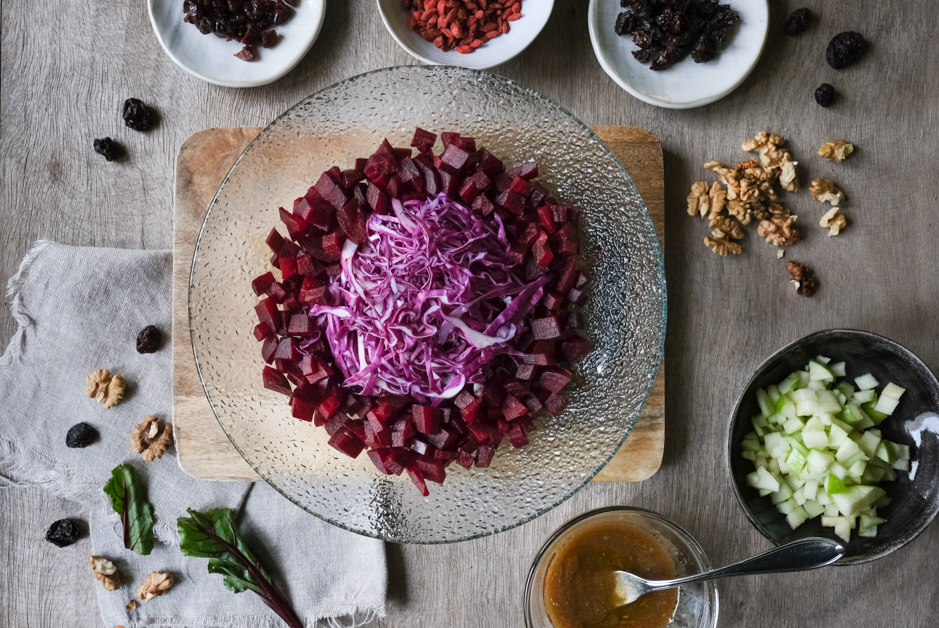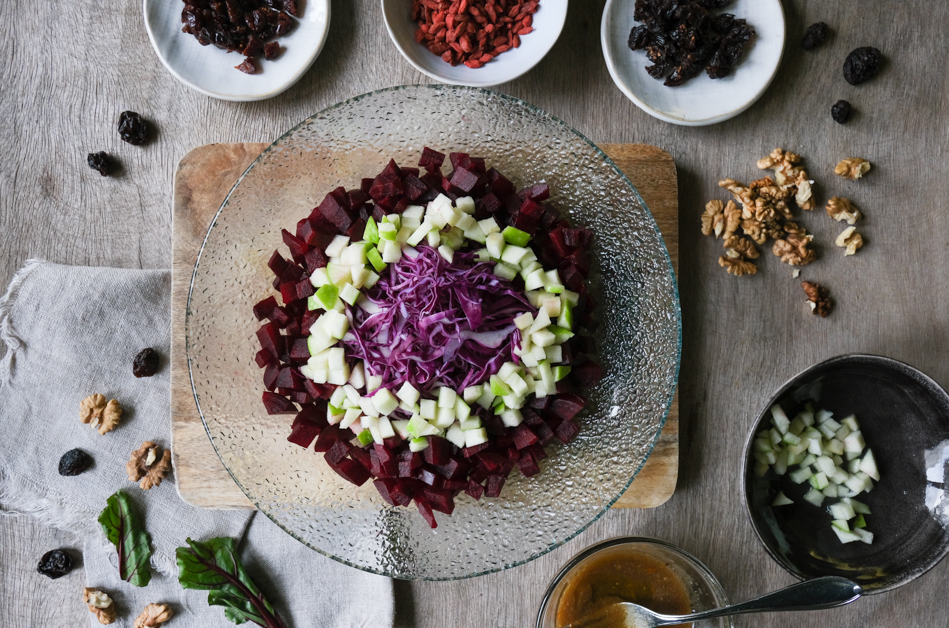 Studies have proved the benefits of a colourful diet are undoubtedly enormous. The more vivid the colours and the more variety of colourful fruits and veggies we incorporate into our diet, the greater the health benefits and healing properties for our body and mind.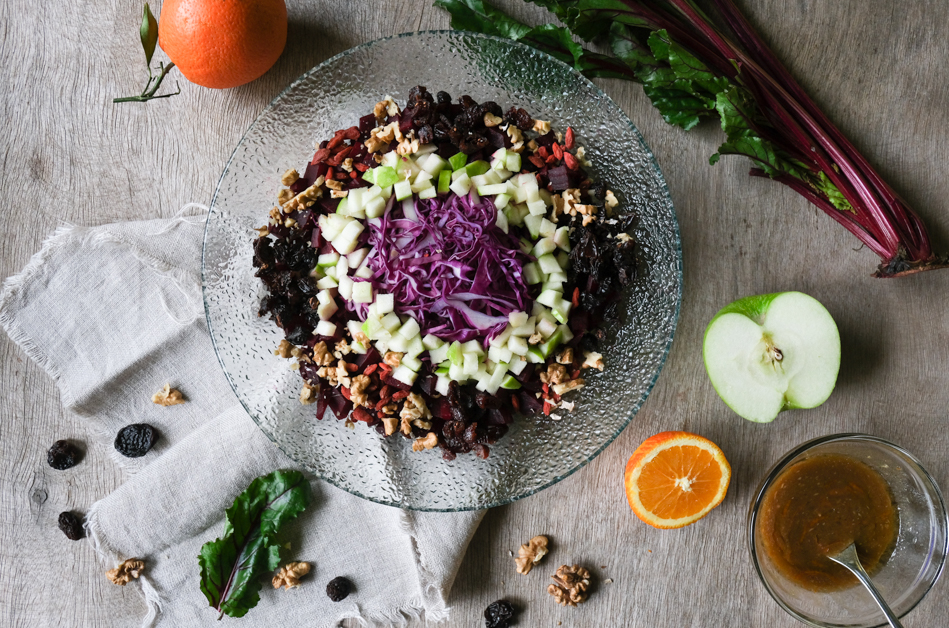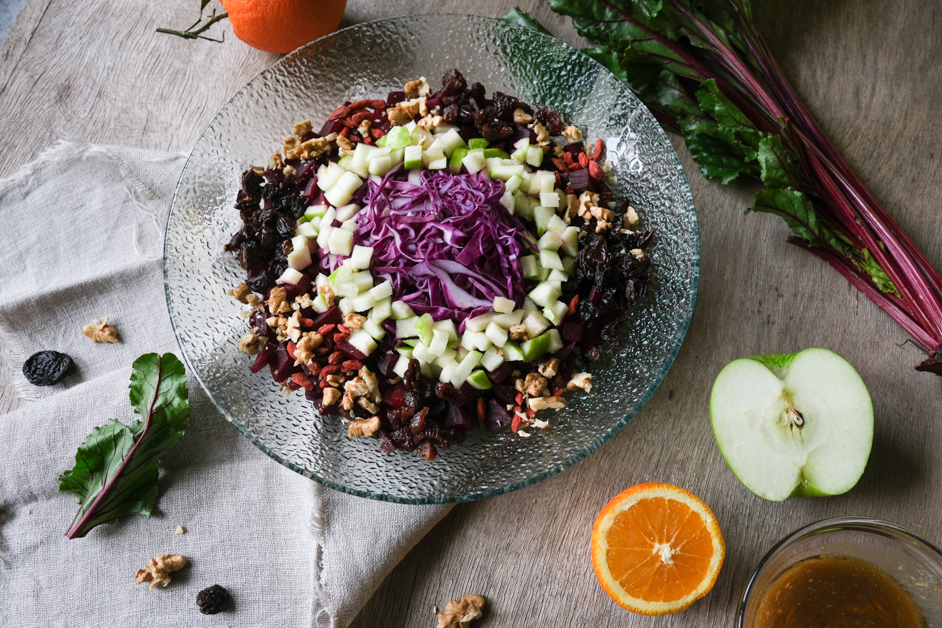 Through different combinations of fruits and veggies from the whole spectrum of rich and varied colours nature so generously provides us with, we can achieve miracles; lose all that extra weight in a healthy way, boost our immune system (currently a very hot topic), build and maintain strong bones, get glowing, luminous skin and even extend our lifespan. Live a better and healthier life.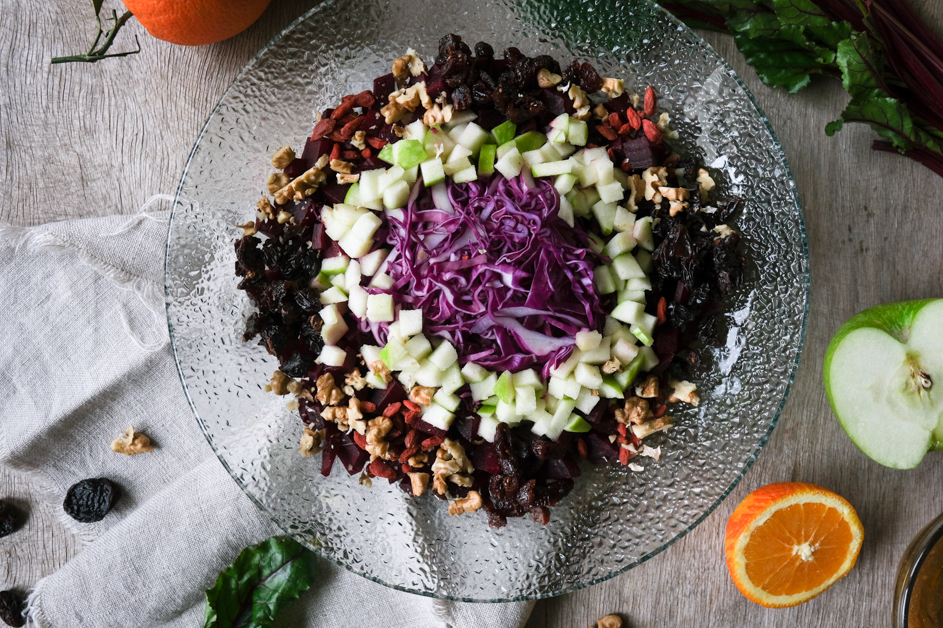 Can't help but count my blessings for living in a country where the climate and soil conditions allow the most wonderful, nutritious, colourful fruits and veggies to grow and flourish under a beautiful, bright sun. This incredible variety of sun-kissed fruits and veggies also forms the foundation of the world-famous Mediterranean diet.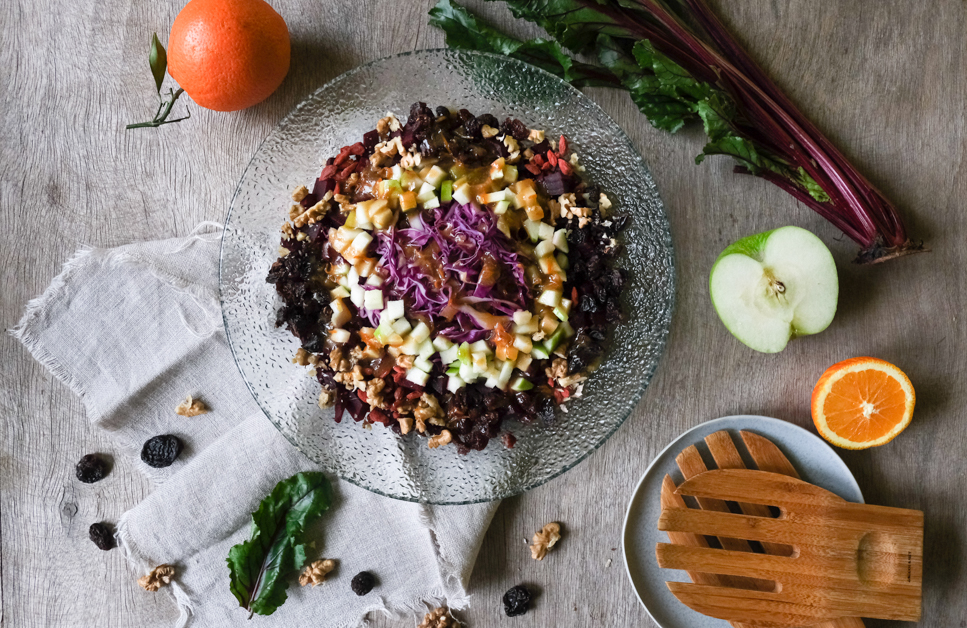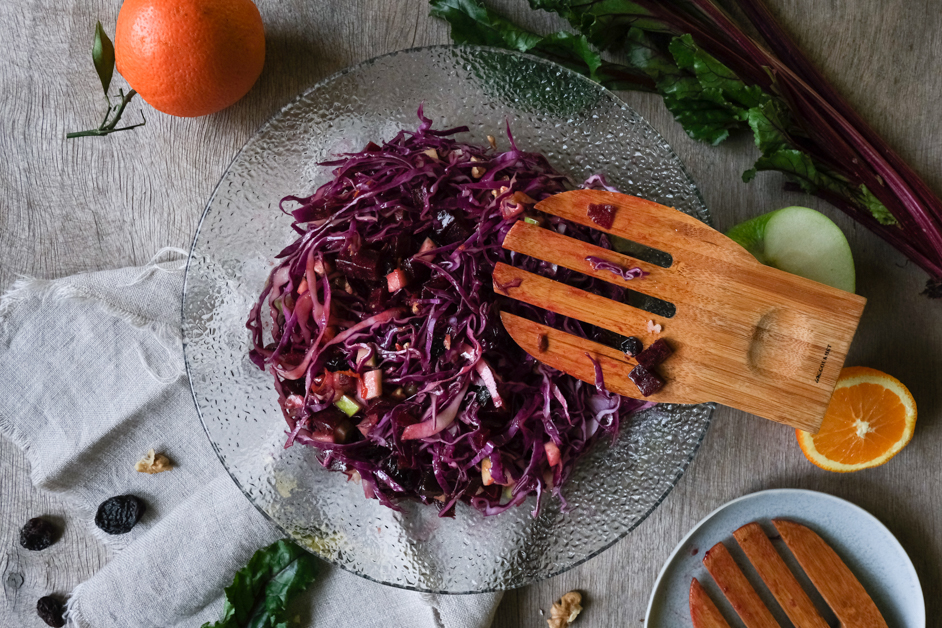 This salad has to be the absolute definition of a rainbow recipe, combining fruits and vegetables from the blue-purple group, a combination to die for! It's incredibly delicious and an actual nutrient bomb. Can't think of a better way to describe the amazing combination of colours, ingredients and textures in this recipe. In season fruits and veggies, nuts, dried cranberries, raisins, blueberries, fresh orange juice and zest.. A feast for the eyes and taste buds! You can always get a little naughty and add a few blue cheese crumbles that go perfectly with this salad.
½ red cabbage, finely shredded
1 green apple, cubed
½ lemon juice (to prevent browning in apples)
3 medium beetroots, cooked and cubed
1 small cup dried cranberries
½ small cup black raisins
½ small cup dried blueberries
½ cup goji berries
1 cup walnuts, finely chopped
50g blue cheese crumbles
Dressing:
1 orange zest
1 small orange juice
2-3tbsp balsamic vinegar
6tbsp olive oil
1tsp Dijon mustard
Salt
Method
1. Wash and boil the beets. Once they've cooled to room temperature, peel and cube them. Finely shred the red cabbage. Wash the apples but keep them unpeeled. Cube the apples (same as beets). Pour lemon juice over the apples to prevent browning.
2. Arrange the ingredients on a salad plate. Place the cabbage in the centre, continue with one layer of apple pieces around it and another layer of beets. This way, you can create different colour layers. You can always arrange the ingredients according to your taste and style. Then add cranberries, blueberries, goji berries, raisins and walnuts.
3. Make the dressing. In a bowl, mix orange juice and zest, mustard, balsamic vinegar, olive oil and salt. Blend well. Pour over the salad. Finish with a few blue cheese crumbs.