Easter Table
April 28th 2019
Open your cupboards and find all hidden Easter bunnies and spring chicks.. Pick flowers and branches! Celebrate!
I think Easter is my favourite holiday. In the heart of spring and when nature starts to awaken, we also experience our own kind of awakening. It's the time of the year when we get the chance to introduce ourselves to something that is beyond us, something supernatural and magical even.. Something mysterious and yet so natural and worldly. I remember that I've always been fascinated by this period, from a very young age, and I always wanted to experience and take part in everything.. From a childish and naïve perspective, of course.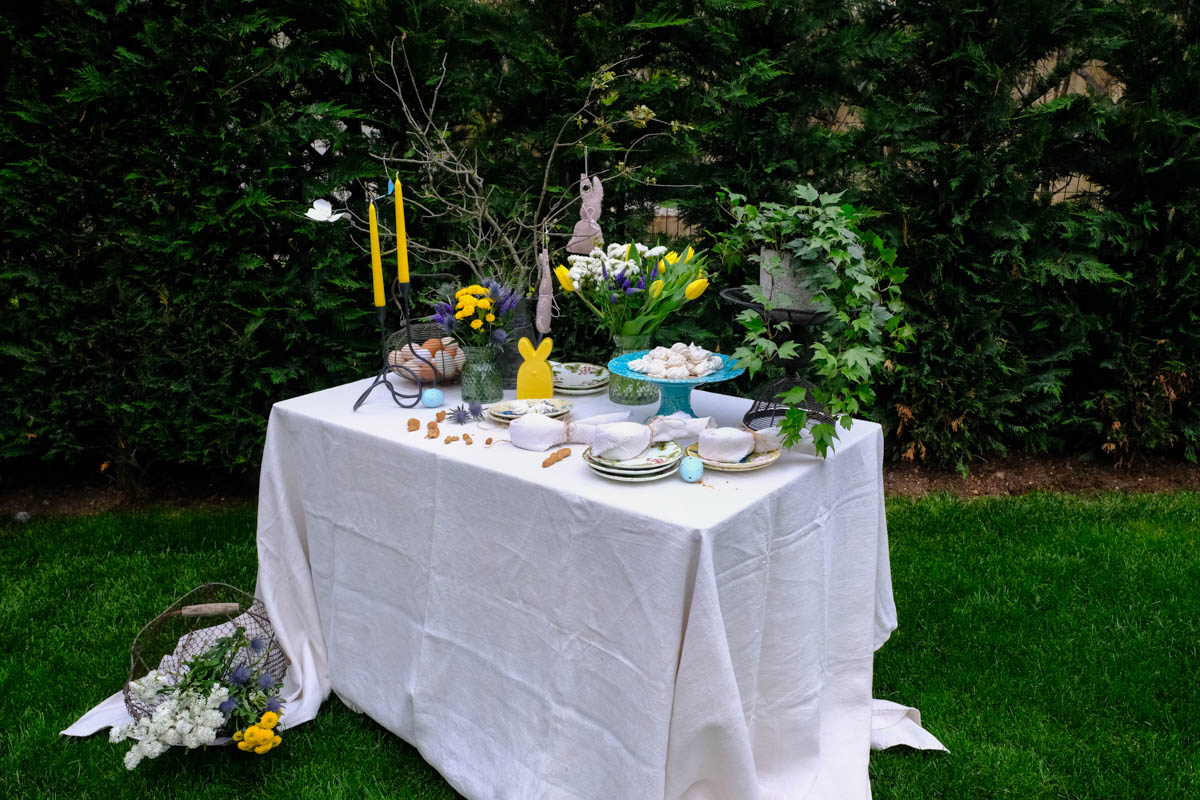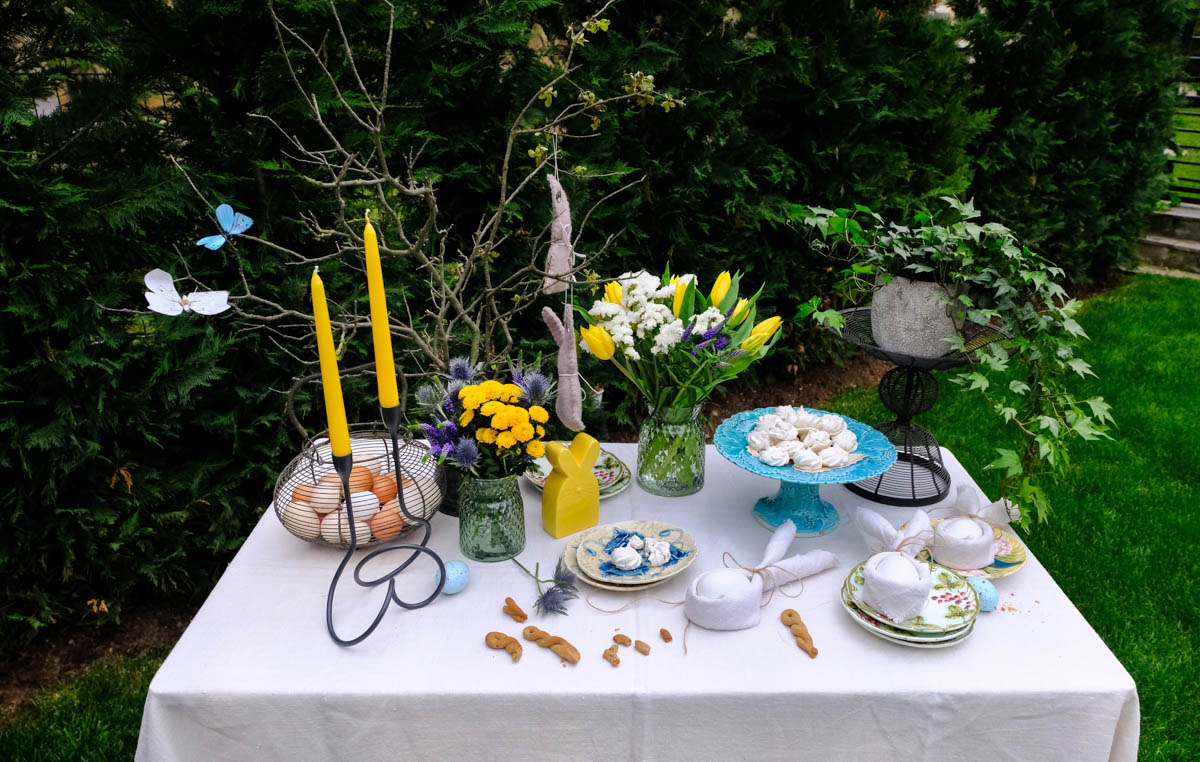 Growing up, I feel like I experience the season of Easter in a weird way. Half of what I'm experiencing is happening now and the rest is just memories from many different moments of my past, my childhood.. Scents and flavours, mostly moments and images.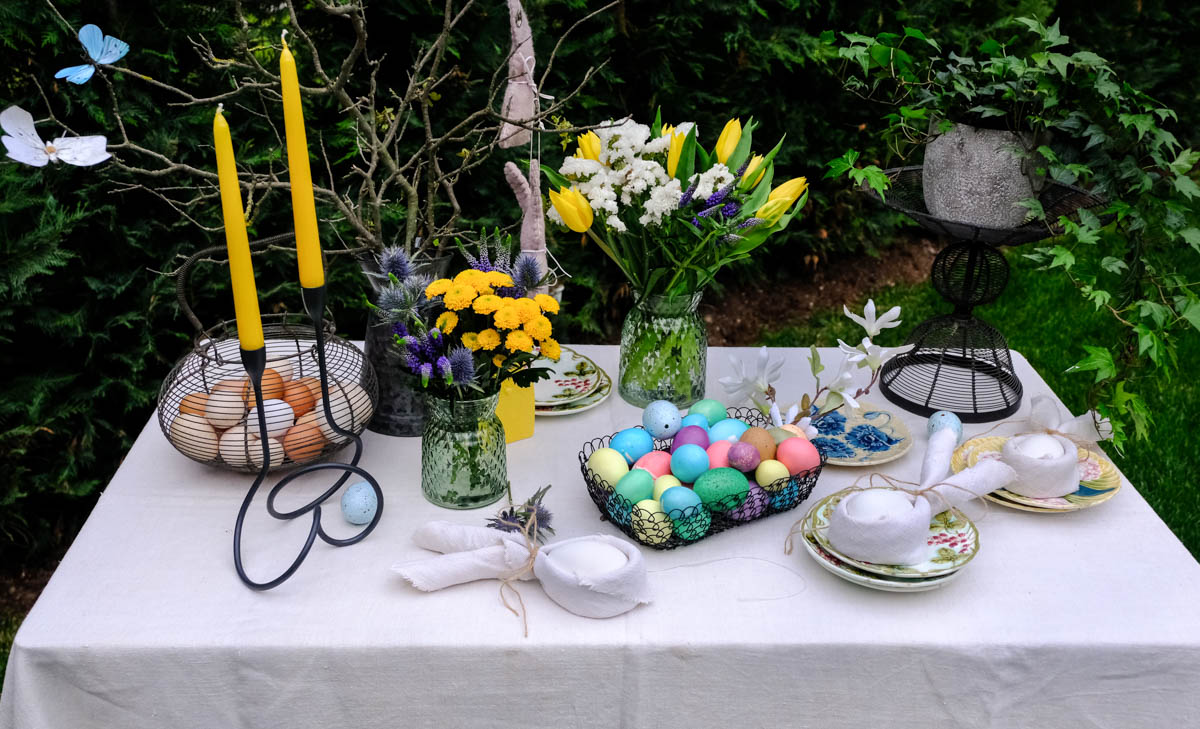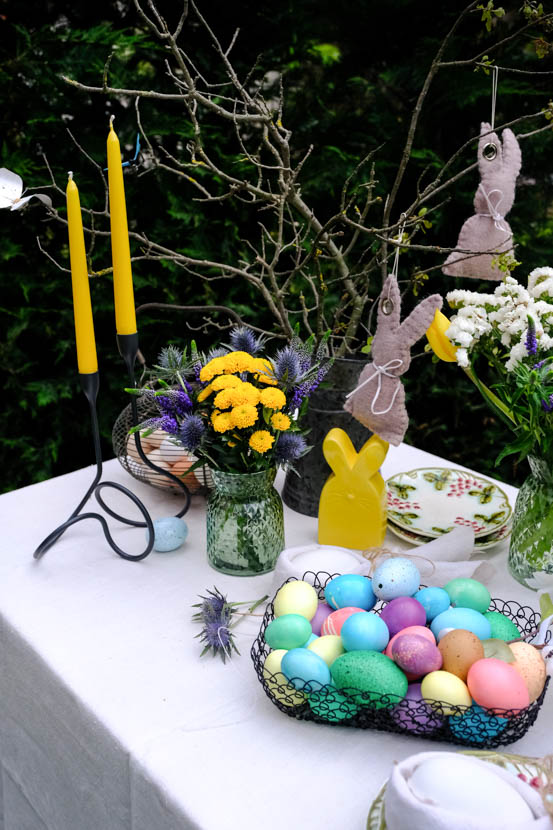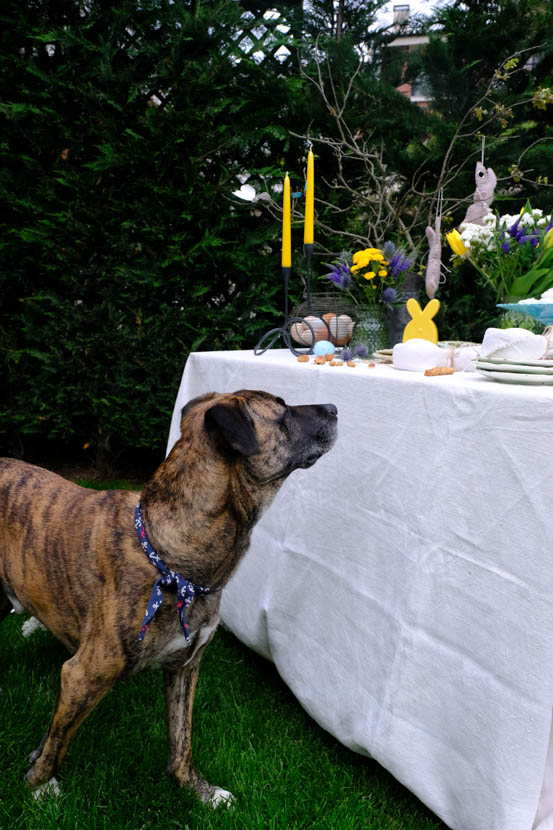 Moments of rain and sun, cold and warmth, nothing stable! Moments of talking about fasting with my grandmother as I was "helping" her prepare our daily food. What are we allowed to eat and what not. Memories of me secretly trying to cheat and insisting on how unfair it is that some of my favourite treats are not allowed during Lent! An inner battle that no one should find out about.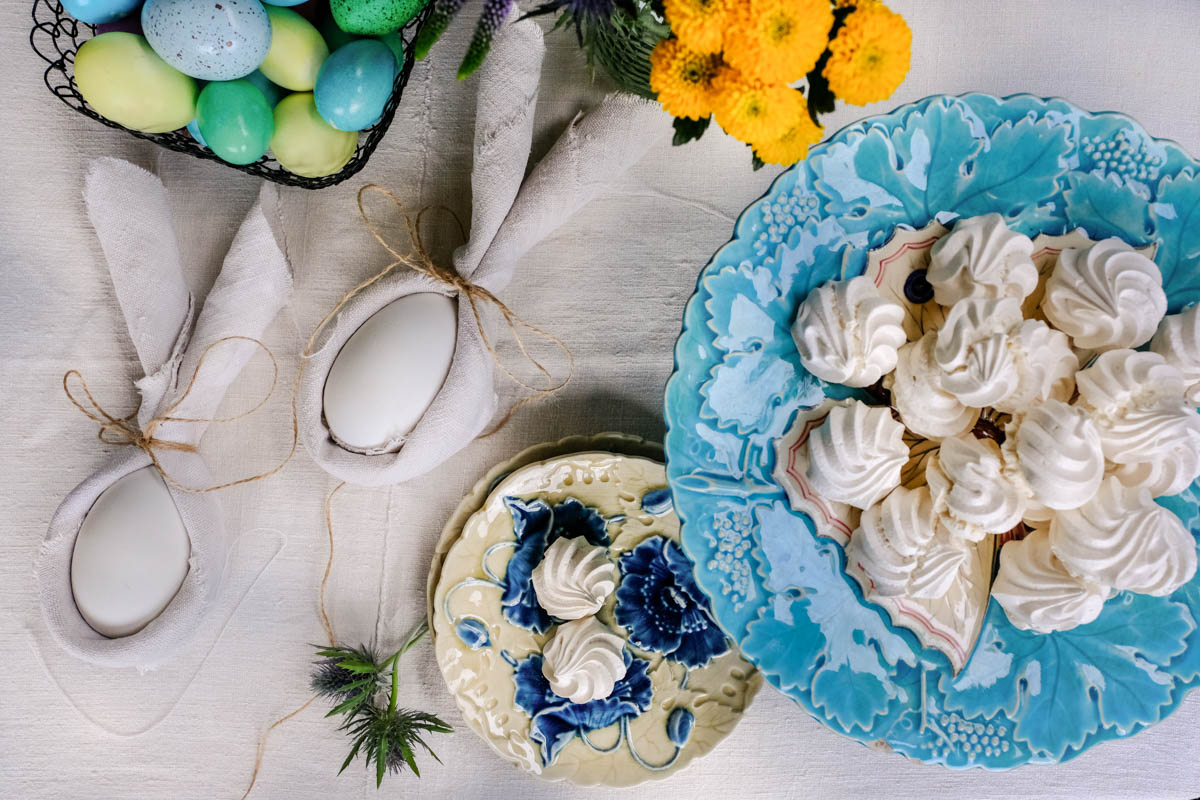 Those images are clear in my mind but they're also foggy at the same time. A little girl with a brand new dress, bright white shoes with white socks (the ultimate formal outfit that indicates how important the day is), an Easter candle (not a Barbie one, for sure), worrying about whether I'll manage to stay awake until the Resurrection, trying hard to fight my sleepiness while holding my Easter candle and egg so tight that the egg would break in my hands sometimes! And then, cheerful bells waking me up to light up my candle.. So much light all of a sudden! The Holy Fire!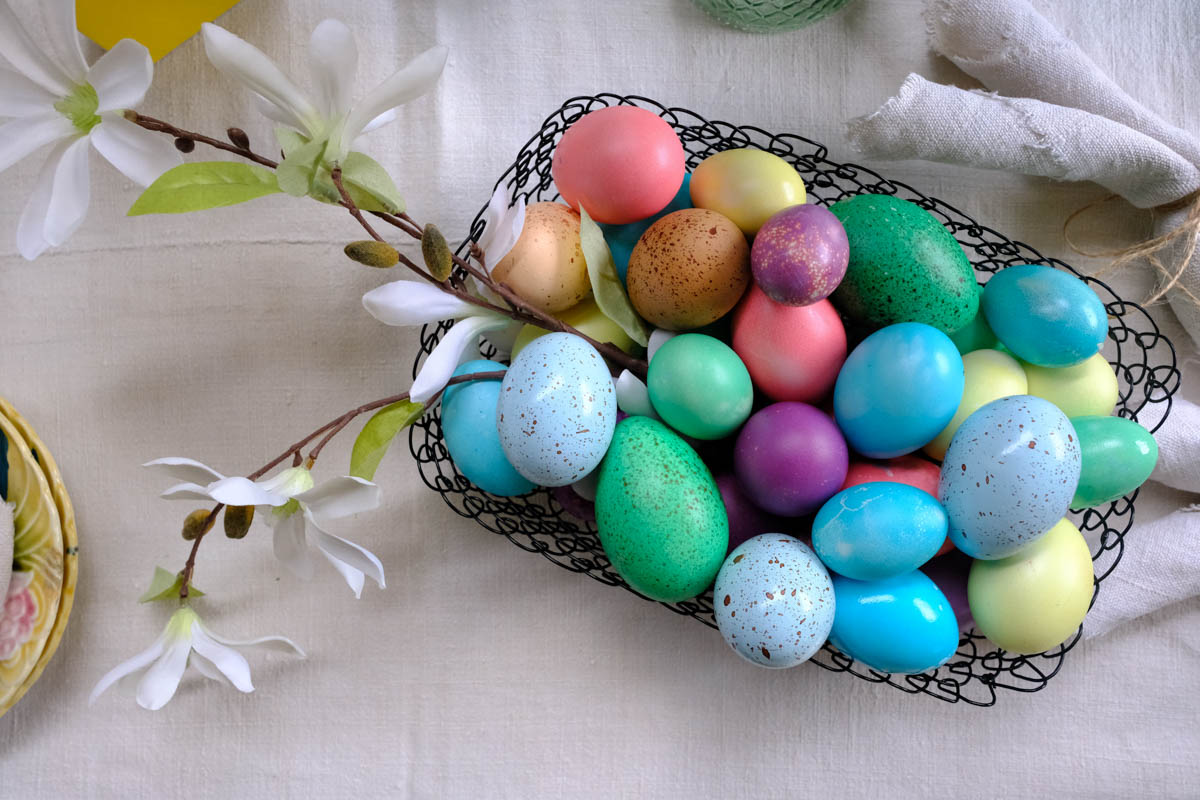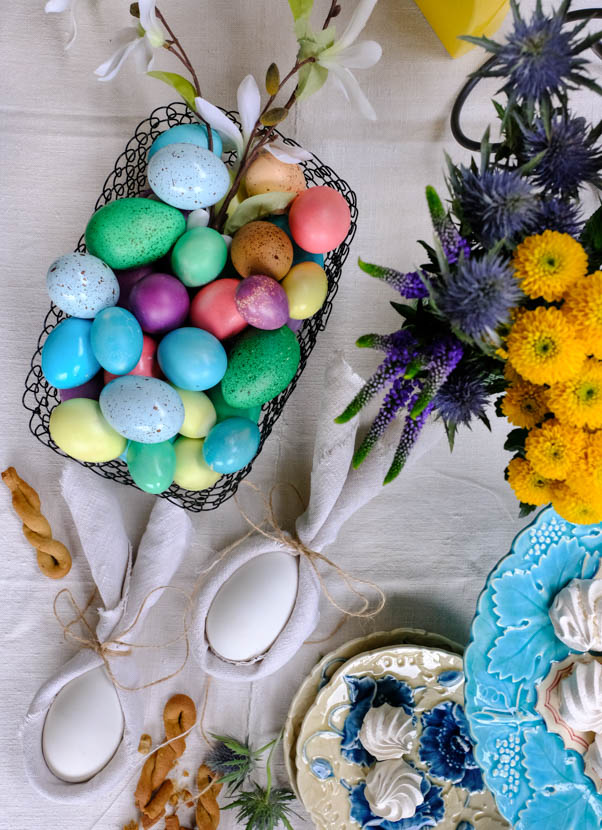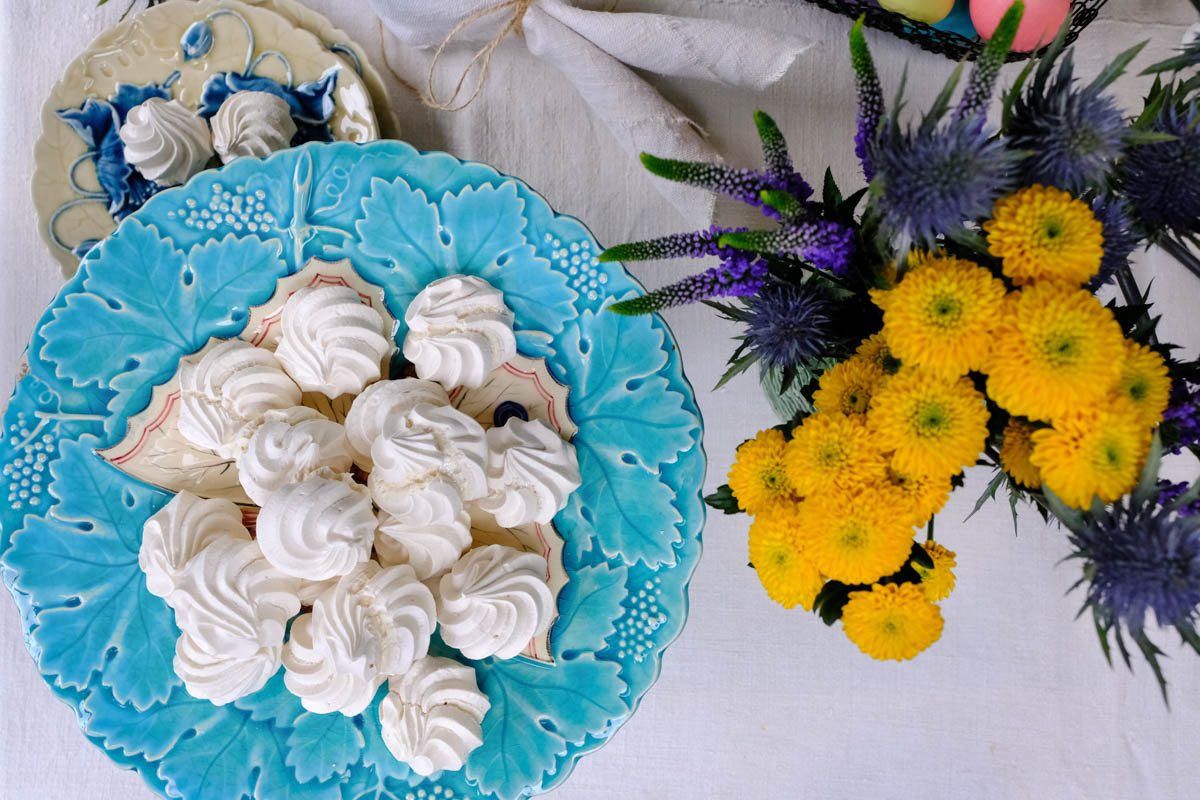 I always knew that Easter is like no other holiday. It lasts longer while keeping you in anticipation, it includes kneading, going to the church and dying Easter eggs and it also includes a form of discipline.. Easter is a sad time and a very joyous one as well. Back then, I didn't exactly know why but I was certain that this is the way it's supposed to be. And by living those moments, I created my memories, my roots! So strong that they stay with me, always and everywhere!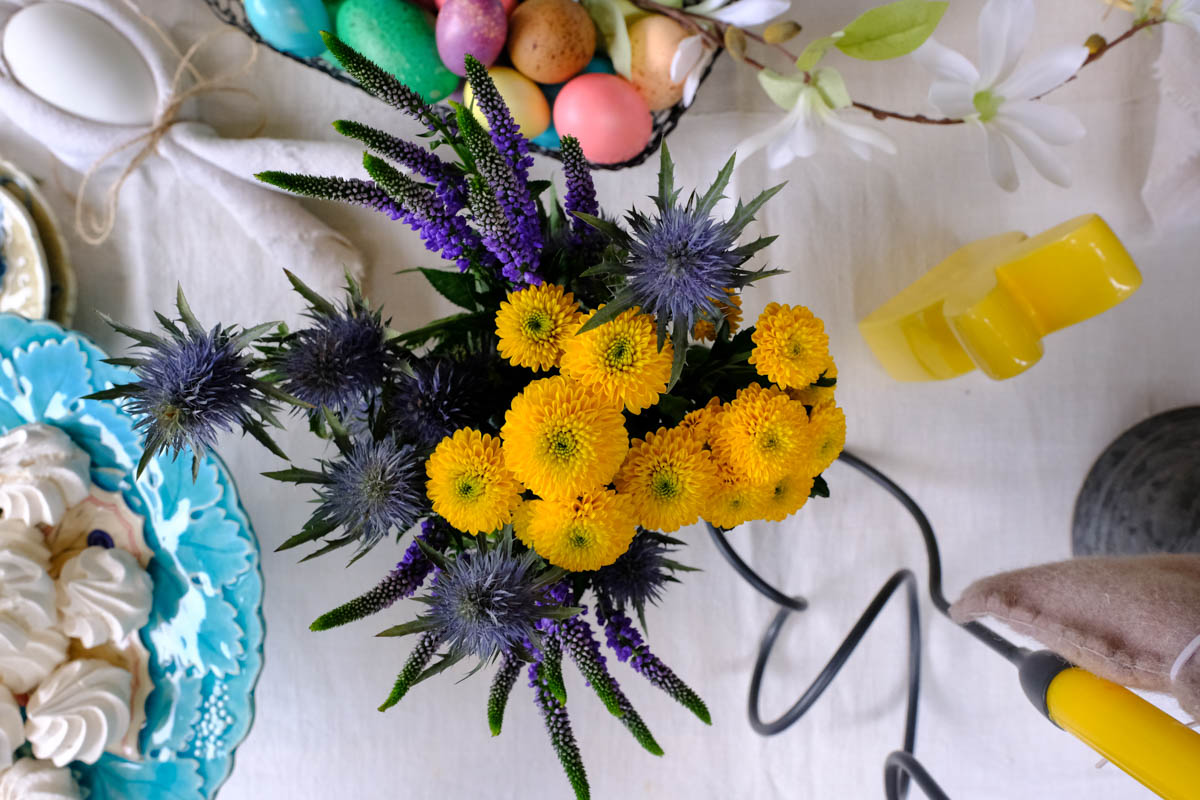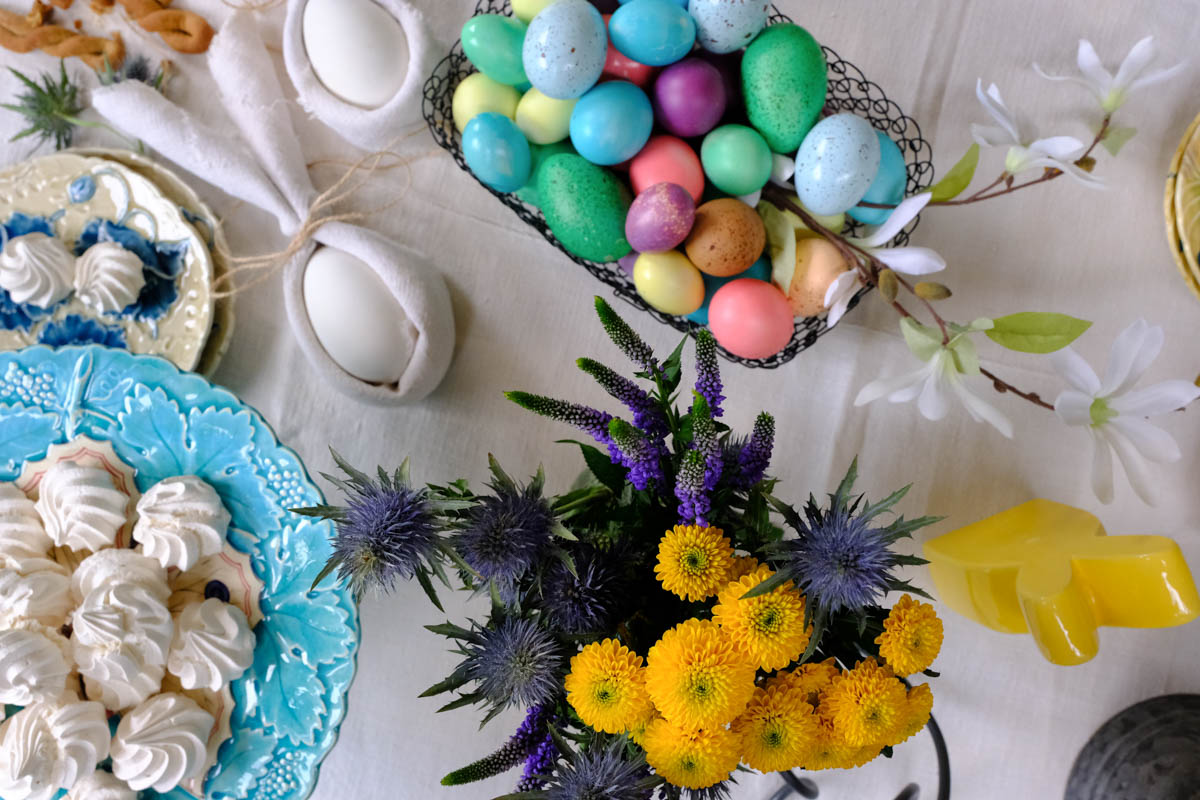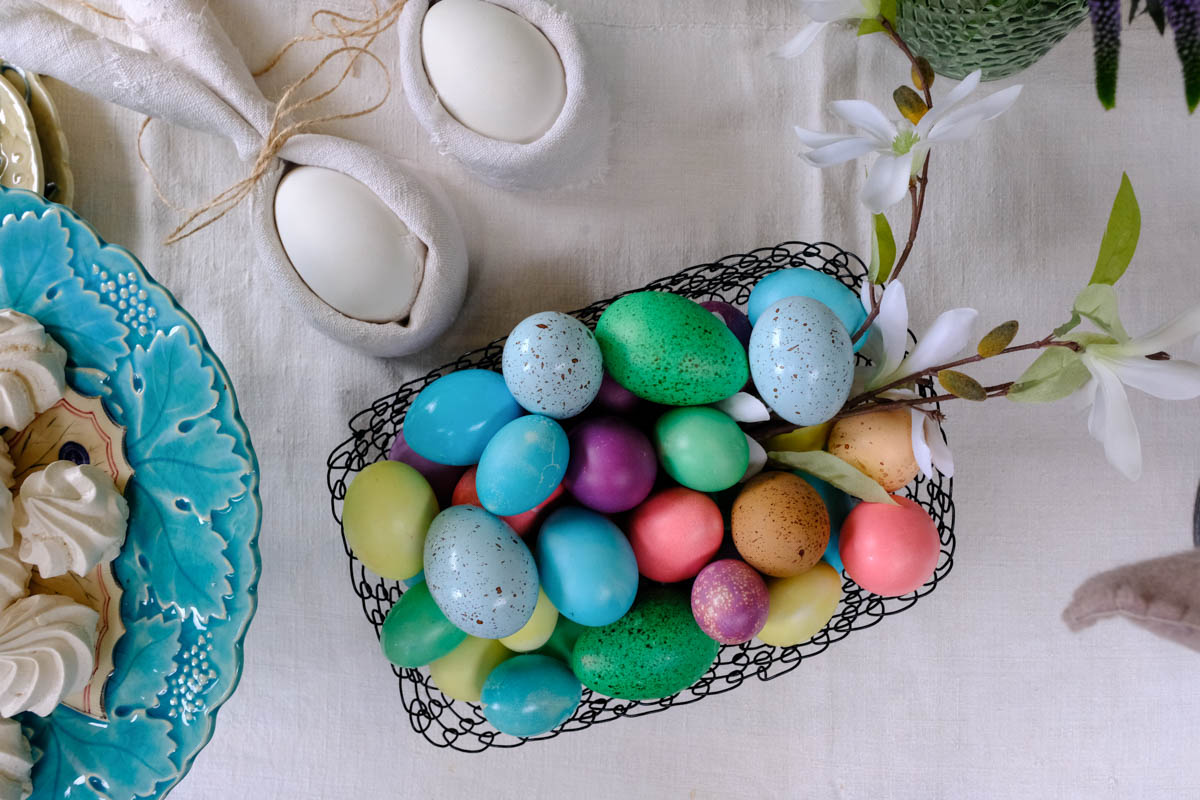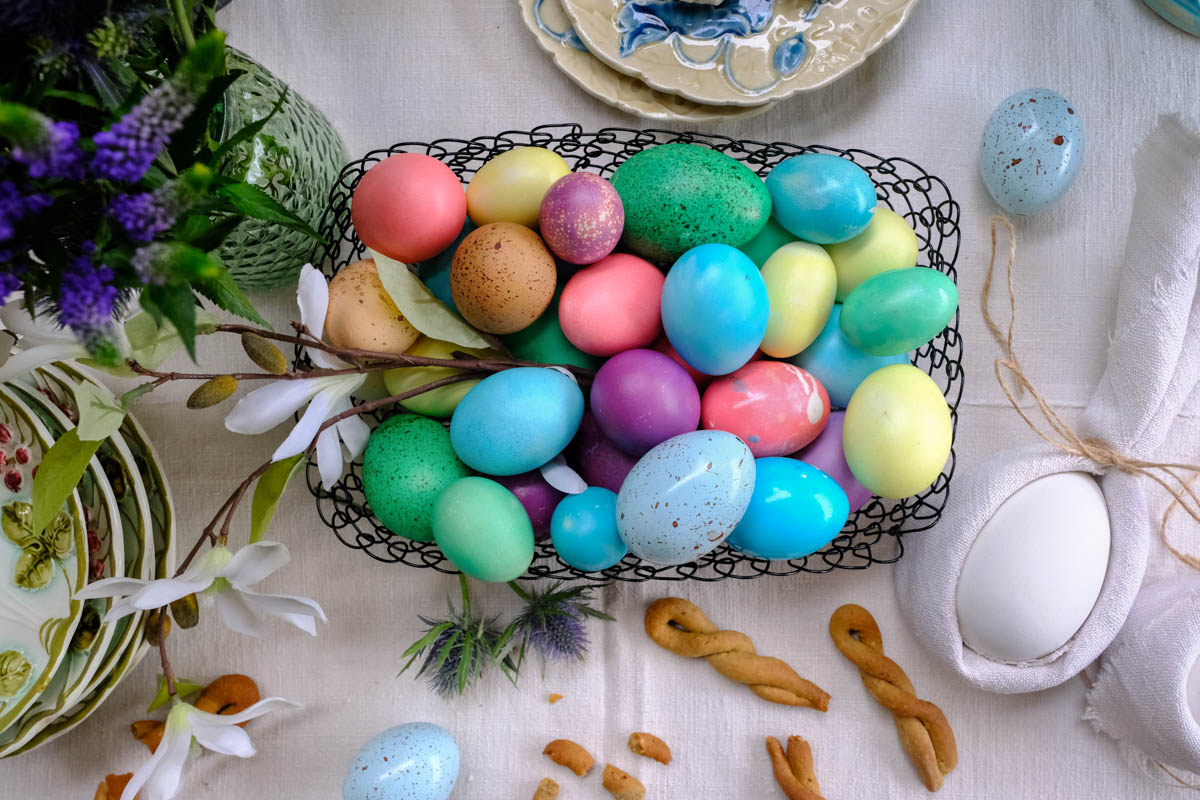 Till this day, I carry this precious treasure with me.. I want to truly and consciously experience this period and soak up every beam of light that it has to offer.. Anything that can help me be a better person every time.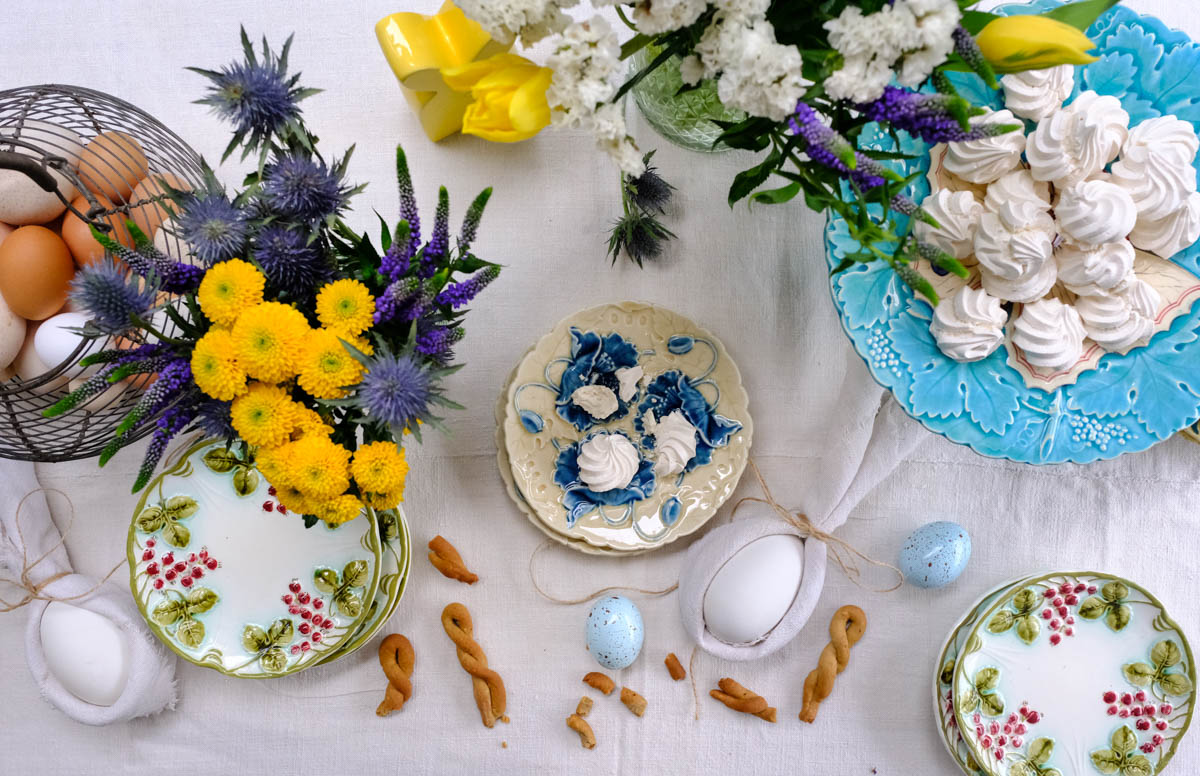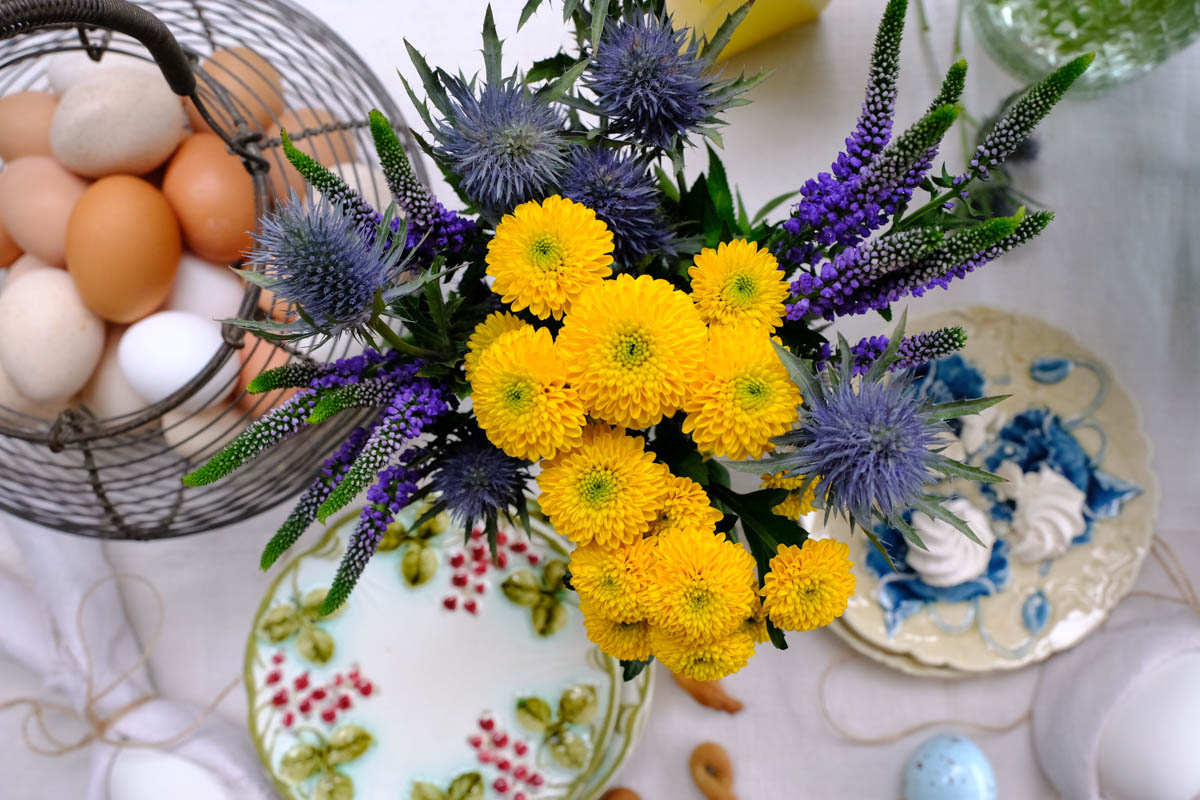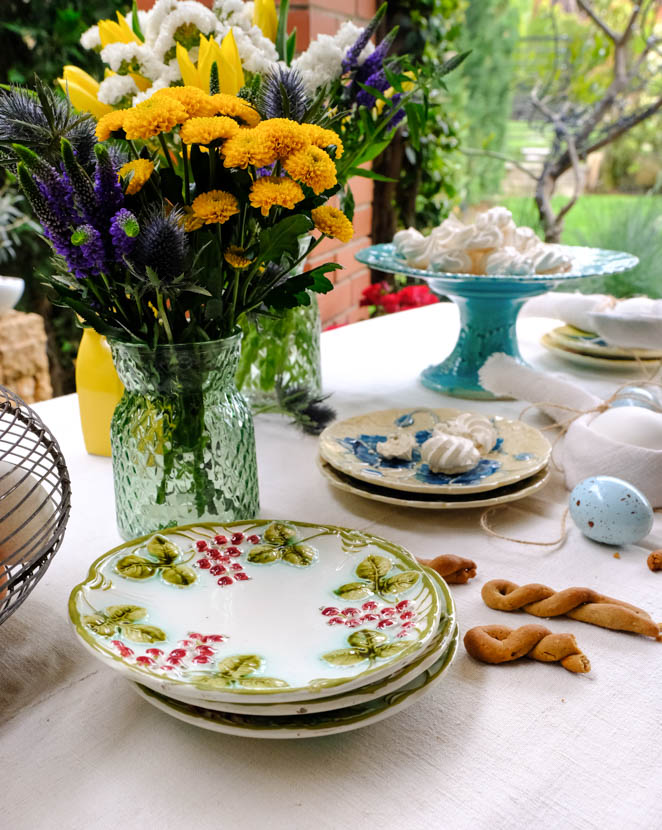 Enough with reminiscing the old days, time to come back to the present. The day is getting closer, the process is always the same yet so different each time, much more mature and conscious. I want to honour our tradition, not because I have to but because I truly feel it. Once again, I'm preparing our Easter Table. The whole family will gather together and I feel so grateful and happy that I want to prepare and decorate the most joyous and festive table for those I love the most. After all, everything we do, we do it for love!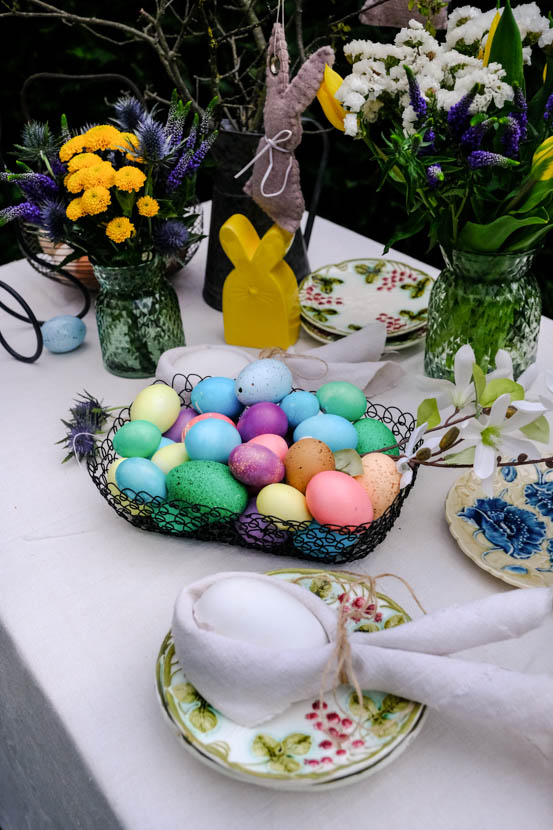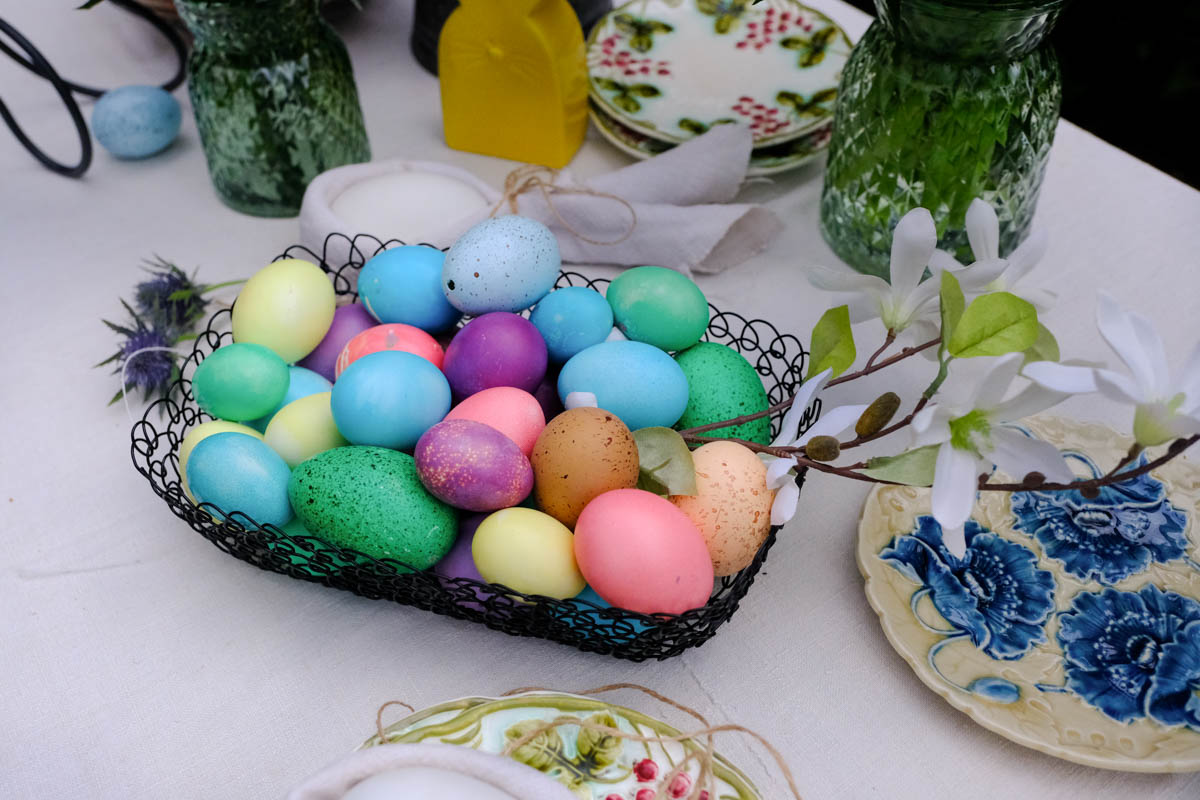 Open your cupboards and find all hidden Easter bunnies and spring chicks.. Pick flowers and branches! Dye Easter eggs and make Easter bread (well, I won't do that as Terkenlis Easter breads are always the best), make Easter cookies.. Celebrate! And do all of that with the company of your kids! Help them learn and love tradition so that they will create their own precious memories and roots! Happy Easter!