Savoury blue cheese & walnut biscuits
January 10th 2020
They're the perfect snack to pair with a glass of wine, they look beautiful on your table and they're on the healthier side of homemade snacks.
We're so lucky that the Christmas season includes a few other holidays and festivities besides Christmas Day and New Year's Eve, prolonging its duration a little longer and making everyone even happier! Our homes remain decorated, Christmas trees are not yet taken down, we all keep on being invited to one festive dinner after the other and everyone's just in a very cheerful mood. And today is yet another festive and jolly day.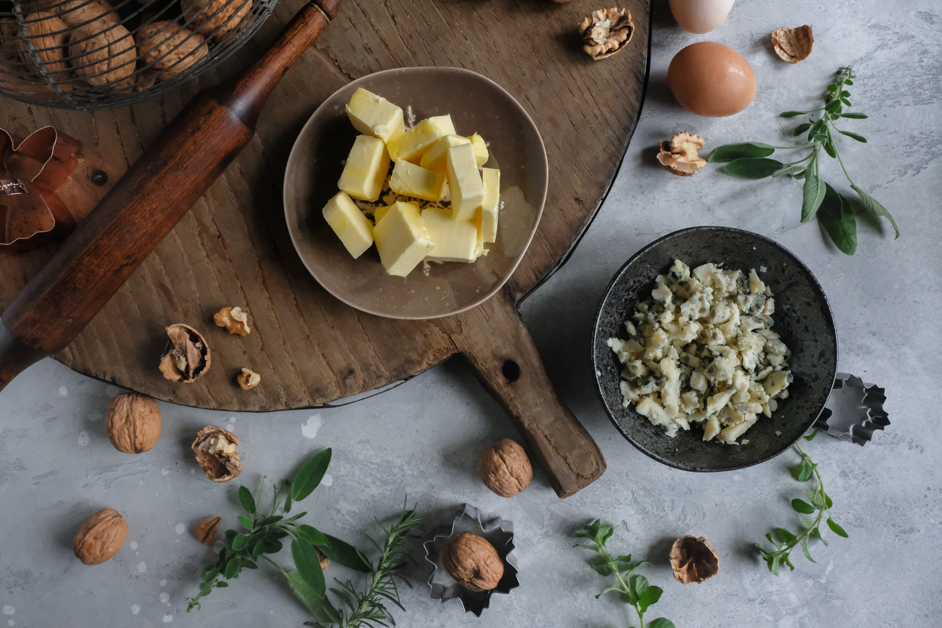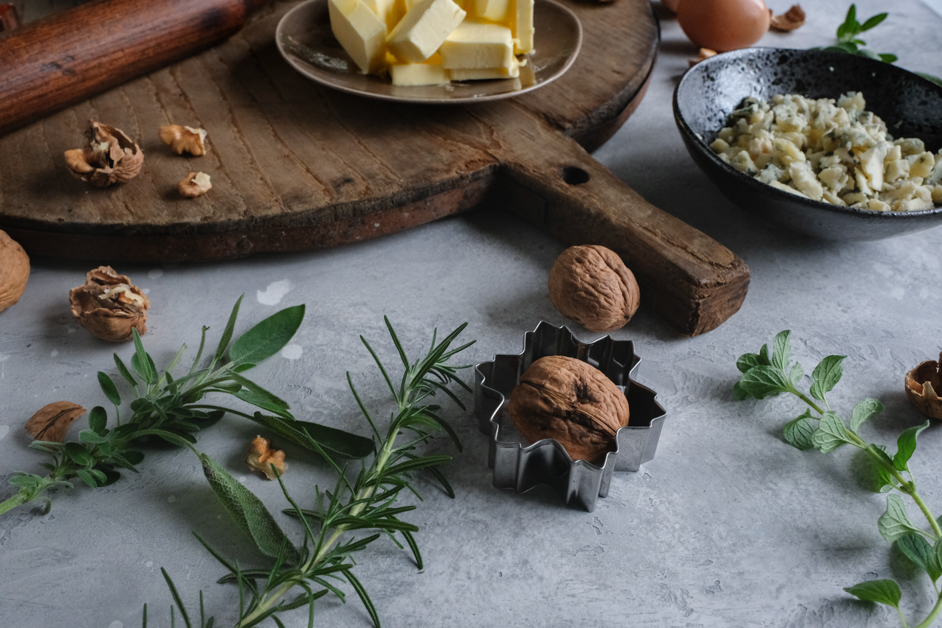 Taking the Christmas tree and decorations down is always a very hard decision. No one seems willing to take the initiative, so we all silently agree to hang on to our beautifully decorated Christmas tree and the magic and warmth that come with it a little longer. Being surrounded by lovely Christmas decorations has to be one of the greatest things in the world and apparently no one gets tired of it, ever!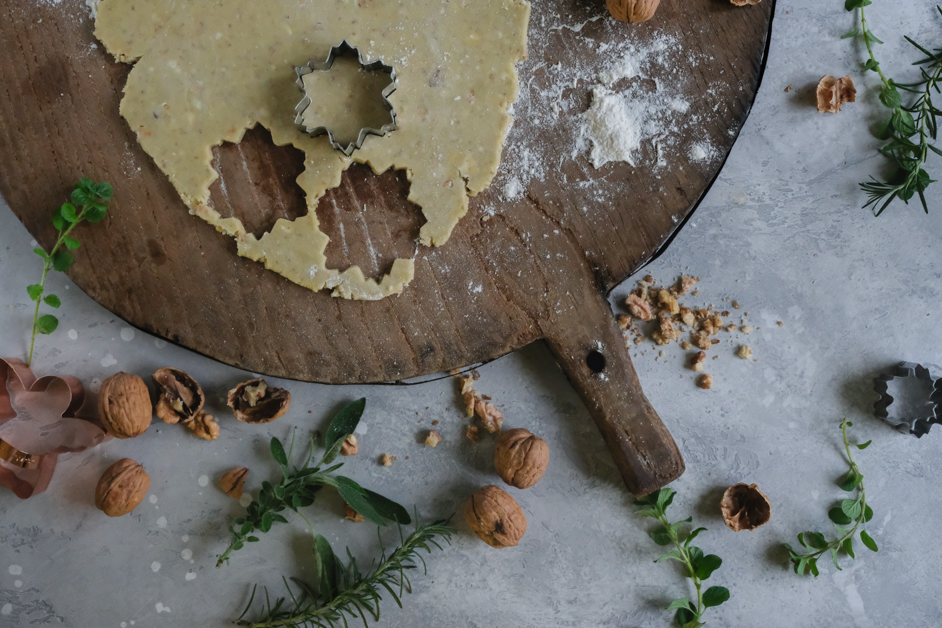 The absence of Christmas decorations from our homes automatically signals the return to our daily routine and all the obligations we had forgotten about for a while. It's also time to carry out the long list of New Year's resolutions that we so eagerly promised ourselves we'd fulfil successfully in 2020. And as far as I'm concerned, all these new goals we set for ourselves are never easy to achieve.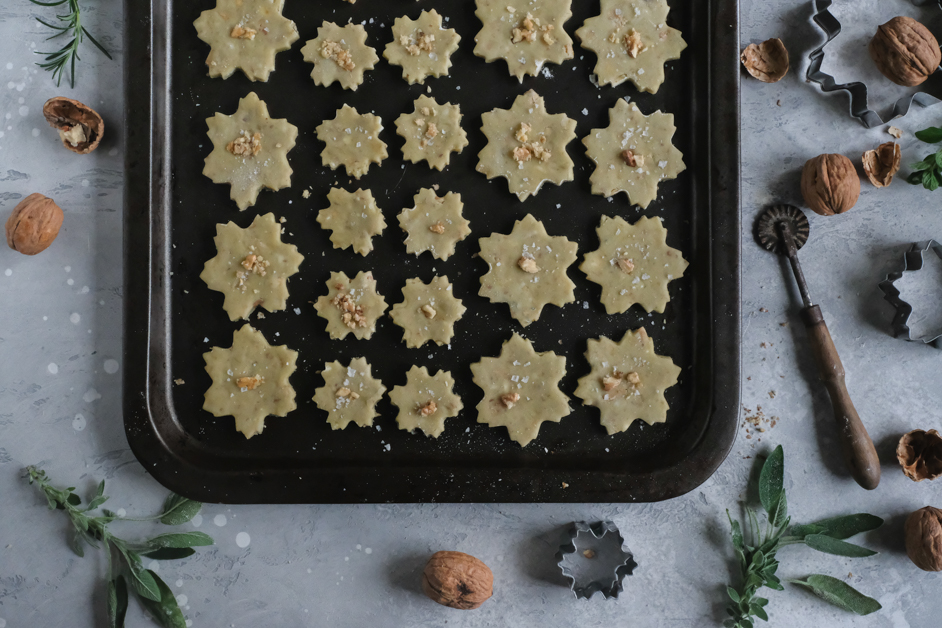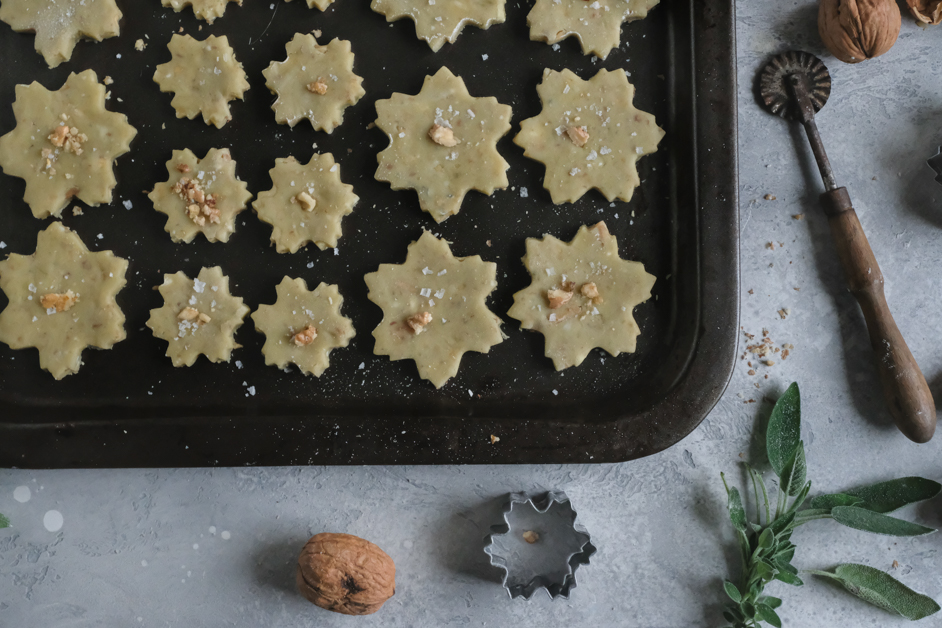 No one ever sets extremely realistic and easy to accomplish goals. We all usually aim high and aspire to achieve radical change, maybe even transform our lives entirely! Our intention is, of course, to improve ourselves as much as possible. Our diaries are filled with pages and pages of promises to grow our well-being, lose weight, detox, quit smoking, drinking and all sorts of bad habits, change our job, go to the gym, distance ourselves from toxic people and situations and the list goes on.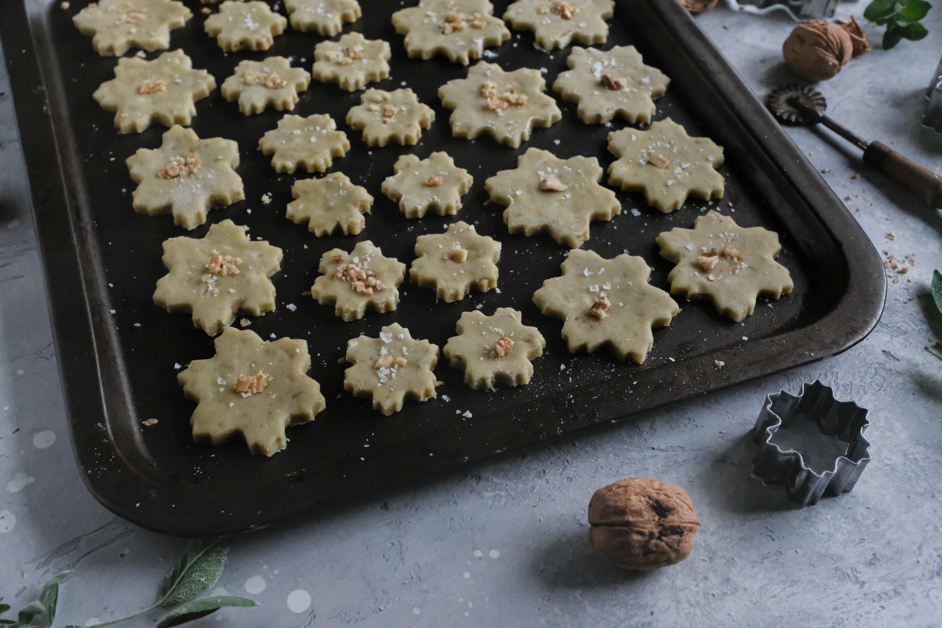 I obviously couldn't exclude myself from this barrage of new goals! The ambition and commitment to become a better version of myself is a journey I truly enjoy. And I particularly enjoy these occasions that allow us to start fresh as they make me feel optimistic in anticipation of all the new and beautiful things that are about to come with the new year. They also distract me from this sweet melancholia that overwhelms me once all Christmas lights are switched off and stored away.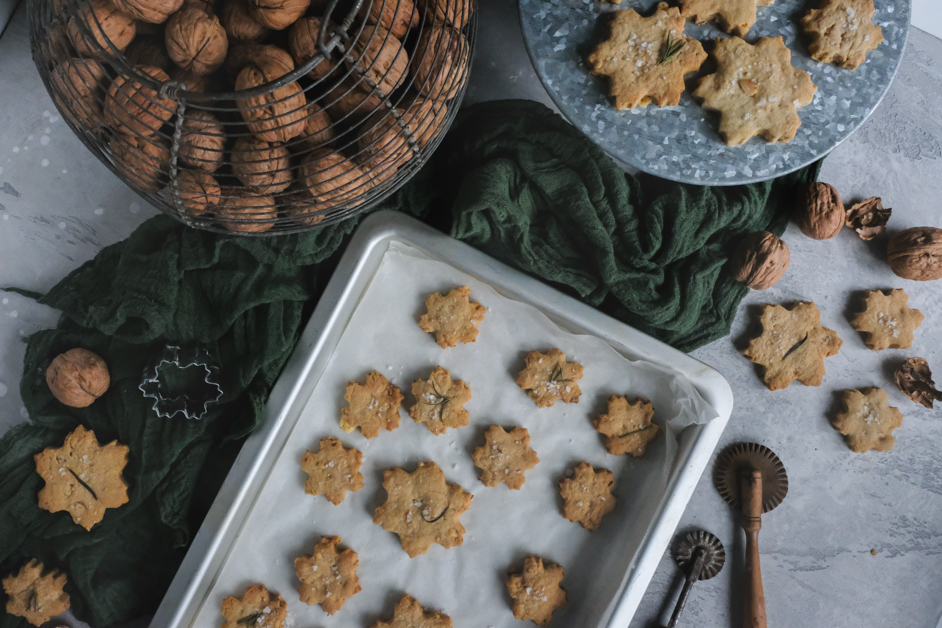 It's almost time to start looking for healthy detox recipes and ways to achieve our new-set goals but since the holiday season isn't quite over yet, let's all enjoy a few more moments of beautifully decorated tables, Christmas trees and happy times next to a perfectly-lit fireplace along with our loved ones.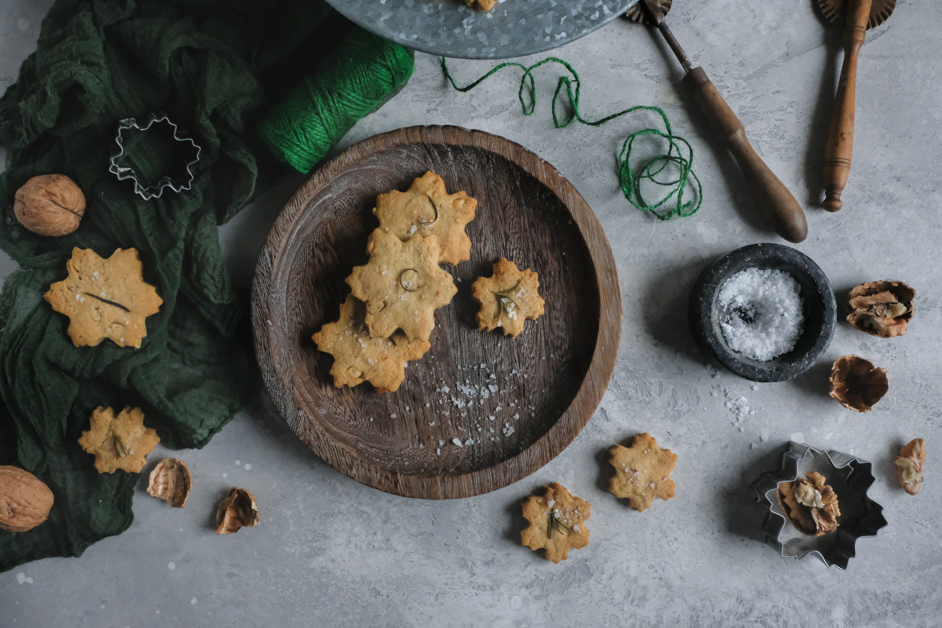 Today, I made a recipe that I always go back to whenever I host a festive dinner (but not only then!) and that is very popular in our home. I personally find it extremely addictive! Savoury blue cheese and walnut biscuits. I can't rest until the last one is gone!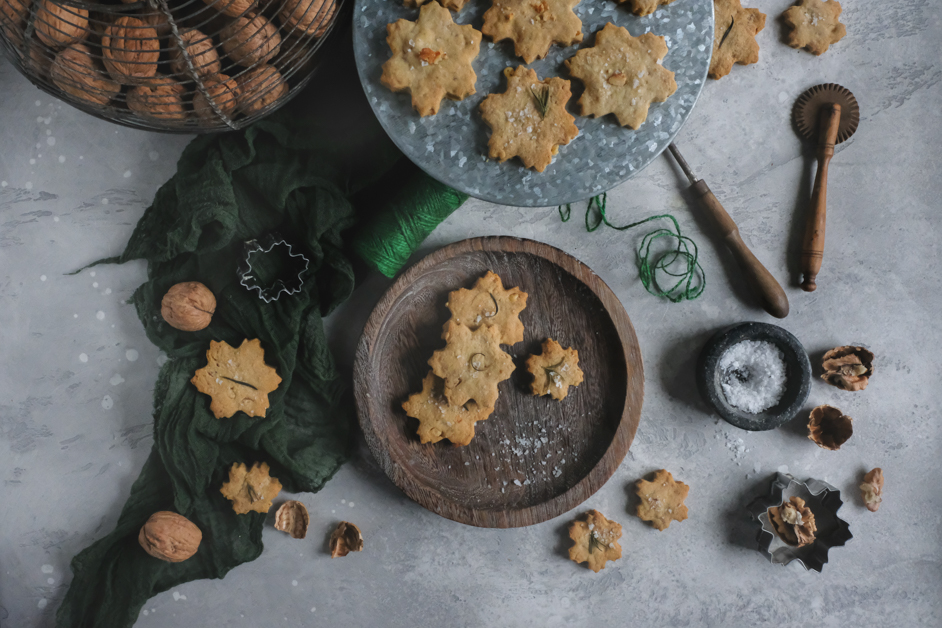 I've probably mentioned it before but I can hardly resist to anything made with flour, especially when it's savoury. Savoury dough is my kind of chocolate! Imagine how hard it is for me to say no to savoury biscuits, let alone when they're made with blue cheese and walnuts, two ingredients that I absolutely love!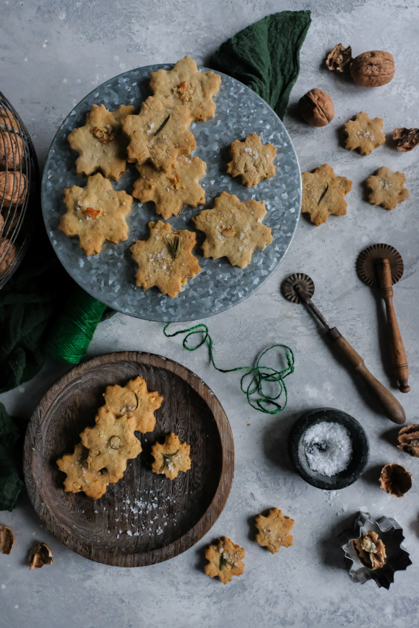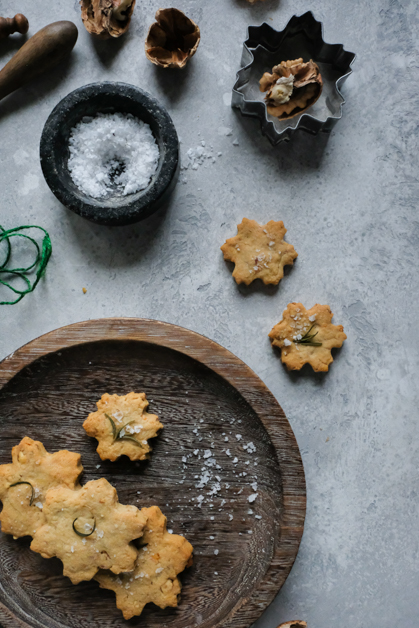 They last long enough, so you can make larger quantities and keep them on hand any time you crave them. They're the perfect snack to pair with a glass of wine, they look beautiful on your table and they're on the healthier side of homemade snacks. Plus, the combination of cheese with walnut is just out of this world!.
225g flour
120g butter
150g Roquefort cheese, crumbled
90g walnuts, crushed
2 egg yolks
Coarse salt
Fresh rosemary
5tbsp water
Method
1. Whisk together the butter, flour and egg yolks in a bowl. Add a tablespoon of water to form a bendy but not too soft dough.
2. Add the walnuts and blue cheese to the dough and start kneading until all ingredients are blended well. Keep a few pieces of walnut to use in the end. Wrap the dough in cling film and chill for 30 minutes.
3. Preheat the oven to 180C. Spread a piece of baking paper on a baking tray.
4. Unwrap the dough and start slicing into biscuits of any shape you like. Add a rosemary leaf on top of each biscuit, sprinkle with coarse sea salt and the rest of the walnuts you had previously set aside. Press them down gently so that they won't fall off the biscuits. Bake the biscuits for 30 to 40 minutes until lightly golden.