Savoury butter biscuits with goat cheese
December 11th 2020
They're incredibly tasty and satisfying, oversized and fluffy –almost croissant-like-, they're soft and cheesy on the inside but perfectly crispy on the outside.
The first days of December brought lower temperatures and rain -which was much needed, since it hadn't rained at all for months. It's not exactly freezing outside but we certainly felt the need to put on our heavy winter coats and light up the fireplace in the city for the first time this year.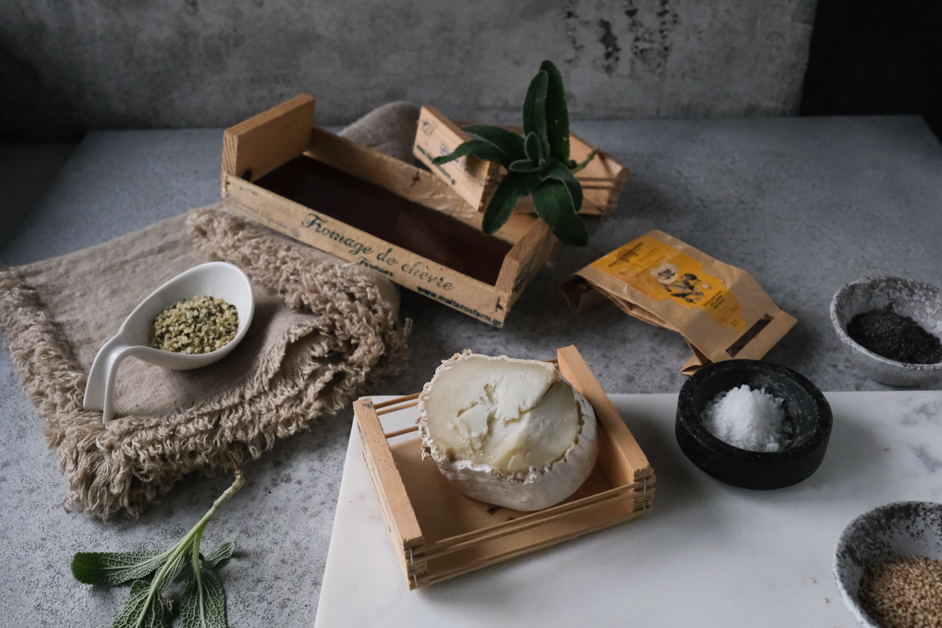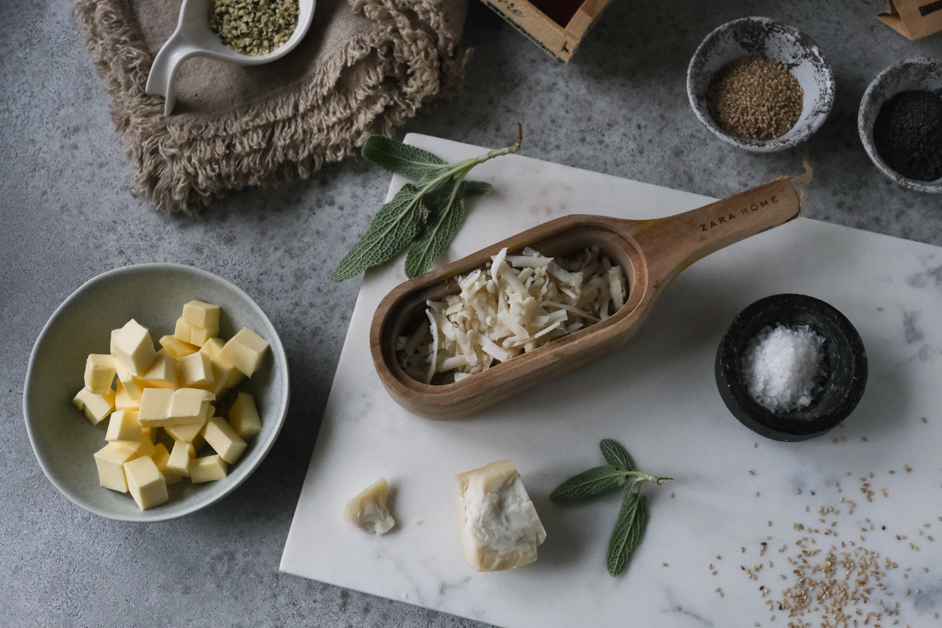 The humid and gloomy landscape doesn't really motivate us to go outside for long walks (our only escape from the house these days), so we've been disciplined law-abiding citizens lately, given that we're still on lockdown and stuck at home. A lockdown that has lasted for a whole month.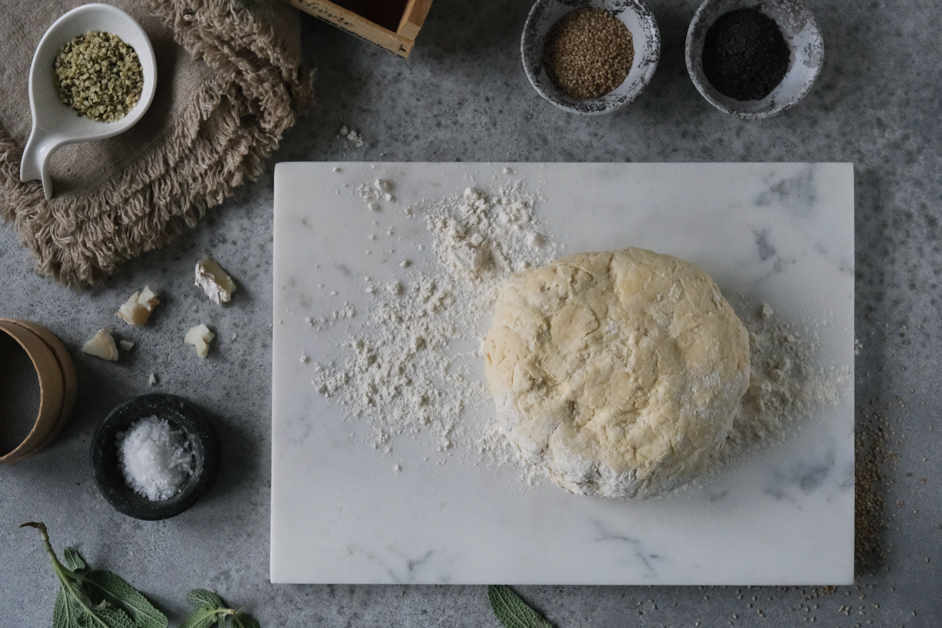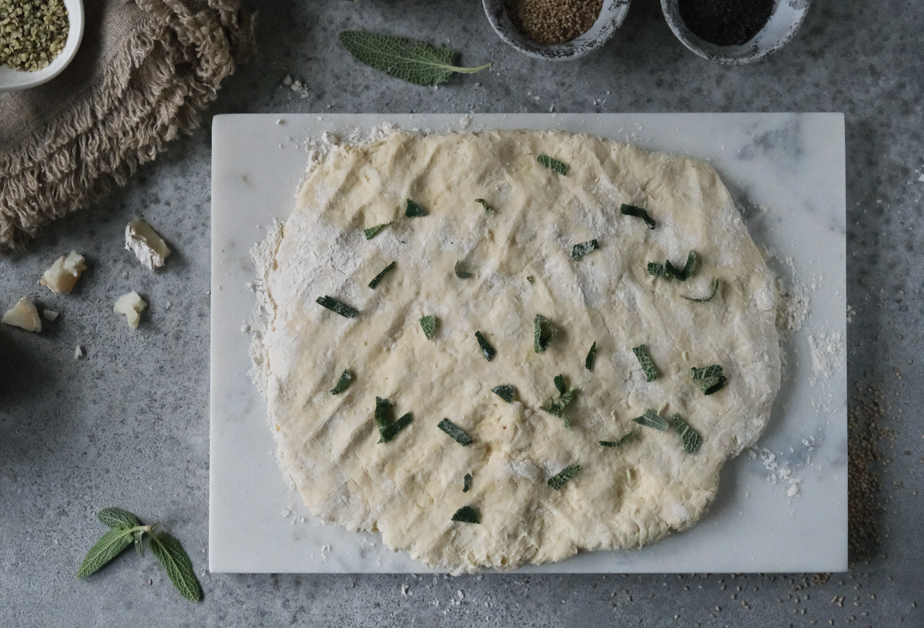 Our city seems to be under siege this past month due to the pandemic crisis and despite the significant efforts and strict restrictions, we still haven't seen the improvement we hoped for. This whole situation has left us emotionally numb, especially since the news of friends and acquaintances being infected with COVID-19 are becoming more and more frequent. With everything that's been going on, it's only natural that the Christmas spirit has been overshadowed this year.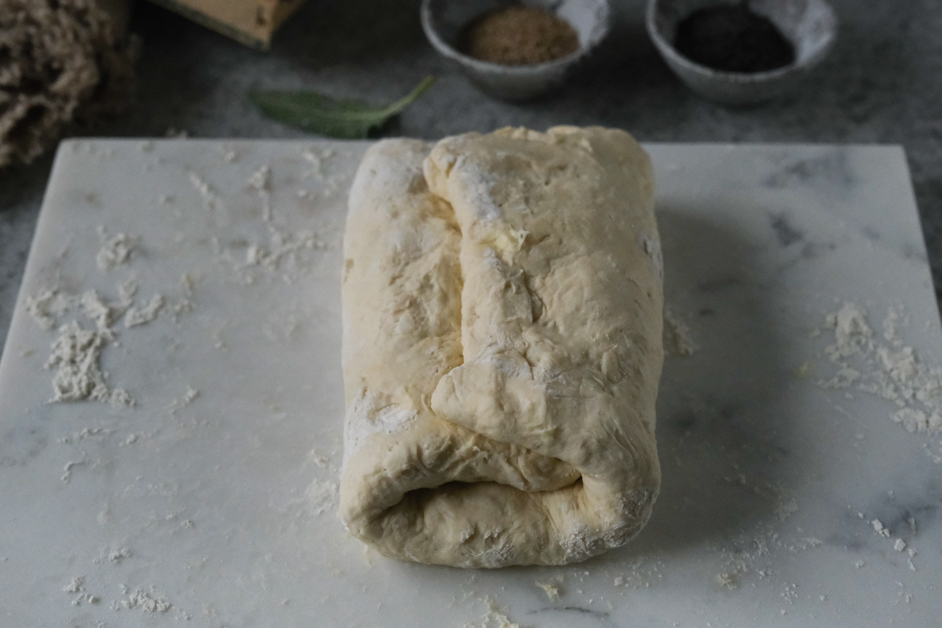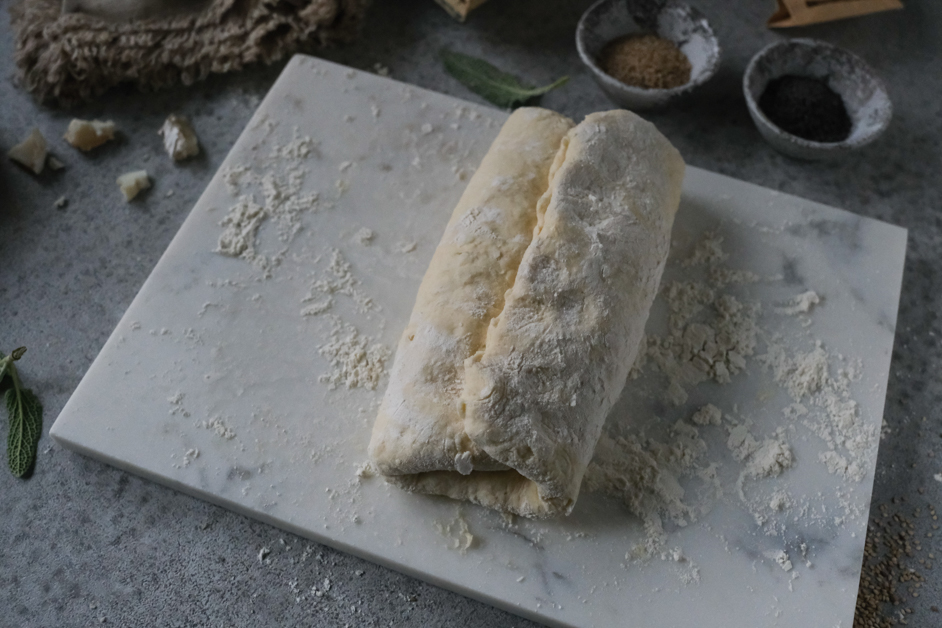 The cure to a gloomy rainy day is staying inside, snuggling into warm blankets by the fireplace, cocooned from the real world. That being said, a perfect day at home could not be complete without a few special homemade snacks that never fail to provide that extra sense of comfort and coziness we all need.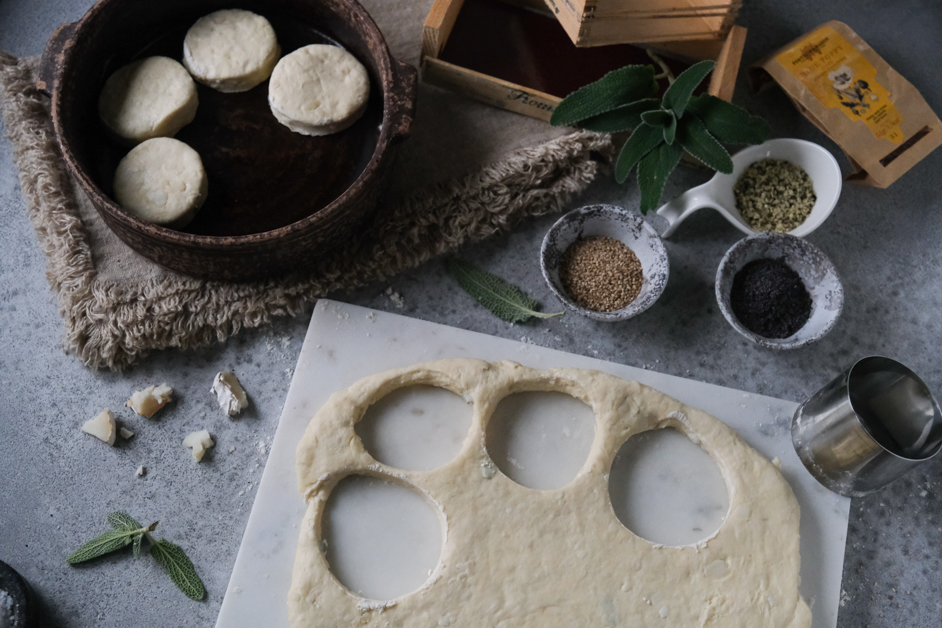 During this time of the year when the weather gets chillier every day, I've noticed I'm constantly hungry, at least until I get used to the low temperatures that signal the beginning of winter. So, finding me in front of the refrigerator every 30 minutes is a very common sight in our home these days. Even thinking of a frosty winter day makes me crave something warm and comforting, nutritious and satisfying.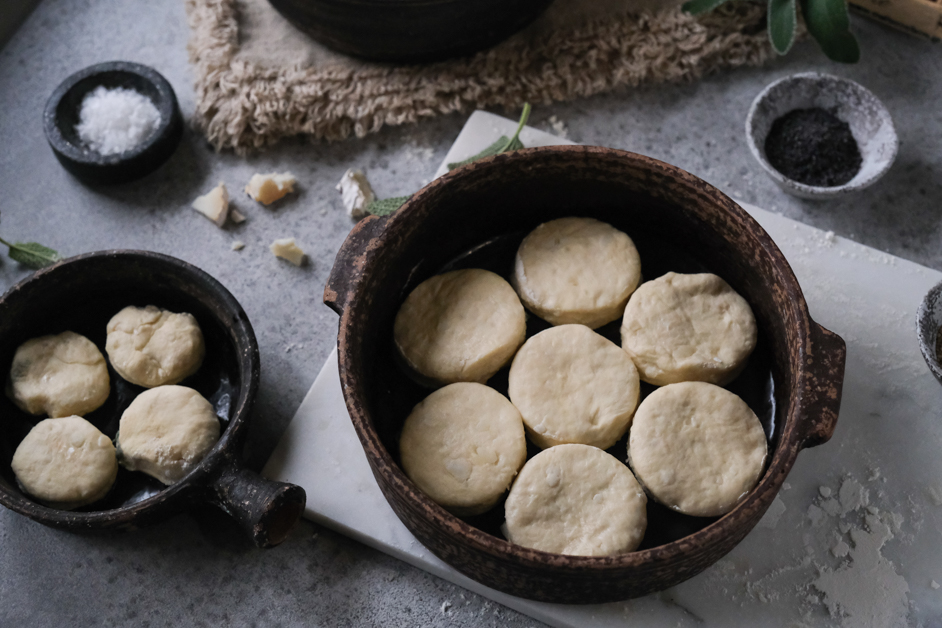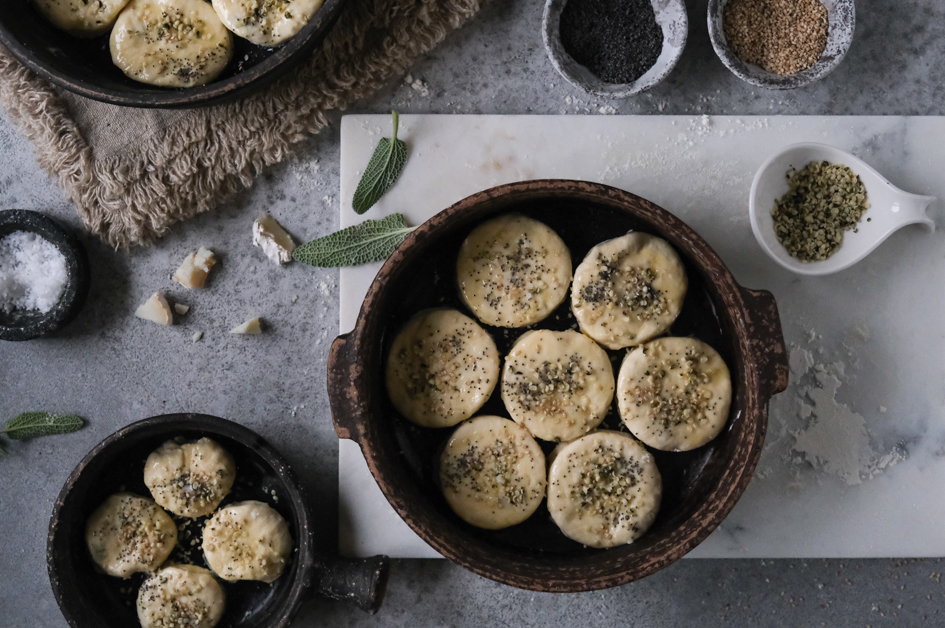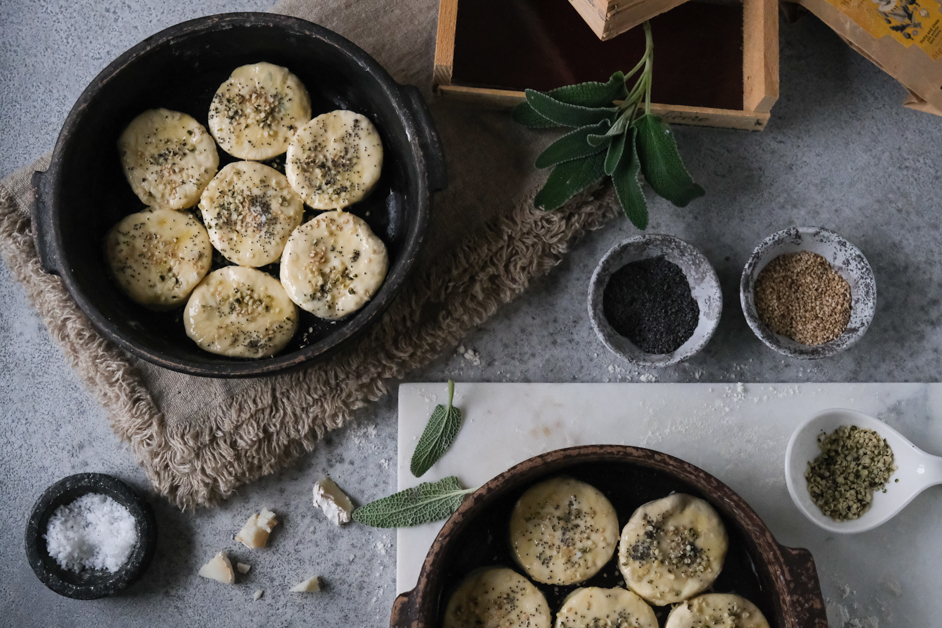 The truth is we're not particularly fond of sweets in our home. But there's no room to brag here, since we seem to have a different kind of addiction ourselves and that will always be savoury snacks! It's almost impossible for us to resist anything cheesy, crispy and biscuity.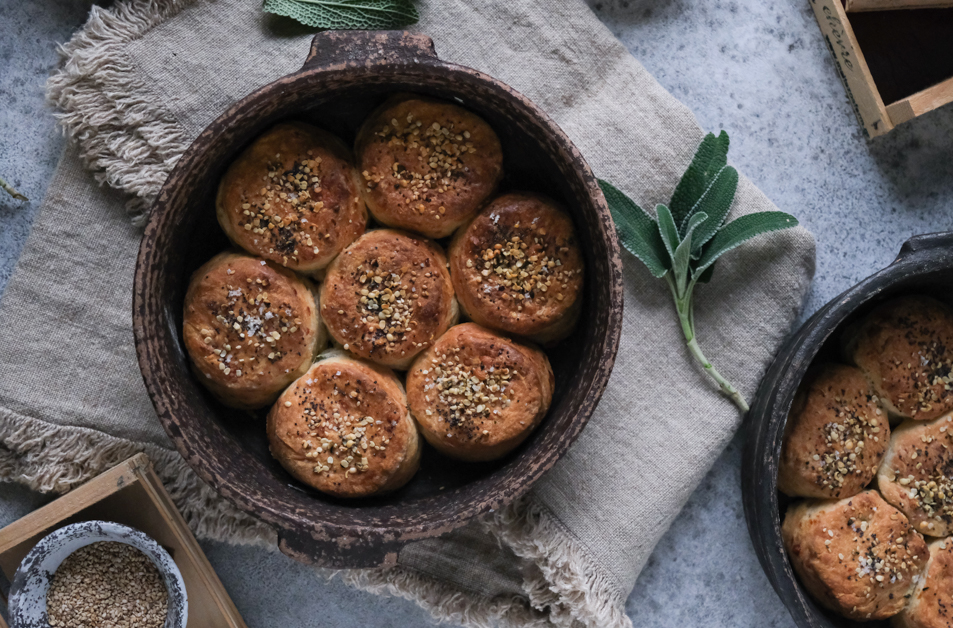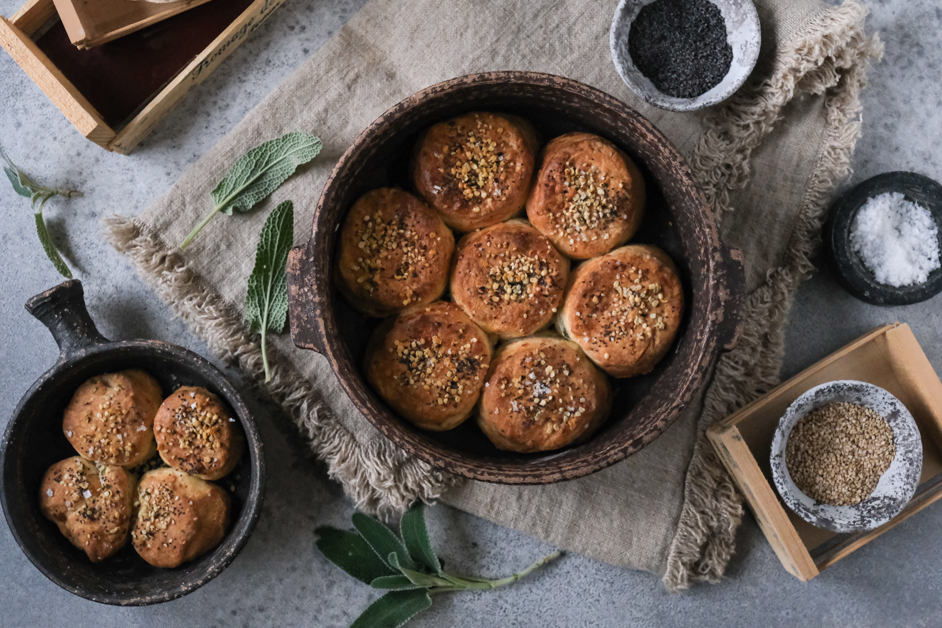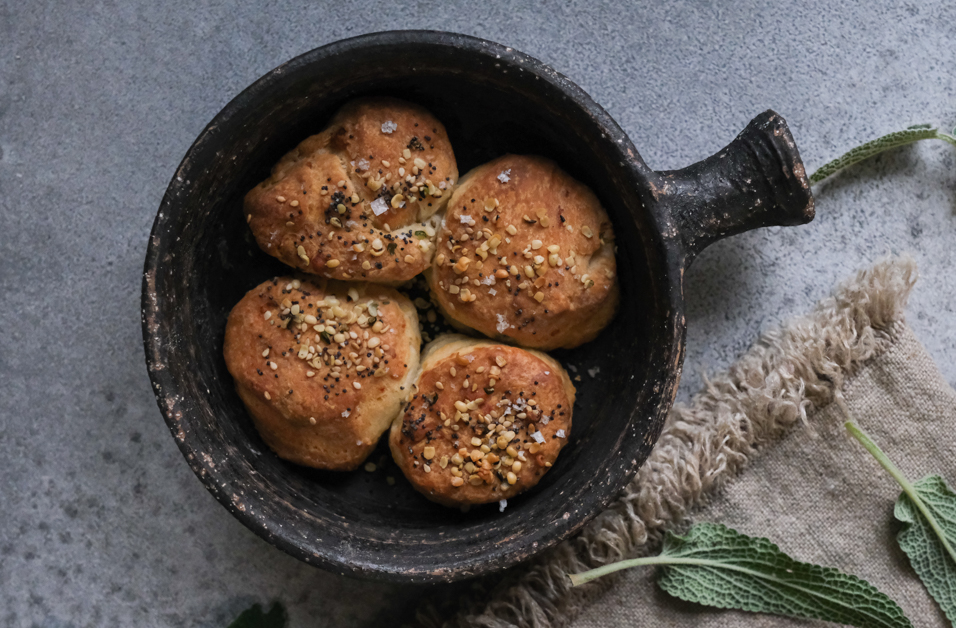 Today's butter biscuits are definitely on top of my list of savoury snacks. They're incredibly tasty and satisfying, oversized and fluffy –almost croissant-like-, they're soft and cheesy on the inside but perfectly crispy on the outside.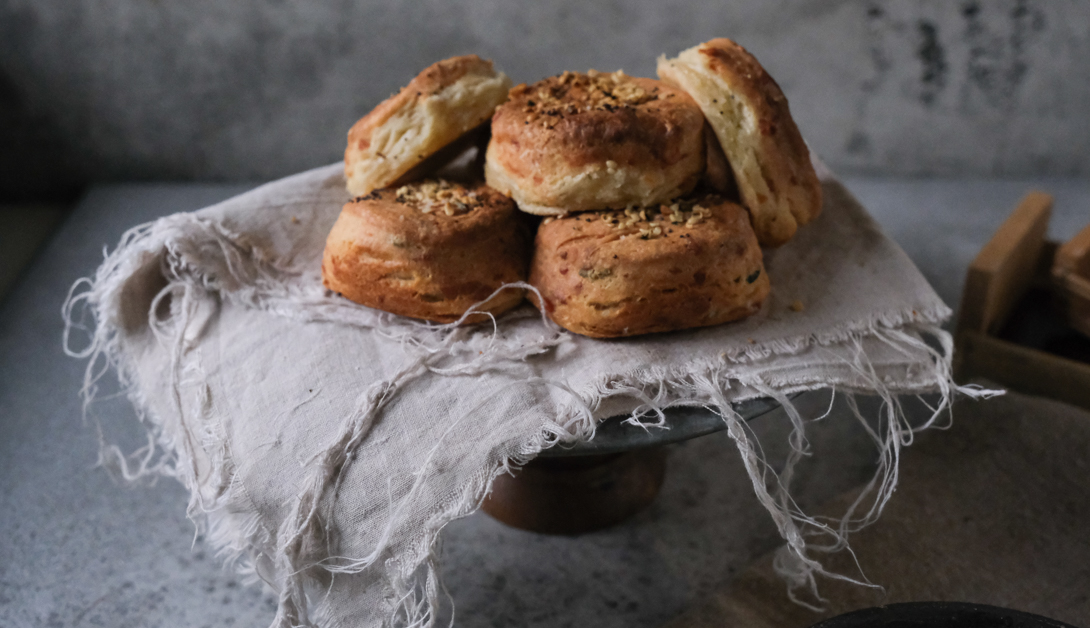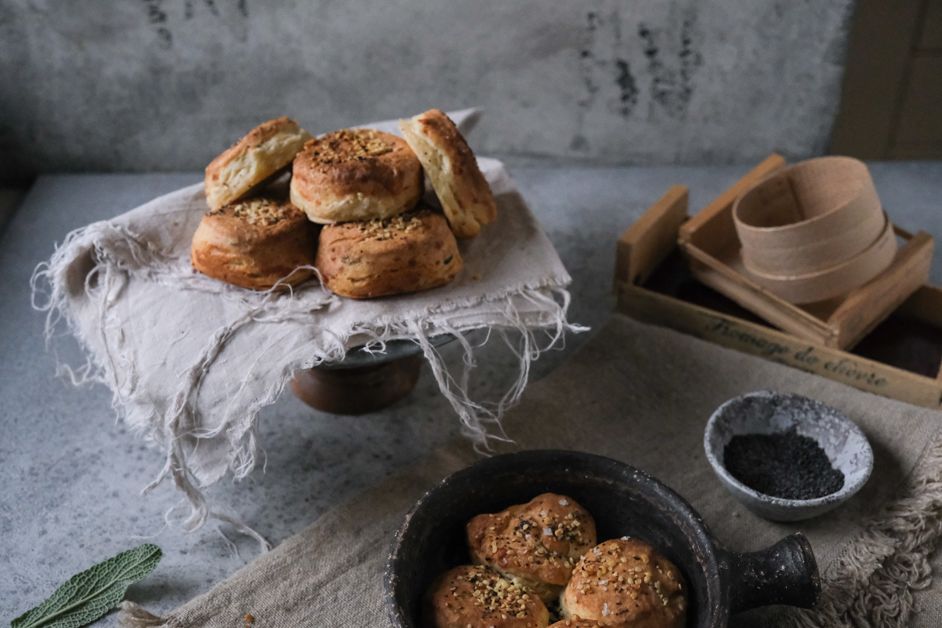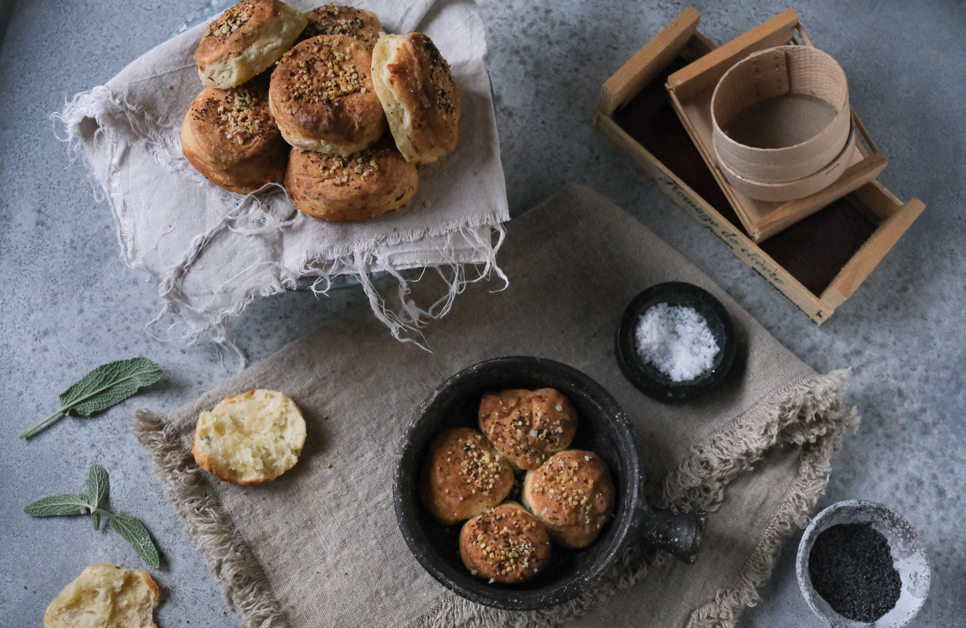 They're super easy to make and don't require any special culinary skills. All you need to do is follow a few tips on how to master the art of biscuit-making and success is certain. Just make sure you're not in the middle of a diet when you decide to make them because –beware!- cheating will be inevitable. These butter biscuits are simply irresistible!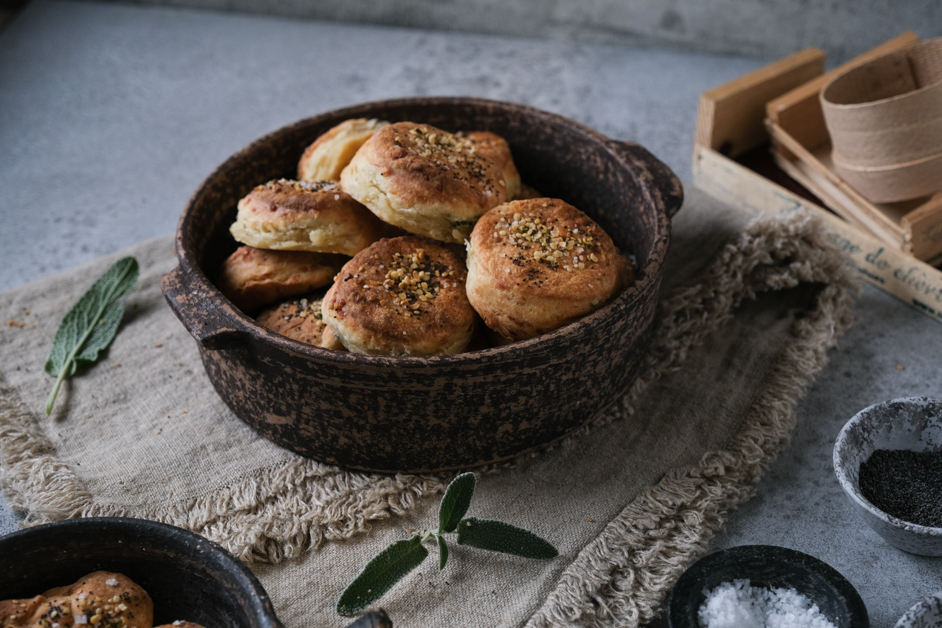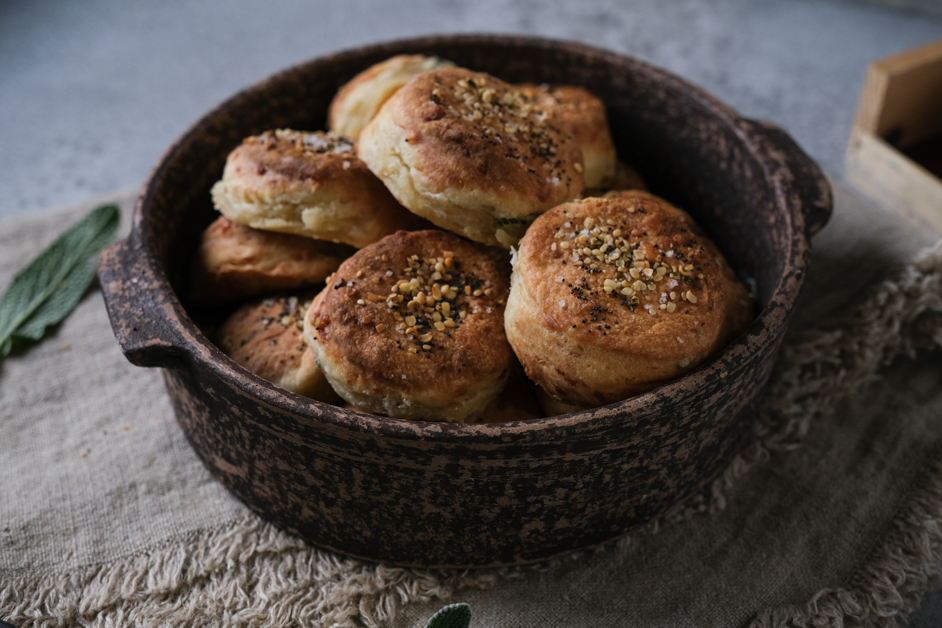 Another great thing about these biscuits is that you can easily pre-bake them and freeze them. This way you can reheat your frozen biscuits any time you want to and they'll taste fresh out of the oven. That's a great help to all mommies out there who are always on the lookout for delicious, homemade and healthy snacks for their kids.
320g all-purpose flour
120g cold butter, in cubes
2tbsp baking powder
1tsp salt
280ml kefir
80g grated goat cheese
2tsp white sesame seeds
2tsp black sesame seeds
2tsp chopped walnuts
2tsp salt flakes
20 approx. sage leaves, chopped
Method
1. Preheat the oven to 200C.
2. In a mixer bowl, whisk flour, baking powder and salt. Blend well. Add the cold butter cubes. It's important to use cold butter, so freeze it for 10-15 minutes before use. Whisk the ingredients for approx. 30 seconds until all ingredients are blended. At this point, the dough is not smooth at all. Form a hole in the middle of your dough and pour the kefir into it. Start closing the dough from the sides towards the centre covering the hole you filled with kefir. Knead the dough gently to blend the ingredients but do not overwork it. Transfer the dough onto a lightly floured surface. The dough is still lumpy and sticky. Knead lightly using the flour you have on your work surface, open the dough gently using your fingers and form a rectangle approx. 2-3cm thick. At this point, spread grated cheese and sage leaves onto the dough evenly. Use your fingertips to incorporate them into the dough. Now work the dough just like in croissant-making to create multiple dough layers. Fold one side of the dough towards the centre and repeat the same with the other side. After folding the dough from all sides, flour your work surface again and start opening the dough exactly the same way as you did earlier, forming a rectangle 2-3cm thick, and then fold it again. Repeat this process 3-4 times. The more times you do this, the more dough layers you'll form and your biscuits will be even fluffier.
3. Prepare your baking tray. It has to be approx. 10cm deep and 25cm wide to fit 7 biscuits. The biscuits will be very close to one another, as you can see in the pictures above. Open the dough one more time (it needs to be 2-3 cm thick). Use a 6cm diameter biscuit cutter or any round cutter. Flour the biscuit cutter and press down into the dough but do not twist to cut the dough more easily, as this will seal the edges and the biscuits won't rise as high. Place the biscuits into the tray very close to one another. Brush them with melted butter and sprinkle with salt flakes, sesame seeds and walnuts. Bake for 25-30 minutes until golden.
4. They're wonderful while warm but you can also freeze them and reheat them for 10 minutes in the oven anytime. They'll taste just as fresh. You can also make a more kid friendly version of the recipe and replace goat cheese with feta cheese.